UrbanTurf has profiled more than 50 neighborhoods in the DC area. We are now revisiting each of those neighborhoods to update our profiles and see how they've changed over the years.
---
If you were to stroll through Blagden Alley and Naylor Court a century ago, you'd find Washingtonians dropping off their horse-drawn carriages. Stroll through in 2019, and you might just see Nicole Darin and her husband walking their dog past coffeeshops and restaurants.
Darin moved to Shaw in 2013 when she knew little about the neighborhood and was just looking for a rental unit with a hot tub. She and her husband liked the area so much that they purchased a home in a seven-unit building backing Blagden Alley in 2015.
"We're never going to leave," she said.
Shaw as it exists today is a different neighborhood to the Shaw that existed when Darin first moved to the neighborhood—let alone the Shaw of the 19th century. And the biggest changes in recent years have been the commercial ones.
Blagden Alley, which curves between M and N Streets NW, has gone from underutilized alley space into something of a brick-lined incubator for small businesses, including Seylou Bakery, La Colombe Coffee Roasters, and restaurants including Tiger Fork and Calico.
"One of the primary reasons we opened here was the building," Seylou Bakery co-owner Jessica Azeez told UrbanTurf about the bakery she opened with her husband in November 2017. "The firm that designed this building did an amazing job with a lot of windows and light."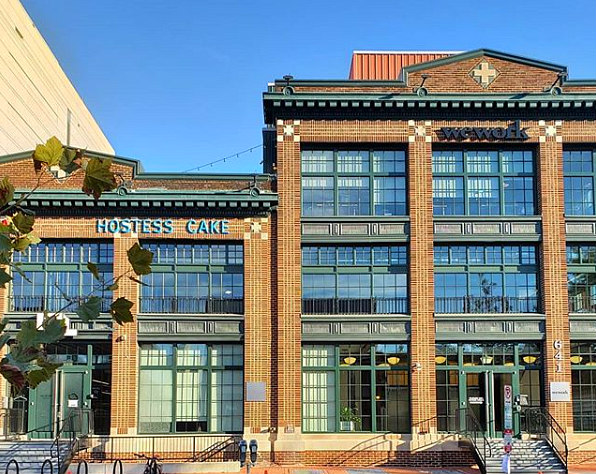 Many of the recent spaces that are changing the nature of Shaw are wrapped inside the shell of institutions that were once the cultural and economic lifeblood of the neighborhood.
In the 19th century, the O Street Market was one of several public markets scattered throughout the city. After damage from the DC riots in 1968 and a roof collapse after a blizzard in 2003, the market was transformed into CityMarket at O, a one-million-square-foot urban infill project completed in 2017. With it came 87,000 square feet of retail, over 600 residential units, and a 71,000 square foot Giant which serves as the central big-box grocer for the neighborhood.
641 S Street NW shares a similar story. The former Wonder Bread factory had been shuttered for over two decades before WeWork took over the industrial space several years ago. And in 2012, Howard Theatre—the site of legendary performances by artists including Louis Armstrong, Billie Holiday, and Miles Davis—reopened after a period of extensive renovation.
Tensions remain between the growth of development and its relationship to the historic identity of Shaw and surrounding neighborhoods.
The Metro PCS store at Florida Avenue NW and 7th Street NW was forced to turn off the Go-Go music on its outdoor speakers this past spring due to noise complaints from nearby residents. This sparked the far-reaching #Don'tMuteDC movement and exposed the ongoing tensions between the old guard and new arrivals in the neighborhoods.
While Darin sees both sides of the issue, she views the booming growth in Shaw as an ode to the neighborhood's past and a commitment to its future.
"In our community, we're pretty good about honoring history," she said. "If they tore down these spots to build something sleek and soulless, I could see it being a big problem."
Now, when Darin takes her dog for a walk along Blagden Alley, she'll sometimes hear visitors make remarks about how "cool" the alley is, with its mix of the past and present.
"I feel like Shaw is finally getting what it's due," she said.
A Place to Hang Out--And Live
With its side streets of tightly packed rowhomes and its main thoroughfares of eclectic shops, bars, and restaurants, Shaw blends in with its nearby neighbors, which include Logan Circle, U Street, Mount Vernon and Chinatown, and Bloomingdale.
The neighborhood's boundaries are roughly seen as U Street NW, M Street NW, 11th Street NW and 5th Street NW. Some maps show the neighborhood's eastern border stretching up to New Jersey Avenue NW.
Within the neighborhood are all the trappings of urban life: coffee and tea shops like Compass Coffee, La Colombe, and Calabash Tea & Tonic; trendy restaurants like Chaplin's and The Dabney; bars including La Jambe, Dacha Beer Garden, and All Souls Bar.
But there are also the amenities that make Shaw a place not just to hang out—but to live. Popular community locations including Shaw (Watha T. Daniel) Neighborhood Library, Shaw Dog Park and Cardozo Playground, Kennedy Recreation Center, corner markets, and several historic houses of worship.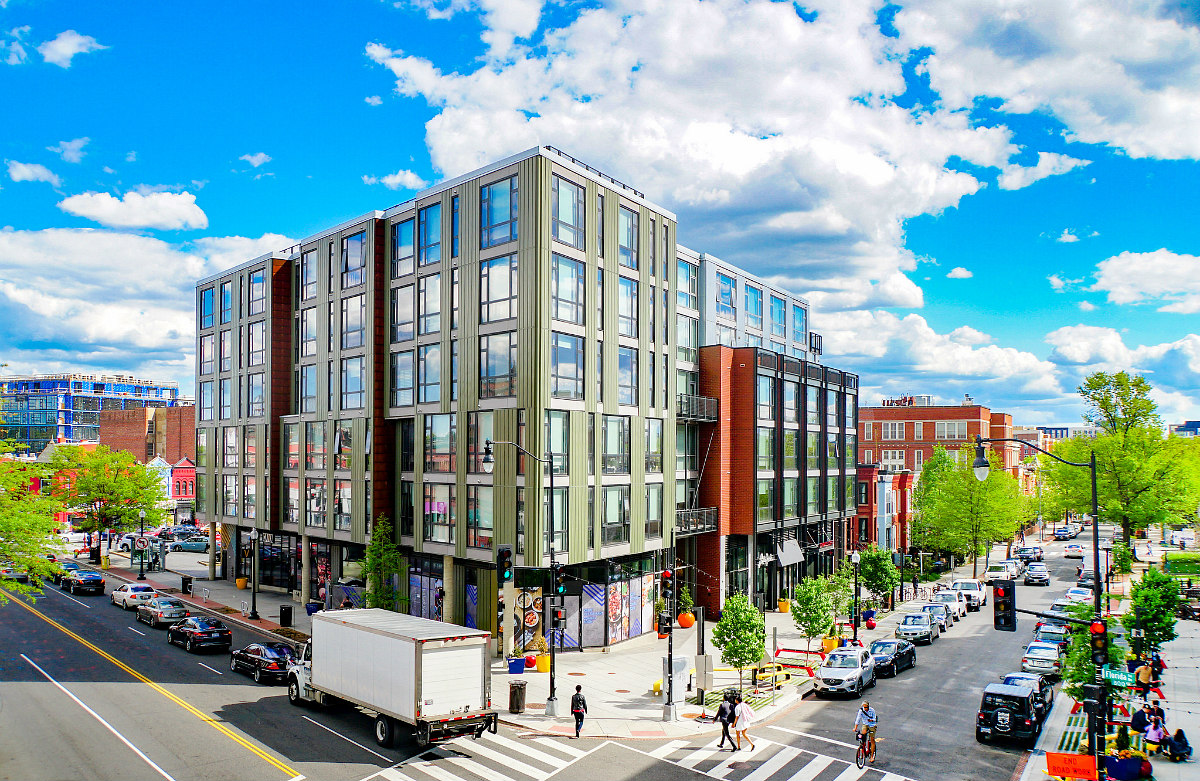 From the Outskirts to the Center
Shaw's roots go back to the 19th century, when the neighborhood went by the name "Uptown" for its location on what was then the outskirts of DC. It would later go by the name "Midcity" up until the 1960s, when it began to be designated as Shaw after the junior high school within its boundaries (named, in turn, for Civil War soldier Robert Gould Shaw, who led one of the first all-African-American infantry regiments).
African-American history and culture is central to the story of Shaw. Subsequent decades saw the neighborhood grow into an enclave of cultural and intellectual genius. Icons who share connections to the neighborhood including Duke Ellington and Langston Hughes.
Ravaged by the 1968 riots, Shaw descended into a period of crime and neglect. The neighborhood wouldn't see a revival until the early 21st century when developers and investors started to take interest.
Growth that once seemed to move at a snail's pace in 2011, back when we first profiled the neighborhood, is now cheetah-swift.
The Shadow of Violence
All this growth, however, isn't without hurdles.
This fall has seen several shootings along Shaw's streets. In response, ANC 6E held two emergency meetings with district police and Shaw residents on the recent spree of violence, which an estimated 400 people attended.
"This spike is a major concern," said ANC 6E Chair Alex Marriott, who organized the meetings. "However, we're certainly not reverting back to 20 years ago when there was a lot more crime in Shaw."
A concentrated police presence, according to Marriott, has brought some immediate comfort to neighborhood residents, though it remains to be seen what's going to happen in the long run.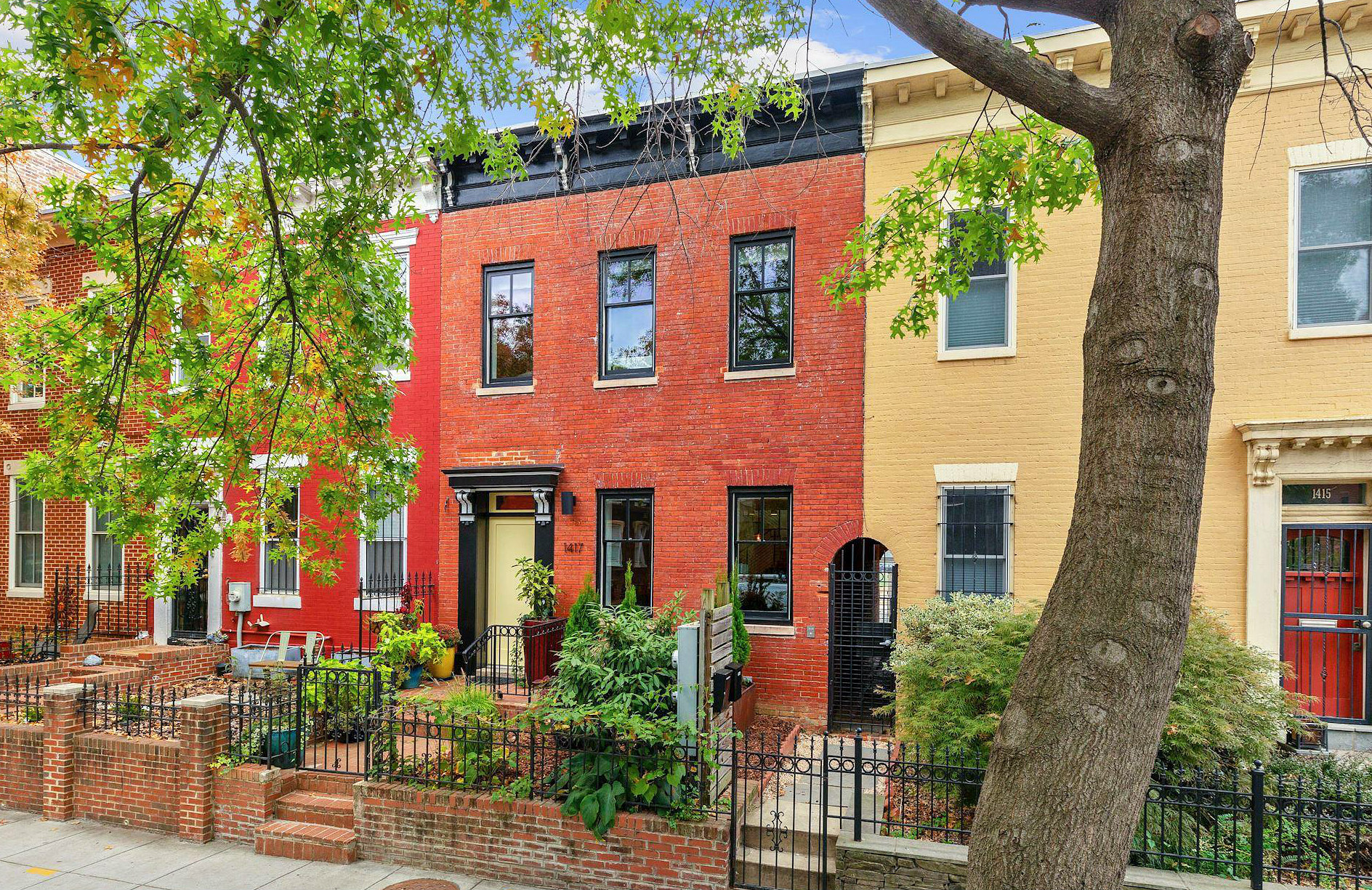 From Low Six Figures to Mid-Millions
Housing stock in Shaw ranges from Victorian rowhomes to gleaming new condo/apartment buildings with ground-floor retail.
TTR Sotheby's International Realty's Joseph Seriki described the price of life in Shaw as "all over the place," with price tags ranging from $400,000 up to $2 million. It all depends on how much work has been done—and how much the new owner wants to do.
The median price for a four-bedroom/3.5-bathroom rowhome in Shaw is $1.6 million. In terms of condos, the average price is $685,000 for a one- or two-bedroom home. A new one-bedroom condo at The Perla on O Street NW is going for $600,000 while adjacent to the Howard Theatre, new condos at The Shaw start at $449,990.
Five Things to Do
Dacha Beer Garden -- A mural of Elizabeth Taylor looms over this outdoor beer garden, known for massive German beers—and equally massive crowds.
Howard Theatre -- The theater draws in concert-goers from around the DC area, continuing a vibrant musical tradition that first began back in 1910.
Convivial -- One of the many trendy restaurants that have opened up in the heart of Shaw in recent years, Convivial offers a traditional French-café experience with all the classics, including Lyonnaise salad and steak frites.
Shaw Park -- Located right off Rhode Island Avenue NW on the western edge of the neighborhood, Shaw Park offers basketball courts, a multi-purpose field, a popular dog park, and even a skate park.
Buttercream Bakeshop -- Sweet teeth in Shaw can always find satisfaction at this neighborhood bakery, known for its "cakesicles", breakfast pastries, and Instagram-worthy cakes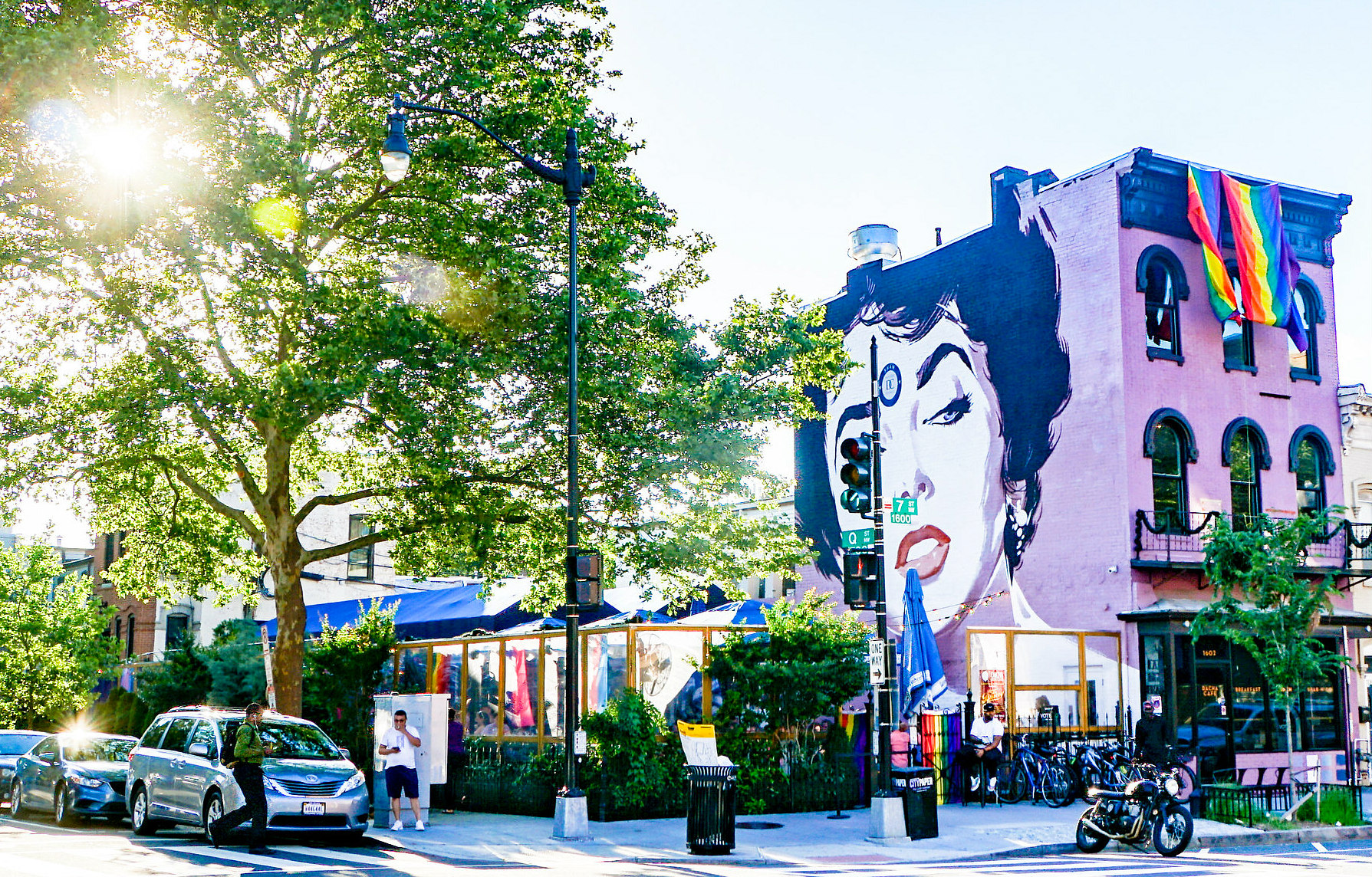 Connected
"I moved to Shaw a decade ago because it was affordable," said resident Catherine McCarthy. "I've stayed because it's walkable."
The neighborhood's official Metro stop (Shaw-Howard University) is located at 7th and S Streets NW and 8th and R Streets NW; it serves the Green and Yellow Lines. At the southern end of the neighborhood, you'll find the Mt. Vernon Square/7th Street Convention Center station serving the same lines.
Several bus routes run along Shaw's main avenues and neighborhood streets, including the G8, the G9, the 90 series, and the 70 series.
Shaw is also home to several Capital Bikeshare stations. These are located at 11th and M Streets NW, 7th and R Streets NW, and 7th and T Streets NW.
The Bottom Line
In a 2011 profile, UrbanTurf captured the image of a neighborhood that was still on the cusp of sweeping growth. Now, in 2019, that growth has arrived.
No longer is Shaw "perched on the edge of change" or "slower to grow." Instead, it's a thrumming central DC neighborhood whose reputation as a place to live, work, and play is right up there with Dupont Circle and Logan Circle.
Zak M. Salih is a freelance writer based in Washington, D.C. His work has appeared in publications including Washington City Paper, the Richmond Times Dispatch, Baltimore City Paper, the Chicago Tribune, and the Christian Science Monitor.
Recent Neighborhood Profiles:
This article originally published at https://dc.urbanturf.com/articles/blog/shaw_history_repurposed/16111.
DC Real Estate Guides
Short guides to navigating the DC-area real estate market
We've collected all our helpful guides for buying, selling and renting in and around Washington, DC in one place. Start browsing below!
First-Timer Primers
Intro guides for first-time home buyers