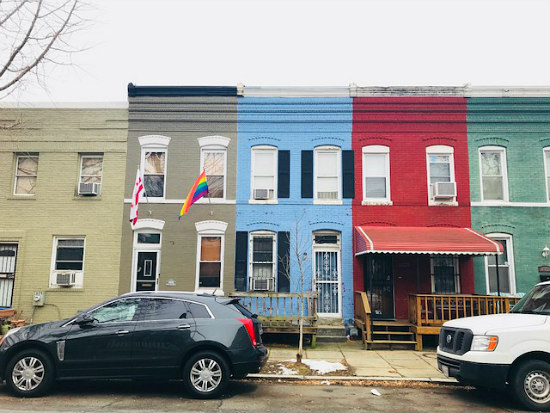 Home in Rosedale.
UrbanTurf has profiled more than 50 neighborhoods in the DC area. We are now revisiting each of those neighborhoods to update our profiles and see how they've changed over the years.
---
Rosedale may be a small nugget of a neighborhood in Northeast DC, often overlooked by showier neighbors like Capitol Hill. But whatever you do, don't think of it as a mere appendage to the H Street Corridor.
"Long-time residents would find that very offensive," says architect Amanda Clarke. A long-time resident of Rosedale, Clarke moved to the neighborhood in 2004. Originally, she searched for housing in Northwest, but her desire for garden space and light – at an affordable price – drew her east to Rosedale.
"My agent didn't want me to live there," she recalls. "But I didn't know enough about the area to know any better." More than a decade later, she has no plans to go anywhere. "I love my street. I have a 60-foot backyard with a garden and a deck that I take great pleasure in."
As housing prices continue to push home buyers further east, more and more people are discovering what Rosedale has to offer: ample square footage that's relatively affordable.
But the value still comes at something of a price.
"I'm seeing more developers interested in building in and around the area, and that's a concern to me and some other people here," says Sondra Phillips-Gilbert, who's lived in her Rosedale rowhome since 1990. An ANC 6A commissioner, she's concerned the growing interest in Rosedale will price some people out of the neighborhood.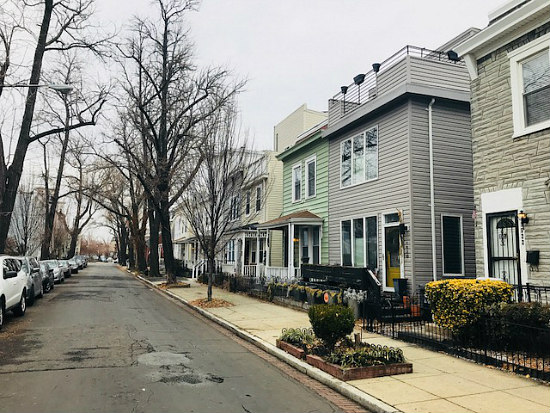 Gales Street
"On the one hand, I love to see the new buildings and the new opportunities coming for individuals who live in the community," she told UrbanTurf. "On the other hand, you have a part of the community that can't afford much of what's being built. That's a source of frustration and sadness for me. A lot of folks have to leave because they cannot afford to stay."
While residents consider it a safe neighborhood, criminal activity is still a fact of life for people who live in the area.
"I feel like we have the same issues every year," Clarke says. "You'll hear gunshots occasionally in the early morning hours. It does need to improve more."
Phillips-Gilbert agrees. "There are pockets of problems, but overall the community is a good one," she says.
Despite these pockets of problems, it's hard not to imagine the development potential in Rosedale. The only issue is whether or not that potential comes at an impossible price for some residents.

Spared Development — For Now
Rosedale – bounded by 19th Street NE, Benning Road NE, 15th Street NE and C Street NE – affords residents easy access to the shopping, restaurants, and nightlife of both the H Street Corridor and Capitol Hill.
"I grew up in the suburbs, but I've been a city girl my entire adult life," says Clarke. "I feel like Rosedale is still very much in the city, but you still have a neighborhood feel. I see a lot of singles coming home from H Street early in the morning."
Rosedale's proximity to the H Street Corridor means that whatever happens there, in some way, impacts the neighborhood. Not only have residents been able to take advantage of the corridor's growing scene, they'll also be impacted by potential development plans for the famous "Starburst Intersection" on the neighborhood's eastern tip.
UrbanTurf recently reported on proposed plans for the intersection that include 200,000 square feet of commercial space, over 2,000 residential units, and two acres of garden space in various configurations. Additionally, developers have eyed potential for the eastern stretch of Bladensburg Road – Rosedale's northern boundary.
While development dreams like this are decades away, they do offer a glimpse into the potential increase in recognition Rosedale might be getting in the future.

Renovated Marvels, Crumbling Wrecks
A drive or stroll through the streets of Rosedale offers a mix of tightly-packed housing. On one block, you can find older rowhomes and sleeker, new condo buildings abutting one another. A few doors down, there'll be a crumbled, abandoned space.
In the years since UrbanTurf last profiled Rosedale, the average sales price of a home in the neighborhood has, predictably, increased.
"We've seen anywhere from 2.5 to 4 percent growth per year," says Compass real estate agent Marc Ross. As of December 2017, the average home price in Rosedale was $530,000. And the main draw appears to be single-family homes.
"I'm seeing them move very quickly," Ross told UrbanTurf. "With condos, we've seen a slight plateau in the market as there has been a slight uptick in inventory."
Ross notes a predominance of smaller two- or three-bedroom homes on the market, especially in recent years as already-beautiful homes on popular streets like Rosedale, Kramer, and Gales have seen a lot of new renovation.
"If developers execute projects well and price them accordingly, they'll sell," Ross says.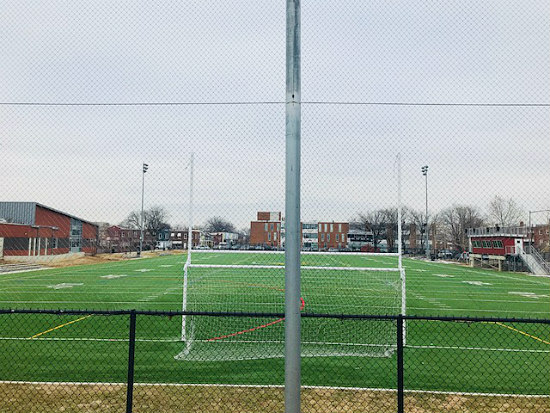 The field at the Rosedale Recreation Center.
Three Things to Do
Rosedale Recreation Center The neighborhood's rec center is a big draw – both for Rosedale residents and for families in surrounding neighborhoods. And in summers, the pool is a great place for people of all ages to take a break from the heat.

Far East Taco Grill One of Rosedale's few restaurants, Far East Taco Grill comes highly recommended for its delicious customizable tacos and burritos with a Korean twist. (Our recommendation: the Kimchi Fries topped with Bang Tang Chicken.)

Kingman and Heritage Islands Park. This parkland on the banks of the Anacostia River is home to a variety of outdoor activities, from biking and birding to fishing and picnicking. The park also offers various volunteer opportunities, such as meadow restoration work.
The Streetcar Cometh
The biggest transportation initiative to hit Rosedale in recent years has been the DC Streetcar. Currently, there are three streetcar stops along Benning Road, which take Rosedale residents along the H Street Corridor all the way west to Union Station.
Bus routes that run throughout the neighborhood include the X series, the B2 line, and the D6 line. As for Metro, the closest station is Stadium-Armory (Blue, Orange, and Silver lines) – but unless you live on C Street NE, you're in for a bit of a walk.
Parking in Rosedale is still relatively easy, which means if you have a car you won't have to struggle for street parking. Of course, that largely depends on the time of day.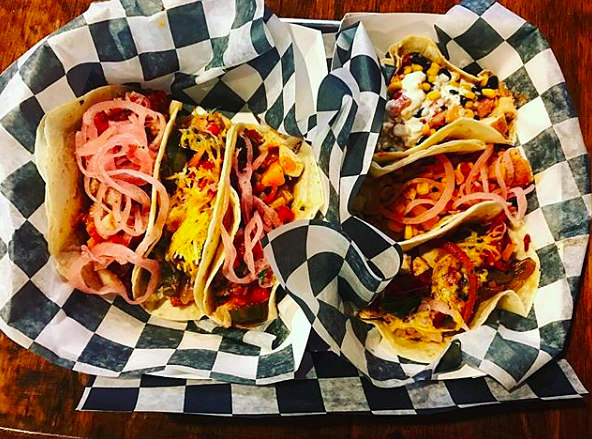 Far East Tacos

The Bottom Line
As massive developments continue around the fringes of Rosedale, the largest projects coming to the neighborhood are modest, home-by-home renovations.
And while residents like Clarke feel relatively comfortable with the surrounding changes, Phillips-Gilbert continues to keep a sharp eye on what the future will hold for Rosedale's lower-income residents.
"I'm even more dedicated to being here and trying to make sure there's a balance," she says.
Note — An earlier version of this article included a map that included parts of Kingman Park. The map has since been updated to reflect more accurate borders.
Zak M. Salih is a freelance writer based in Washington, D.C. His work has appeared in publications including Washington City Paper, the Richmond Times Dispatch, Baltimore City Paper, the Chicago Tribune, and the Christian Science Monitor.
Recent Neighborhood Profiles:
This article originally published at https://dc.urbanturf.com/articles/blog/rosedale_dont_call_it_an_extension_of_h_street/13437.
DC Real Estate Guides
Short guides to navigating the DC-area real estate market
We've collected all our helpful guides for buying, selling and renting in and around Washington, DC in one place. Visit guides.urbanturf.com or start browsing below!
First-Timer Primers
Intro guides for first-time home buyers