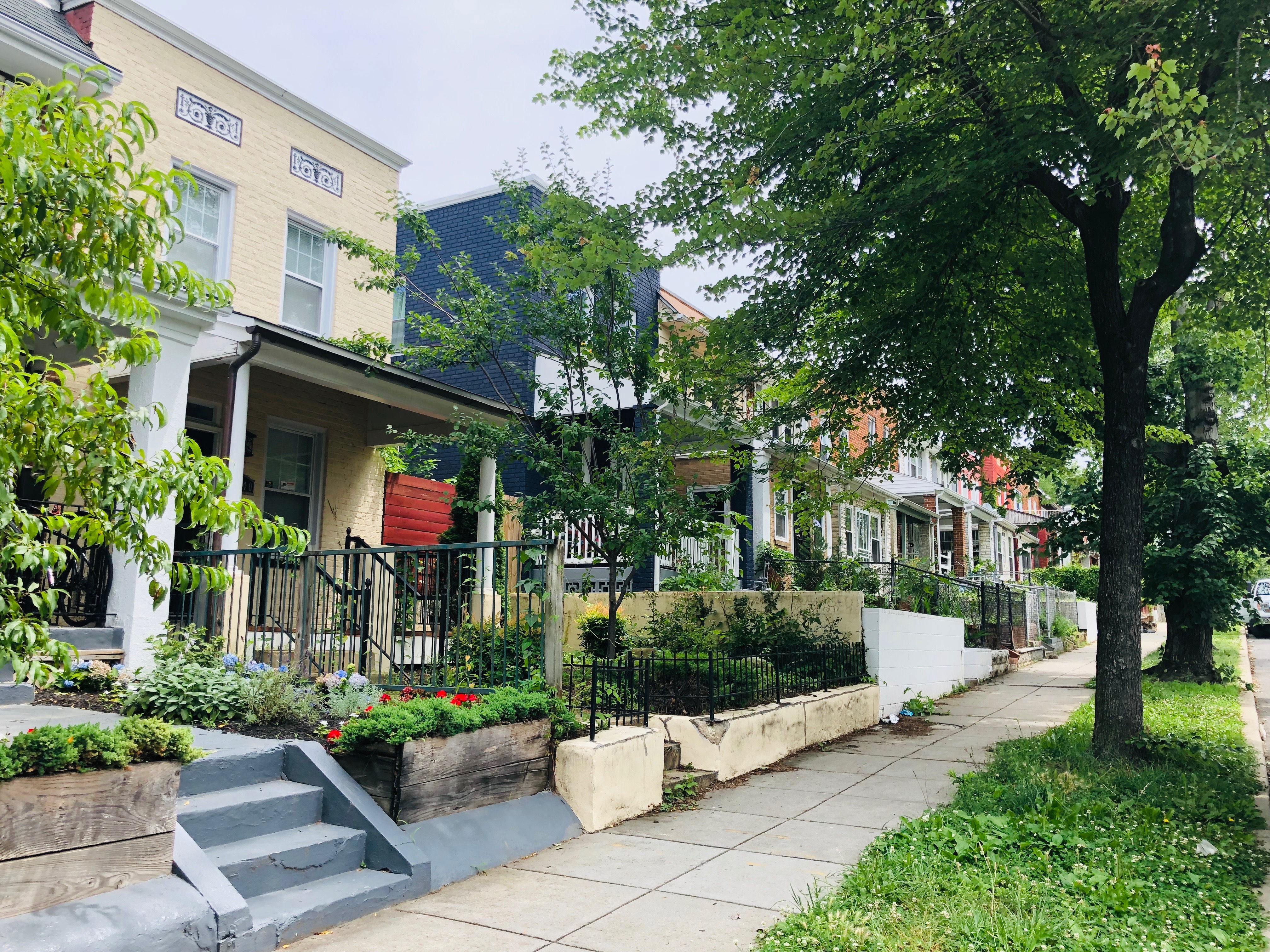 UrbanTurf has profiled more than 50 neighborhoods in the DC area. We are now revisiting each of those neighborhoods to update our profiles and see how they've changed over the years.
---
The United States National Arboretum is one of the most impressive public spaces in Washington, DC. But for Carver-Langston resident Juanita Diggs, who first moved to the neighborhood in 1959, the breathtaking 446 acres are basically the back forty.
The Arboretum was one of the many perks of growing up in this tight-knit Northeast neighborhood. Diggs went to Charles Young Elementary, which closed in 2008, and she earned her junior lifeguard license at nearby Rosedale Pool. And after ten years in California, she returned to the landscape of her youth.
"It was always an inclusive neighborhood," she says. "You had the sense that the people who lived here were all working in your favor."
Diggs recently started attending neighborhood meetings and met some of the younger residents taking advantage of relatively low home prices in Carver-Langston. "They want the same things I want," she said. "A good, safe neighborhood to live in."
One of these recent arrivals is Ian Warthin. In January, Warthin moved into a three-bedroom/1.5-bathroom rowhome in the neighborhood.
"What drew me here is that you could buy a house that you can put equity into," Warthin said. "That's hard to find in DC."
Warthin loves having the National Arboretum in his backyard, and counts it as one of three green areas—including Kingman Island and the Langston Golf Course—that make the area so peaceful.
"It's amazing how quickly it can get quiet here as soon as you get off Benning Road," he said.
Despite the gap in their years spent in Carver-Langston, Diggs and Warthin share a passion for an open conversation about the neighborhood's future.
"This is a section of the city that's still at something of an economic disadvantage, and that needs to be addressed by everyone from the mayor on down to me," Warthin said.
One of the residents on the front line of that discussion is Sydelle Moore, president of the Langston Civic Association.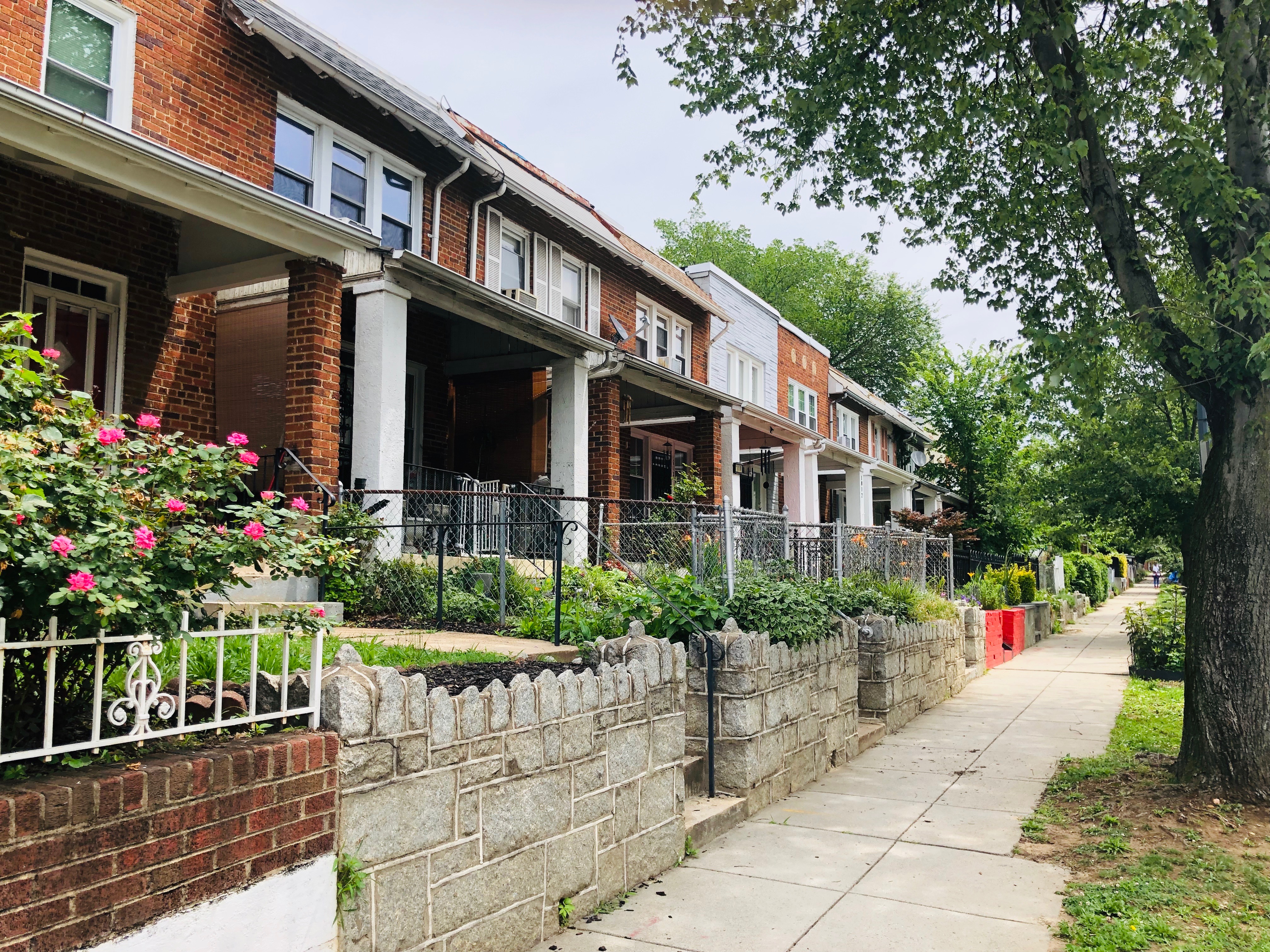 "Whether it's litter and parking or infrastructure and better roads, we needed some institutions to advocate for us," Moore, who move to the area in 2015, said.
While Carver-Langston's streets are largely safe and quiet, neighbors are nevertheless hopeful for less crime.
"Was crime on my radar when I decided to live here? I went in with my eyes wide open," Warthin said. "To me, it seems like something the city is investing resources in [addressing]."
Moore and others refuse to let the issue of crime overshadow positive aspects of Carver-Langston: the friendliness of its residents, its surplus of green spaces, and its peace and charm.
"This is my neighborhood," Diggs says. "No one's going to take it over."
A Diamond Shaped Starburst
Carver-Langston begins at the corner of Benning Road NE and Bladensburg Road NE—the iconic (or infamous, depending on traffic) Starburst Intersection at the eastern end of the H Street Corridor. From there, it branches out eastward until it reaches the grounds of the National Arboretum and the Langston Golf Course.
Most of the diamond-shaped neighborhood consists of blocks of older rowhomes and the occasional apartment complex, such as Fairway Park and the Flats at Atlas.
Despite the development boom along H Street, the core of Carver-Langston hasn't changed. Warthin speaks with fondness of the neighborhood's proximity to the major commercial strip and its relatively untouched isolation.
Between a Strip Mall and a Golf Course
While Carver and Langston are technically two separate neighborhoods, they have long been considered part of a pair. Their names are derived from two famous African-American figures: the agriculturalist George Washington Carver and John Mercer Langston, a politician and architect of Howard University's law school.
Langston's name is linked with another aspect of the neighborhood's history, the Langston Golf Course. Opened to the public in 1939, the 18-hole course was one of the first in DC to open to African-American golfers.
"Every black doctor went golfing at the Langston Golf Course," recalled Diggs.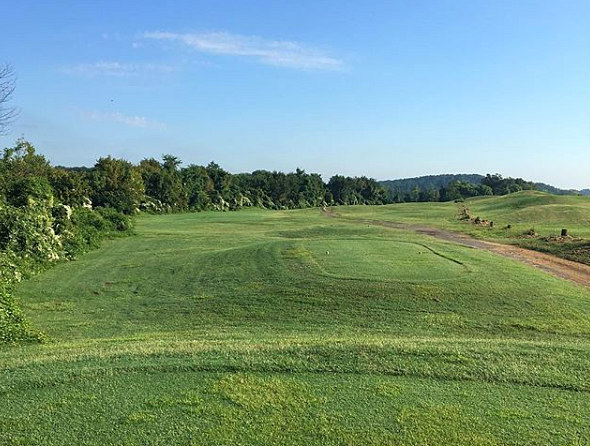 While the golf course looks to be protected for the foreseeable future, the same can't be said of a more commercial icon of the neighborhood: Hechinger Mall.
Built in 1981 and named for the home-improvement store once located there, the strip mall is being eyed as the prime site for commercial and residential developments. While official plans for the site have yet to emerge, some upcoming development projects near the site include a 180-unit mixed-use development at 1701 H Street NE and a second phase of the Flats at Atlas (an expected five stories and over 300 units).
Appreciating Real Estate
In 1975, Thelma Duren moved to Carver-Langston from a one-bedroom apartment on H Street.
"The apartment was $75 a month with utilities," she recalled. "And that was for a two-bedroom home."
The real estate scene in Carver-Langston has, needless to say, changed dramatically in the decades since. While she remains active in the community as the program coordinator for the Carver Terrace Civic Association, Duren currently lives in Maryland due to rising home prices.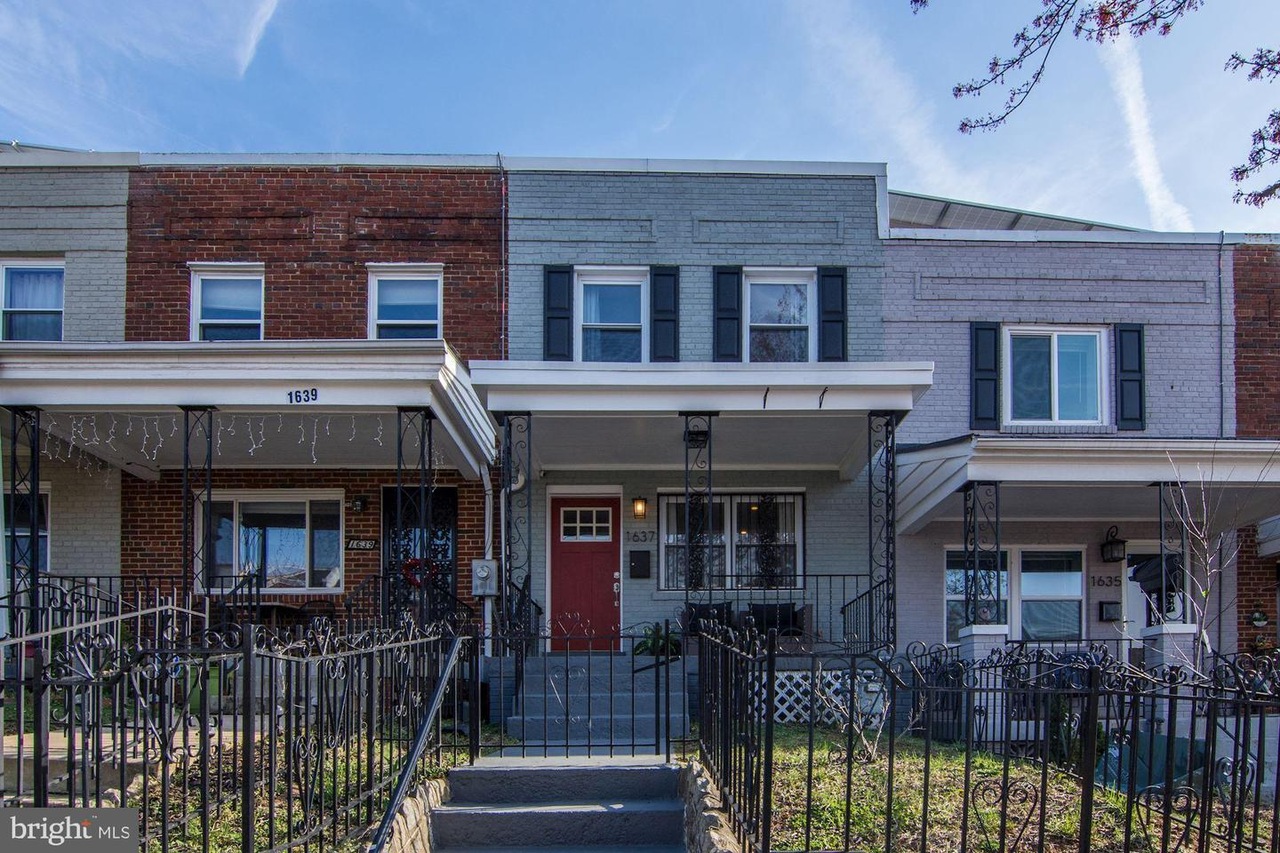 Last year, the average price for a two-bedroom, single-family home in the neighborhood was $500,000 and $356,000 for a condo, according to Brian O'Hora with Keller Williams Capital Properties. These prices are lower than those in nearby Trinidad ($610,000 last year for a single-family home, $446,000 for a condo) and Kingman Park ($622,000 last year for a single-family home, $460,000 for a condo).
"I imagine you'll see a little bit of a spike in home prices with more development, but at the moment it's pretty sparse," O'Hora told UrbanTurf.
Five Things to Do
National Arboretum -- Diggs' "back forty" is open to the public and makes for wonderful—and colorful—strolls, particularly in the spring and autumn.
Mother Rucker's Subs -- This delightful, low-key sub shop on Bladensburg Road NE offers over 20 signature sandwiches that make for perfect picnic fare.
Kingman Island -- From boating and birding to hiking and fishing, outdoor adventures in this natural parkland are just a few minutes outside Carver-Langston, which can also be reached via the Anacostia Riverwalk Trail.
H Street Corridor -- Carver-Langston is convenient to everything along this bustling (and still growing) commercial strip, from icons like the Atlas Performing Arts Center to more recent arrivals like Solid State Books.
Langston Golf Course -- Play 18 holes, learn how to play the game, or just putt around and enjoy the weather at this historic golf course and driving range. (Hungry? Stop at the Langston Clubhouse Grille for a bite to eat.)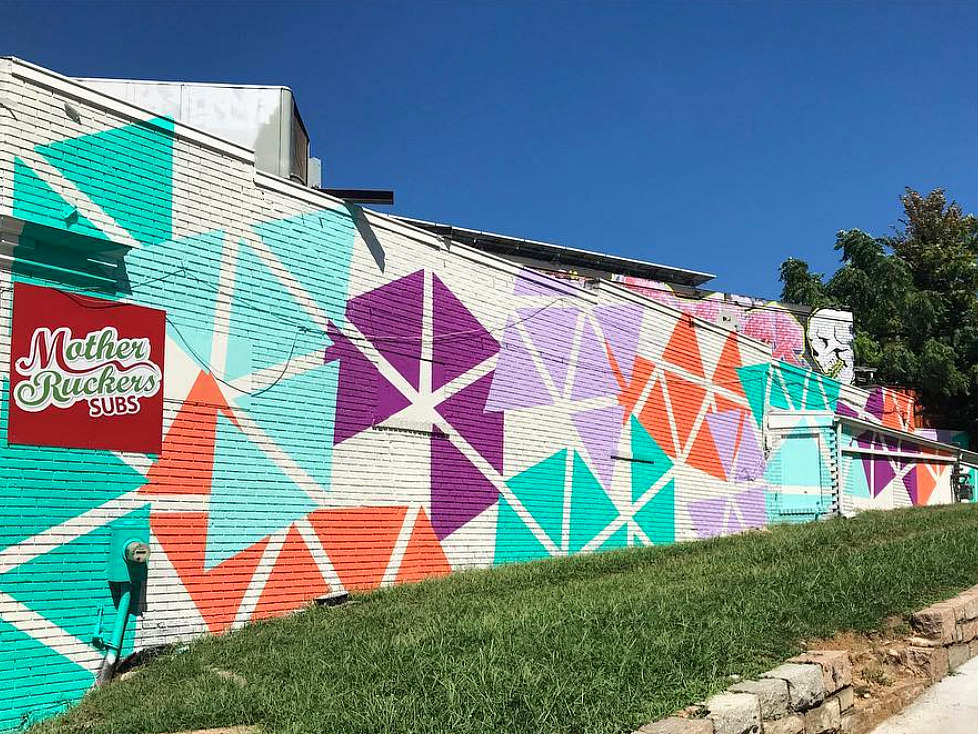 Multiple Buses and a Streetcar
Public transportation in Carver-Langston is limited to the buses that run along major streets, including the S41, B2, X1, X2, and X8 routes. Driving around in your own car is relatively easy, though you might encounter rush-hour traffic if you're traveling on Benning Road and Bladensburg Road at the wrong time of day.
Then there's the DC Streetcar, which terminates at the eastern corner of the neighborhood. From there, residents like Diggs can take the free transportation along the H Street Corridor to Union Station.
"I love that streetcar," Diggs said. "It takes me everywhere I need to go."
The Bottom Line
"Everyone's watching to see which direction things are going," Duren told UrbanTurf. "Leaders in our community have been working to build up the hope that something great is on the way."
Possible development in and around Hechinger Mall, a sense of peace, reduced crime—all great things, depending on who you ask. Of course, there's already plenty of greatness in Carver-Langston: a sense of history, a sense of community—and one impressive backyard.
Zak M. Salih is a freelance writer based in Washington, D.C. His work has appeared in publications including Washington City Paper, the Richmond Times Dispatch, Baltimore City Paper, the Chicago Tribune, and the Christian Science Monitor.
This article originally published at https://dc.urbanturf.com/articles/blog/carver-langston-calm-on-the-northeast-front/15530.
DC Real Estate Guides
Short guides to navigating the DC-area real estate market
We've collected all our helpful guides for buying, selling and renting in and around Washington, DC in one place. Start browsing below!
First-Timer Primers
Intro guides for first-time home buyers