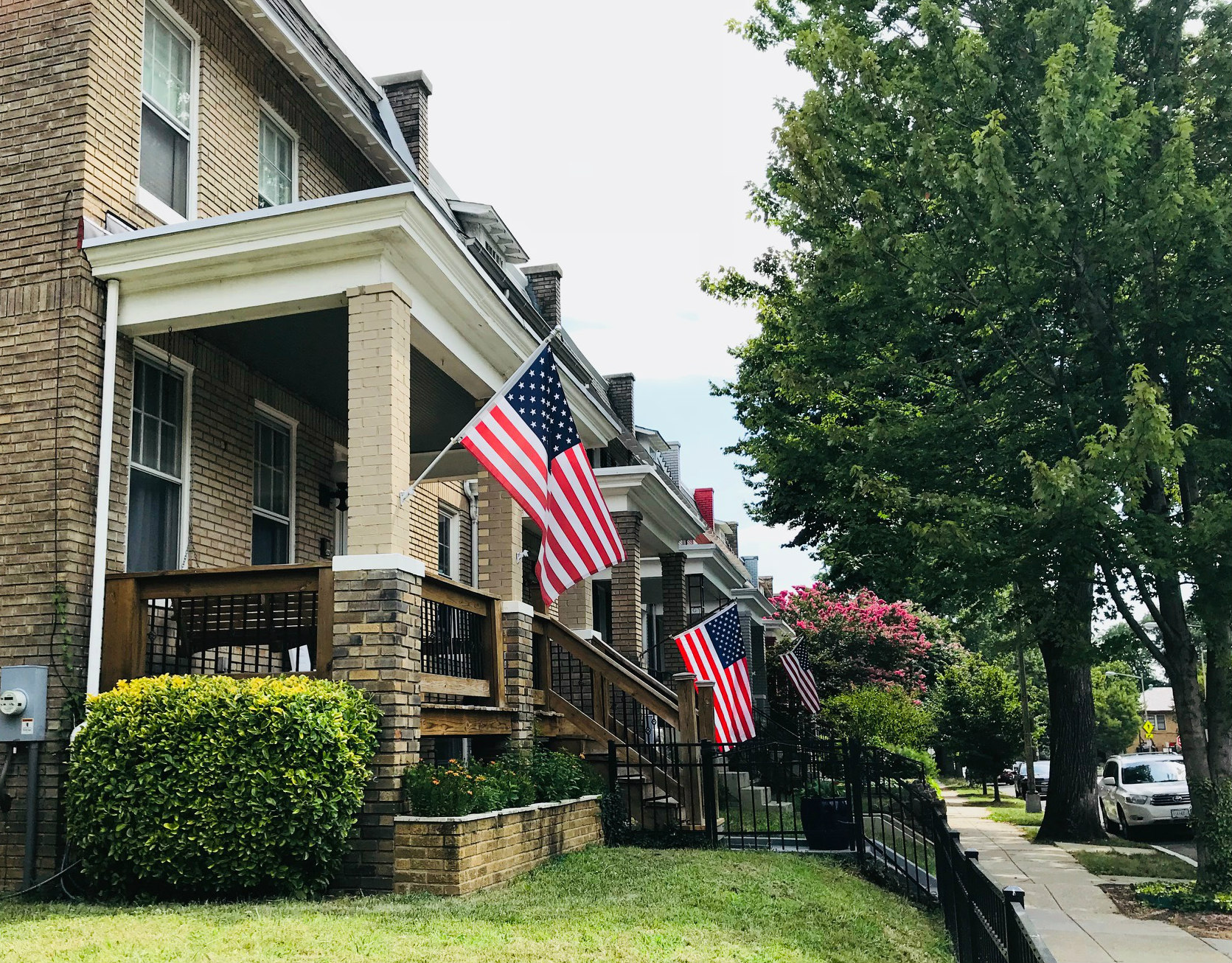 UrbanTurf has profiled more than 50 neighborhoods in the DC area. We are now revisiting each of those neighborhoods to update our profiles and see how they've changed over the years.
---
In 2013, when Corey Holman and his wife were looking for a new home in DC, they chose Hill East for several reasons. As with other young families at the time, the neighborhood drew them in with accessibility, affordable housing stock, and quality public schools.
Hill East, a neighborhood on the eastern edge of Capitol Hill primarily dominated by early 20th-century rowhomes and low-rise apartment buildings, is markedly different from Logan Circle and Shaw, where Holman called home before moving. Both those neighborhoods draw in crowds for their eclectic dining, shopping, and entertainment options.
"We don't have an Eastern Market or a 14th Street business corridor or any of those other drivers." Holman told UrbanTurf.
In the coming years, the story might be different.
For starters, a few of what Holman describes as "the first destination restaurants east of Barracks Row" are set to open soon in the coming months. The Roost, a "culinary clubhouse", will open on the ground level of the luxury apartment building Blackbird; and Emilie's, a new restaurant from the co-owner and executive chef of Petworth's Himitsu, will open at the Penn 11 development.
Then there is the 67-acre plot of land known as Reservation 13. Currently the site of the DC General Health Campus (map), the land has been divided into development parcels. Two of these parcels adjacent to the Stadium Armory Metro station, known as F-1 and G-1, are in the process of being developed by Donatelli Development and Blue Sky Development into 353 apartments and 22,000 square feet of retail space.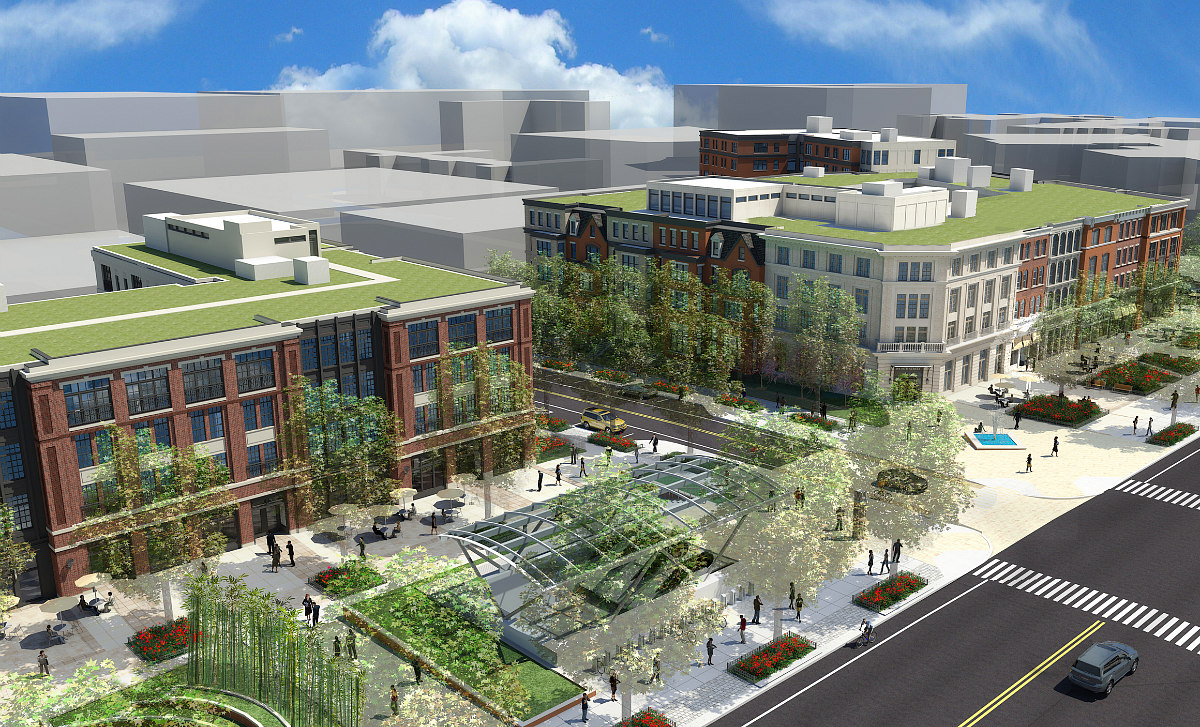 "This development will be one of the major draws to the neighborhood," ANC Commissioner Chander Jayaraman told UrbanTurf. "We're very much residential here, even though 15th Street SE was originally zoned to be commercial. That's what we're missing: places where people can just hang out in the neighborhood."
However, ANC Commissioner Denise Krepp said residents are furious that much of the area's future, aside from the current Donatelli and Blue Skye project, is up in the air. This includes what will happen with the old RFK Stadium for which the idea has been floated of a new 60,000-seat football stadium.
"Mayor Bowser has never shared any of her plans with the residents [about Reservation 13], and that's what they're upset about," Krepp said. "They're tired of not being asked what their thoughts and opinions are."
One thing Jayaraman's tired of: not having lots of local neighborhood spots. At the end of a long day of work, he has to go to Barracks Row to grab a bite to eat. That's something he hopes will change in the coming years.
"Part of my responsibility is to do what I can to bring about the amenities we're missing now, or that are no longer here, which will make the neighborhood feel more like a neighborhood," he said.
Still a Part of Capitol Hill
Hill East is demarcated (roughly) by Southeast Boulevard, East Capitol Street SE, 15th Street SE, and Pennsylvania Avenue SE. While 15th Street is commonly seen as the vertical boundary between Hill East and the rest of Capitol Hill, it shouldn't be considered rigid.
"We're still a part of Capitol Hill," Krepp said. "There isn't a magical line you walk past and suddenly you're out of the Capitol Hill area. We're a part of the greater community."
As for the genesis of the neighborhood moniker, that remains something of a mystery. Some people say it's a term coined by real estate agents. Others say the name has its roots in the city's bureaucratic paperwork. The neighborhood's listserv, New Hill East, started in 2003 so the name extends at least as far back as the early 2000s.
67 Acres in the Spotlight
The history of Reservation 13 goes back to the original L'Enfant plan for the city, in which 17 "reservations" were sectioned off for public use. Eventually, these reservations became the home of federal and district institutions.
Over the years, Reservation 13 was the site of an asylum, an almshouse, a workhouse, a jail, a smallpox hospital, and a potter's field. In 2006, Congress gave the land to the District of Columbia. Plans to develop the area were stalled by the 2008 recession.
At one point, Reservation 13 was positioned as a possible site for the 2024 Olympic Games as well as Amazon's HQ2. Neither of these plans came to fruition. The Olympic Games bid eventually went to Paris, and Crystal City became the home of Amazon's new headquarters.
As it stands now, little else is planned for the site aside from current work being done on the F-1 and G-1 parcels of land.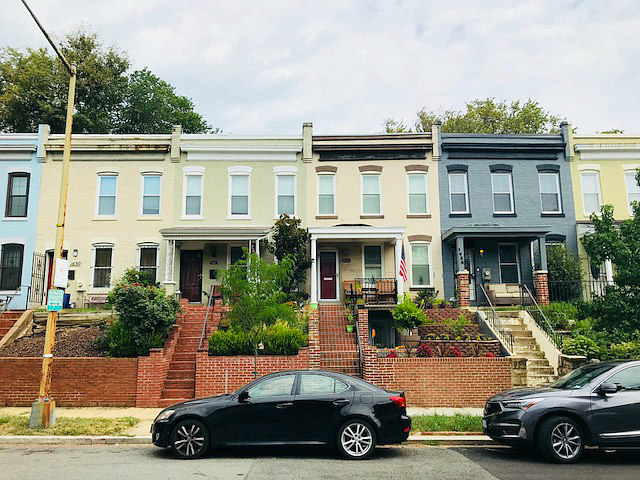 Past the Million-Dollar Mark
Housing stock in Hill East, according to real estate agent Tom Faison, is a complete reverse from the fancy Victorians closer to DC's center.
"Builders between 1915 and 1935 delivered homes with a nod to the Craftsman style," Faison said. "With porches, extra width, and large square roots, Hill East homes offer a lot of elbow room."
Corey Holman lives in a 992-square foot rowhouse with a basement and an enclosed two-story sleeping porch—the prominent housing style for Hill East in the 1920s. Resident Liz O'Goreck rents the top floor of a three-apartment rowhouse: a 1,200-square-foot living space with rooms lined up "almost like a New Orleans shotgun-style house."
Home values in the neighborhood have trended up over the years, often dramatically. In 1991, the first Hill East home Faison sold at Potomac Avenue SE and 13th Street SE went for $89,000. More recently, he sold a property at 15th Street and East Capitol Street SE for $1.4 million.
"Hill East blew past the million-dollar mark a few years ago," he told UrbanTurf.
Currently, a one-bedroom condo in Hill East goes for the mid-$300,000s. For a 1,200-square-foot, two-bedroom home, you're looking to pay somewhere in the mid-$700,000s. For a three to four-bedroom home, think anywhere from $900,000 to over $1 million.
Krepp, who bought her rowhome 16 years ago for what was then the "exorbitant" price of $300,000, wants to see housing become a major focus of new development in Hill East.
"People can't afford these prices, and we have all this empty land we're looking at and we know we have a need for housing," she said. "It's such a wonderful community, but people are paying obscene prices. If you can't pay them, you can't live here."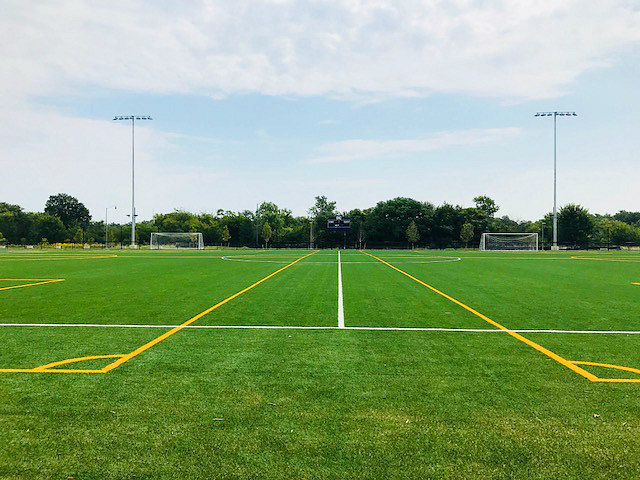 Five Things to Do
While the neighborhood is predominantly residential, you can still find plenty of neat indoor and outdoor spots throughout its streets.
The Fields at RFK -- The completed part of a larger development of the former RFK Stadium area, this sports complex lets communities reserve turf fields which include two FIFA-regulation soccer fields and a third, multi-purpose field.
Wisdom -- Hill East's craft-cocktail bar is a gin-focused joint where the menu offers step-by-step instructions on how to order the perfect gin and tonic or gin martini. The cozy spot also offers plenty of house cocktails and beers for imbibers who aren't fans of the juniper-berry spirit.
Congressional Cemetery -- One of Holman's recommendations for Hill East activities (and one that does draw visitors from outside the neighborhood) is Congressional Cemetery, where you can walk the grounds and search for the graves of DC politicos like J. Edgar Hoover.
The Pretzel Bakery -- Located at the corner of C Street SE and 15th Street SE, The Pretzel Bakery has been baking up Philly-style pretzels since 2012. Pretzels come in salted, sweet, and everything styles. We recommend the Nutella-filled "pretzel bomb."
Anacostia Community Boathouse -- Pick up a boat or kayak at the Anacostia Community Boathouse and get wonderful, river-side views of the Navy Yard, Kingman Island, and the John Philip Sousa Bridge.
A Wealth of Transit Options
A major draw for Hill East residents and developers alike is the area's accessibility and public transportation options.
Hill East is home to two Metro stations—Potomac Avenue and Stadium Armory—that serve the Blue, Orange, and Silver lines. Walk a little farther west, and you'll reach the Eastern Market Metro station.
Metrobus routes including the 96, B2, and the 30 series carry commuters toward the heart of the city along Pennsylvania Avenue, Potomac Avenue, and Massachusetts Avenue. Residents with cars enjoy easy access to I-695 and I-295.
"The absence of larger condo or rental buildings in most parts of Hill East makes for plenty of street parking," said Faison.
The Bottom Line
As has happened with several other DC neighborhoods since 2000, new development will change Hill East in the coming years -- structures are already going up across from the Stadium-Armory Metro. And, as with many other neighborhoods in the midst of a sea change, Hill East residents have varying opinions on what the future holds. With that in mind, it will be interesting to revisit the neighborhood years from now and see how things panned out.
Zak M. Salih is a freelance writer based in Washington, D.C. His work has appeared in publications including Washington City Paper, the Richmond Times Dispatch, Baltimore City Paper, the Chicago Tribune, and the Christian Science Monitor.
Recent Neighborhood Profiles:
This article originally published at https://dc.urbanturf.com/articles/blog/hill-east-capitol-hills-neighbor-looks-to-the-future/15730.
DC Real Estate Guides
Short guides to navigating the DC-area real estate market
We've collected all our helpful guides for buying, selling and renting in and around Washington, DC in one place. Visit guides.urbanturf.com or start browsing below!
First-Timer Primers
Intro guides for first-time home buyers