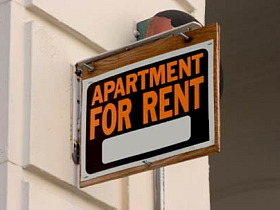 In this edition of First-Timer Primer, we look at what steps a new owner can take when they buy a property that has an illegally rented unit.
In response to a recent article outlining DC's right of first refusal process, one of our readers had this question:
I've been noticing that a few houses in the area have gone up for sale while rented. The one I most recently found had a section 8 tenant. The kicker? It was a 2-unit building that needed a C of O, but didn't have one.
What happens when you buy a house that's being rented illegally [or has an illegally rented unit]? Is there a way to remedy the situation, or is this a scenario that should be avoided at all cost?
In general, it is rare for a home buying transaction to move forward on a house that is illegally rented, and otherwise not a smart decision given that it can be a huge pain to get the occupying tenant to move out. However, there are instances when a buyer purchases a two-unit property or a house with a basement unit that is being rented illegally, so we reached out to Joel Cohn of the Office of the Tenant Advocate to find out what to do in these instances.
First, Cohn said that regardless of the legality of the rented unit, the tenant has the right to stay under the terms of the lease. (If it is the house in question being sold, the seller also has to offer them the first right of refusal.) If the new owner wants to take over the entire property for personal use, that is their right as well, and the tenant will have 90 days to vacate.
In instances where a buyer purchases a property with illegally rented units, there is some good news: DCRA, said Cohn, usually offers something of a grace period to landlords who are not in compliance with the law. As soon as the purchaser closes on the sale of the home and has the title in hand, they can start the process of obtaining a Basic Business License and a Certificate of Occupancy, necessary for all multi-family units. (Find out how to apply for a BBL here.) The grace period also applies to long-time owners who may be uninformed of the legal process.
In addition to paying fees and registering the address, the city will likely send out an inspector to make sure that the rental unit is up to code before issuing the licenses. Here is where things could get tricky for a potential buyer. When a unit is being rented illegally, it hasn't yet been verified as meeting certain code requirements, and may in fact be non-compliant in any number of ways. Potential owners may want to ask their home inspector to check out the unit for any code violations, and perhaps to do a bit of research to find out what exactly is required for a unit to be eligible for a Certificate of Occupancy. For example, the home will need a kitchen, a bathroom, at least two exits and a certain ceiling height. Here is a complete list of items that the inspector will check.
If the DCRA inspector does find code violations that would prohibit a Certificate of Occupancy, the agency will also give landlords a window of time to correct the problems. However, the buyer should beware that bringing the unit up to code could prove to be quite expensive. This makes it very important to determine the code compliance before getting stuck with a property that isn't legally rentable, in a practical sense. Another potential issue may be zoning: if the unit is in a zone that does not allow multi-family housing, the new owner may not have the option of turning the unit into a legal one.
So, to answer the original question, while this is not a scenario that necessarily should be avoided at all costs, the potential buyer should undertake some due diligence before deciding to take on the task of bring a unit up to legal standards.
Similar Posts:
This article originally published at https://dc.urbanturf.com/articles/blog/first-timer_primer_what_do_you_do_after_buying_an_illegally_rented_property/7537.
DC Real Estate Guides
Short guides to navigating the DC-area real estate market
We've collected all our helpful guides for buying, selling and renting in and around Washington, DC in one place. Start browsing below!
First-Timer Primers
Intro guides for first-time home buyers