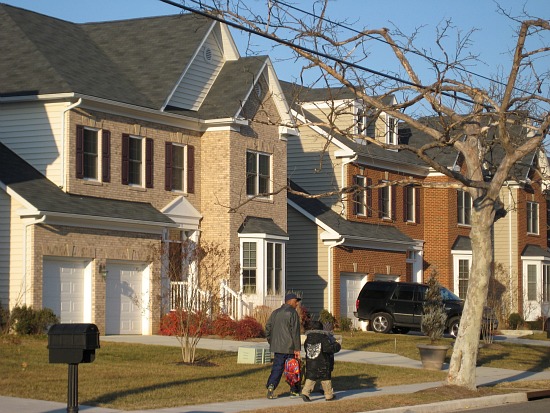 Last month, an article in The Washington Post's Style section declared that the uber-hip H Street Corridor was so 2010, and Congress Heights, located at the far southern end of Ward Eight, was in for 2011. It might've been the first time many DC residents had ever heard of the neighborhood. Where the pronouncement came from isn't clear. The hilly community, one of the least densely built of all the neighborhoods east of the Anacostia River, has seen slow but steady growth in the last five years, with more slated to come. But the area still faces obstacles that could prove to be disincentives to newcomers or developers who are considering investing in the neighborhood.
Shifting Boundaries
Congress Heights' borders aren't easy to define. The traditional heart of the area lies along Alabama Avenue between 4th and 13th Streets SE, but those boundaries have swelled in recent years.
These days, the borders are better described as Stanton Road, enclosing a residential area lying just east of the East Campus of St. Elizabeth's Hospital, a former mental institution; Alabama Avenue; Martin Luther King, Jr. Avenue; South Capitol Street; and Mississippi Avenue.
High Points and Low Points
Like many now established DC neighborhoods, Congress Heights got its start in the early 1900s as a stop on one of DC's streetcar lines, and grew considerably during World War II. By the 1960s, after restrictive covenants had been struck down by the Supreme Court and the city's schools had become integrated, large numbers of white families left the area and African American ones took their places. The neighborhood is still majority African American. Congress Heights, like the surrounding neighborhoods (all of which are still frequently described as "Anacostia"), has long worn a reputation as one of the poorest, most crime-ridden areas in the city. Some of that is borne out in fact: Ward 8 has the city's highest unemployment rate—estimated at greater than 26 percent, more than double that of the city as a whole—and some of the city's worst poverty.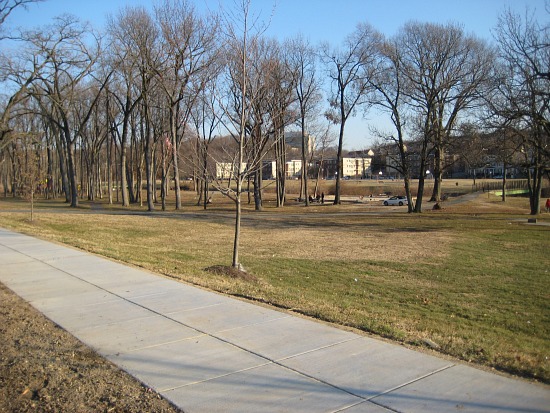 Oxon Run Park
But the area also has a spacious, peaceful atmosphere and is often described by observers as seeming almost suburban. Near Mississippi Avenue, in particular, there are a number of open spaces. Oxon Run Park, for one, provides a long strip of green space, but there are also a number of undeveloped plots of land that give the area a more rural vibe and even some nice views of Prince George's County.
Getting Involved to Improve the Community
Congress Heights is a place where residents have lived for decades, a large percentage of whom are middle-class workers who commute daily to and from downtown DC. There are also relative newcomers like Nikki Peele. Peele, who moved to the area four years ago from Northwest DC, is the prolific author of the neighborhood blog, Congress Heights on the Rise. Peele is a vociferous fan of the neighborhood, which she says is on the cusp of a serious transformation. "In the ANC elections, it used to be the same people running unopposed, or there'd be vacant seats," Peele explained. "This year, all the seats had someone running, and there were a lot of new people." But it is not just the new residents running; Peele says existing residents are also throwing their hats in the ring with the belief that if things are going to get better in the area, they need to get involved.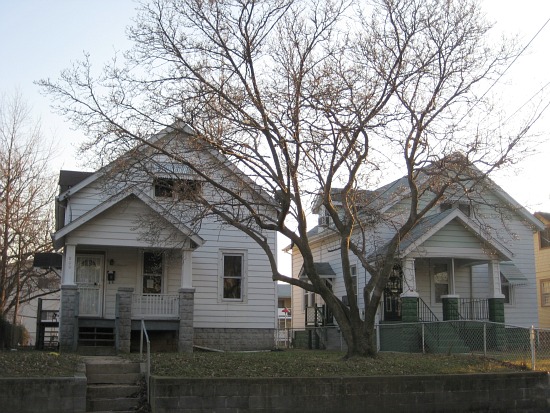 Homes in Congress Heights
A Variety of Low-Priced Homes
Many of the houses clustered around Alabama Avenue are tidy brick duplexes or modest single-family homes—bungalows, Victorians, upright frame houses—in varying states of repair. Prices for these homes, many of which have three or four bedrooms, average around $200,000, said Darrin Davis, owner of Anacostia River Realty. The housing stock near Mississippi Avenue, on the neighborhood's southern border, is much more eclectic including various styles of townhouses; Asheford, a strip of high-end single family homes near the park that sell for almost $500,000; and several brick apartment complexes. North of Alabama Avenue and west of St. Elizabeth's is Savoy Court, the area's only higher-end condo complex, which was redeveloped in 2007. One-bedroom units sell for $189,000, and two-bedrooms are $221,000. On the other side of St. Elizabeth's is Henson Ridge, a vast, new, mixed-income development that was built on the ashes of a couple of notorious public housing projects and includes for-sale ("No money down!") townhouses and rental homes. Because of the number of foreclosures in the area, townhouses vary widely in price. A two-bedroom unit could be as inexpensive as $58,000, or as much as $200,000, according to Davis. Rentals run from $700 to $1,100 per month for a one-bedroom unit, or $850 to $1,400 for a two-bedroom.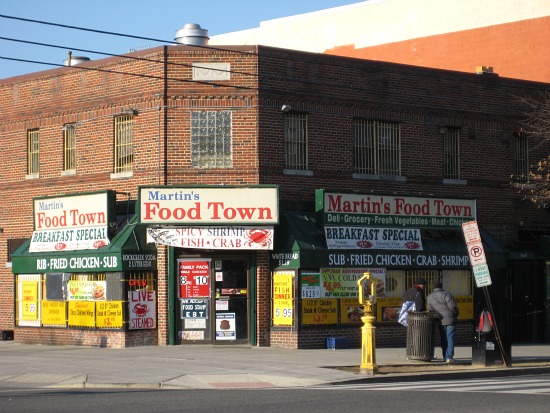 Martin's Food Town on Martin Luther King Jr. Avenue
Not That Many Places to Sit Down For a Bite
Plainly put, Congress Heights doesn't have much in the way of goods and services that are all that attractive to home buyers. While there is a new Giant supermarket, the neighborhood's only sit-down restaurant is an IHOP, and stores tend to be limited to the nail salon/takeout/cell phone variety. "There's no CVS here. Not even somewhere to get your shoes repaired," Lloyd Logan, a local ANC commissioner, told UrbanTurf. Those things can change, and a few of the area's commercial strips, while somewhat seedy now, could be easily re-imagined as pedestrian-friendly zones populated by independent businesses. But disposable incomes in the area would probably have to rise before small business owners would risk opening their doors.
Does Homeland Security Equal Neighborhood Security?
A description of Congress Heights isn't complete without mentioning the Department of Homeland Security, which will be moving to St. Elizabeth's west campus in the next few years and has already begun retrofitting the red brick Victorian buildings. The first group to come over will be the Coast Guard, which should be installed by the end of 2013.
St. Elizabeth's Campus
The move has excited many Congress Heights residents. There's a guarantee that local residents will be used for construction jobs; business owners hope the 14,000 employees slated to eventually work at the site will bring their wallets/pocketbooks with them and enliven the area's business districts; and real estate folks are imagining a horde of DHS employees who'll want to live near their jobs. But the effects of the move are unclear. Plans to emphasize mixed-use construction near the site were recently scrapped by the National Capital Planning Commission, ending expectations that the development could directly leverage growth nearby. With a Metro station just around the corner and ample parking provided on the campus itself, it's entirely possible the future workers will commute to and from work without ever substantially interacting with the community.
Is the Reputation Exaggerated?
Another of the neighborhood's stumbling blocks is its high crime rate. While Peele asserted that she doesn't feel any less secure in Congress Heights than she did in Northwest, she also admitted that she makes an effort to be very careful when coming and going. Darrin Davis, too, parsed his words carefully when talking about the area's crime. "Yes, there's some crime, but with new residents moving in, they're demanding something be done about it," he said. "It's changing." Some of the longer term residents agree that the area has become considerably more peaceful. "The past few years, it's gotten quieter," said resident Linda Sweet. But almost offhandedly, she then added that four men had recently been shot on a nearby corner, and two of them died.
Trade Schools for THEARC? Tempting
For a family, Congress Heights is a mixed bag. It has a couple of standout kid-oriented features including THEARC, a $27 million arts facility for local children that was built in 2005; classes are taught by the staff from the Washington Ballet, Levine School of Music, and Corcoran Gallery of Art. Nearby is the Southeast Tennis and Learning Center, which has sports and media facilities.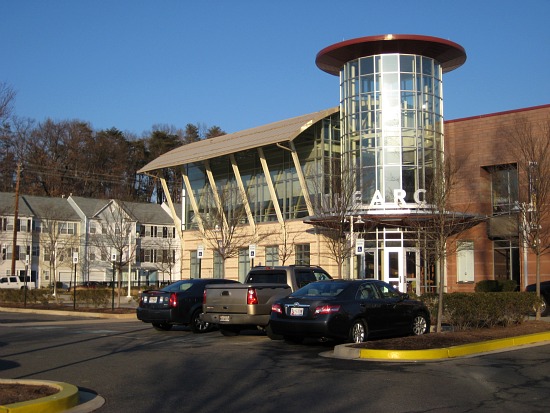 THEARC
The downside to these amenities is that the schools are some of the worst in the city, and the Ballou High School has developed a reputation for being dangerous.
Getting Around
Congress Heights is very close to I-295 and the Beltway; I-395 and the major highways leading into Northern Virginia aren't far away. In terms of public transportation, the neighborhood centers around the Congress Heights Metro station on the Green line; the Southern Avenue station, also on the Green line, is close by. The area is also covered by a variety of Metrobus lines, including the 92, 93, W2, W3, and W4.
The Bottom Line
Nikki Peele said that while the Post's announcement about the area's new hipness surprised her at first, she thinks she knows why they chose it. "I think they're talking about that type of excitement in a community on the verge of positive change," she said. "I really see it." Will 2011 be Congress Heights' year? In order for that to happen, the area would need to make quite a leap forward. But it's undeniable that slowly but surely, a transformation is happening. Amanda Abrams is a Washington, DC-based journalist who has written feature stories for The Washington Post, Christian Science Monitor, and Washington City Paper.
More Info on Congress Heights
Zip codes: 20032
Schools: Malcolm X Elementary School, Turner Elementary School at Green; John Hayden Johnson Middle School; Ballou High School
Congress Heights real estate data and profile from Redfin
Congress Heights rental listings from Craigslist
This article originally published at https://dc.urbanturf.com/articles/blog/congress_heights_gradually_rising/2869.
DC Real Estate Guides
Short guides to navigating the DC-area real estate market
We've collected all our helpful guides for buying, selling and renting in and around Washington, DC in one place. Start browsing below!
First-Timer Primers
Intro guides for first-time home buyers