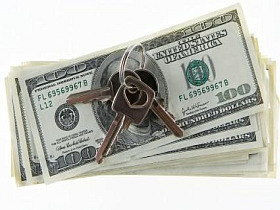 In this week's installment of Ask An Agent, a reader wonders if there is any way to reduce her condo fees that have gradually risen to be almost as much as her monthly mortgage payments. Coldwell Banker's Nate Guggenheim offers up some insight.
Question: Is there anything that you can do as a resident to force your condo board to lower condo fees? My monthly fees have doubled in five years, and are almost equal to my monthly mortgage payments, and that does not include special assessments. Any input would be greatly appreciated.
Answer: Unfortunately, you are in a difficult position, as it is very rare for condo fees to be reduced. In a past Ask an Agent column, I described how condominiums are essentially businesses that are operated by a building's inhabitants, usually with the guidance of a management company. It is the job of the management company to collect fees and disburse payments to vendors, utility companies, employees, etc. A management company will also guide the building in keeping up with maintenance - active and preventative - establishing and maintaining sufficient insurance and engaging in some level of bookkeeping. All that being said, it is the condo board and the condo residents that decide how lean or rich a building will run. Some condominiums are very active in building reserve funds as well as constantly maintaining all aspects of the building structurally, mechanically, and aesthetically. Other buildings aim to keep fees low and prefer to only raise fees or levy special assessments in the case of an emergency repair or a dire situation. A building with an operating perspective such as this may have lower fees when you buy/move in, but you might experience a serious jump or a large assessment to accommodate an unexpected expenditure to repair or replace a roof, elevator or major system.
There are other outside factors that contribute to fees increasing. The cost of services increase due to inflation and buildings are forced to pay the price. The cost of trash pick-up, labor, utilities and other necessary services will also go up over time. These are costs that are somewhat outside of the control of the board and the association, though it is always a good idea to shop around for different companies when available.
Over time, your ratio of condo fee to mortgage will absolutely increase. It is probably a good sign actually, as it is indicative of the fact that the cost of everything around you has increased (and we are to assume that your property value has as well), though your loan payment has remained static and you have started building equity (if you have an amortizing loan at a fixed rate).
There are a few things that you should do as a condo owner to make sure that your fees are reasonable and don't increase against your will. First, get involved. If you had to replace windows in your house, you would go to a few vendors and choose the vendor that best suits your needs. It is no different in a condo, except that there is a committee making the decisions. Get on the board. Go to the meetings. If you are paying a lot, find out why. Your eyes will be opened when you see where the fee dollars are really going. It will either be jarring as you discover that you are overpaying left and right for services you don't need, or it will be helpful to learn that the building will crumble if you don't pay for that re-pointing project that seems to be eating up the budget.
It is not bad to have a high fee if you are getting something for it. If you have a doorman, four elevator banks and an on-site engineer, you have to pay for these luxuries. If your building is replacing all the windows, the elevators, the stack pipes and plumbing, and the roof, you may be paying a lot but realize that you will essentially have a new building when the improvements are finished. The nature of owning real estate includes maintenance and it can be expensive. Get involved with your board and association to ensure that you are not being fleeced and you will be fine in the long run. DC has a lot of fairly young (50s, 60s, 70s, 80s) buildings that are reaching the point of needing major repair work, and it will show in the fee. Google some condos in older cities that are for sale (like NYC or Boston) and look into what they are paying for maintenance and I assure you that you will be happy that you live here.
In short, it is unlikely that you will be able to decrease your monthly fee (outside of the expiration of a special assessment), but it is paramount that you are aware of and happy with the services that you are paying for month in and month out. You will sleep better at night if you know where the money is actually going.
If you would like to submit a question for Ask An Agent, send an email to editor@urbanturf.com.
This article originally published at https://dc.urbanturf.com/articles/blog/ask_an_agent_is_there_any_way_to_reduce_my_condo_fees/1454.
DC Real Estate Guides
Short guides to navigating the DC-area real estate market
We've collected all our helpful guides for buying, selling and renting in and around Washington, DC in one place. Visit guides.urbanturf.com or start browsing below!
First-Timer Primers
Intro guides for first-time home buyers