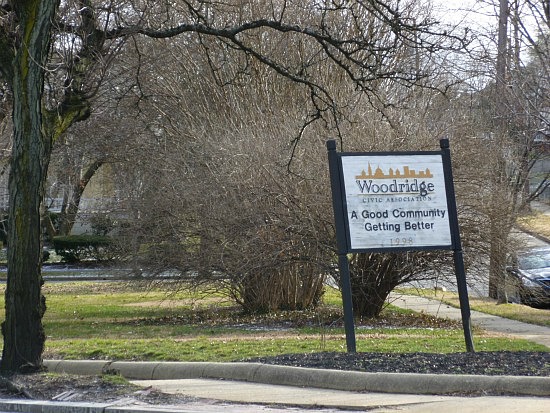 Woodridge's reputation as a neighborhood full of large, rambling houses and vacant commercial lots is fairly well-known. However, with Rhode Island Avenue NE in the city's Great Streets plan, Woodridge has a manifest destiny, brimming-with-potential feeling; it's not yet clear what the commercial corridor of the neighborhood will look like in 10 years, but it will look different. And the residents are invested in making it happen.
Move For the House, Stay for the Potential
Woodridge is roughly bounded by Eastern Avenue to the east, Michigan Avenue to the north, South Dakota Avenue and 18th Street to the west, and Bladensburg Road to the south. It lies east of Brookland and west of the Maryland border, and the National Arboretum provides some woodsiness to the southwest. Until recently, the neighborhood was largely filled with middle-class African American residents who are entering retirement; now, a steady stream of young, largely white and coupled up professionals are buying homes in the area.
Stephanie Liotta Atkinson and her partner Kim Atkinson are two of several residents UrbanTurf spoke with who found out about the area because of a particular house.
Quickly outgrowing a one-bedroom condo in Dupont Circle, Liotta and Atkinson plugged in their ideal price, size and location into an online housing search engine two years ago, and out popped a renovated, rambling bungalow with a large yard and several bedrooms in Woodridge. "I did not know it even existed," Atkinson said of the neighborhood.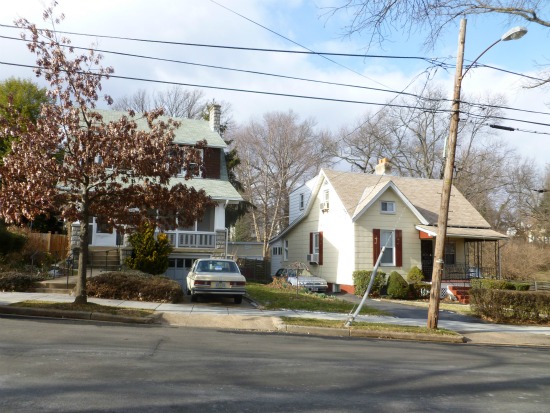 Typical housing stock
After learning that Rhode Island Avenue NE was on the docket for a streetcar as well as on the Great Streets agenda, they felt optimistic about the decision to buy a home there.
Kit Houses and Six-Bedroom Bungalows
Woodridge is full of large, detached, family-sized homes on large lots that, compared to the rest of DC, are very reasonably priced. Many were built in the 1920's and 30's, and the stock is diverse: bungalows, craftsmans, colonials, ranchers and Sears kit homes can be found mixed in together. Right now, there are 22 homes on the market, ranging in price from $143,000 to $453,000, local real estate agent Kymber Lovett-Menkiti told us. Some of the eclectic homes need work and have been attracting renovators and flippers.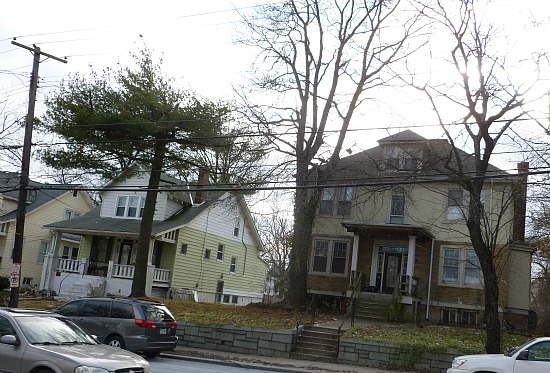 Houses on South Dakota Avenue
Michael Kiefer moved into the neighborhood in 2004, when he found a home with a large lot that would allow him to raise honey bees and create a garden. "I stumbled across an estate sale property that was a little rough around the edges and needed a complete renovation," Kiefer said. "Everything had to go."
Vacancies Equal Potential and an Organized Group of Friends
Right now, a walk down Rhode Island Avenue between 18th Street and Eastern Avenue in Woodridge reveals a number of vacant retail spaces sandwiched between liquor stores, making for an urban tumbleweed-y vibe. Because the avenue is a commuter route, the high-speed traffic doesn't add any coziness. The character (or lack therof) of the boulevard has gotten the attention of several organized and passionate Woodridge residents.
The activism found a forum on the Rhode Island Insider blog, which attracted readers who saw the potential of the neighborhood and were anxious to see it realized sooner rather than later. Commenters kept chiming in to ask when things would change, said Atkinson, and eventually they decided to meet in person. "There was no concentrated voice of neighbors saying 'this needs to happen', so we started Friends of Rhode Island Avenue (FoRIA)," remembers Atkinson.
Sara Thayer, who moved here with her husband a couple years ago, immediately noticed the buzz. "I felt I stumbled upon a community that was experiencing a unique intersection of timing and development, and I wanted to be a part of it," Thayer told UrbanTurf. "I like that there is a lot of passion from older and newer residents alike about the fate of Woodridge, Rhode Island Avenue and Ward 5 in general."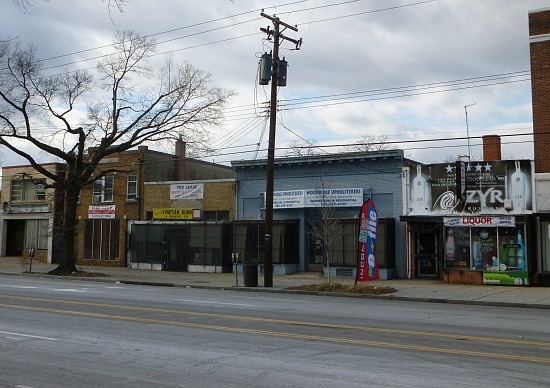 Retail: vacancies abound
FoRIA is admirably action-driven; after a recent neighborhood brainstorming session, organizers recruited individuals to do things like create a spreadsheet and map of vacant stores and clean up the street. And change is on the horizon.
A chocolate shop and bakery is set to open early in the summer, right next to a soap store, and ANC 5A Commissioner Corey Arnez Griffin has been having conversations with retailers around the city to convince them to set up shop on the avenue. However, as a long-time resident and a proponent of development, Griffin is ever-conscious of the disparate desires of the diverse community.
"As we move through this transition, we want to make sure that it's inclusive. We want to make certain that the long-term residents are heard and have a place at the table," he told UrbanTurf. "The things we agree to will have to be universal, like a dry cleaner or perhaps a movie theater," instead of bars and clubs that might bring the wrong kind of energy to the quiet neighborhood.
Griffin acknowledges a tension between older residents and the newer wave. While many people want some kind of development, from the older group, he says, "there is a fear a loss, a fear of attacks on [their] culture." Atkinson is active about mitigating the tension; she reaches out to older residents and the last FoRIA meeting was well represented by both generations of residents.
Griffin is also trying to manage the older retailers; Wah Mee, a Chinese restuarant on Rhode Island Ave barely south of Woodridge, has been open for 50 years. "I found that fascinating!" said Griffin. "That's such a story. Those of us who want change, how do we keep them at the table?"
Rita's, one of few businesses on the strip
Now, with a serious lack of retail options aside from the rare bright spot, like brewery DC Brau, residents travel to Brookland and into the city for entertainment. Woodridge is also a food desert, so residents can visit Yes! Organic in Brookland or drive out to Maryland or into DC. Atkinson frequents the Wegman's in Landover, MD, which is a 15 minute drive from her house.
Gay Marriage and a Disgraced Council Member
Politics comes into play in a few interesting ways in Woodridge.
For one, it is attracting a demographic for whom living in DC makes a crucial difference.
"Kim and I wanted to stay here because we wanted the benefits of marriage," Atkinson told us. "We could move to Maryland, but it was important for us to be in a place where they actually confer the right to marry." Atkinson has a few other friends in the same category: gay couples who need space to start a family and feel more embraced by DC than Maryland or Virginia, where gay marriage is not yet legal.
Secondly, Ward 5 has been in the news for an unfortunate reason recently. As has been reported, former council member Harry Thomas Jr. resigned in disgrace recently when evidence of embezzlement came to light. The open seat means that the city's attention perked up regarding the neighborhood. Vincent Orange and Kwame Brown had community meetings after the resignation, and both mentioned Rhode Island Ave development.
The several candidates up for the spot must now appeal to the community. "The candidate who is successful [in Ward 5] is thinking about how to manage development, to ensure that the community is a part of the process," said Griffin.
Practical Matters: Crime and School
A quick look at the DC crime map shows a smattering of car break-ins and a lack of violent crime or more aggressive robberies in Woodridge, but that is not to say that they do not occur. As far as personal experiences, Atkinson says she feels safer now than she did when she lived in Dupont Circle, when her condo was burglarized and she had her bicycle stolen.
As for schools, there are several parochial schools nearby and Friendship Public Charter School, a highly rated K-8 school, is in the neighborhood. While some nanny-shares and family day cares exist, the young professionals largely don't feel comfortable with the public school options, aside from Friendship PCS. Despite all those folks moving in with babies, or with dreams of having children, there is an overall sense of 'I'll figure out that school part later.'
"I'm 100 percent certain there will be some difficult decisions in my future when it comes to education and care," said Thayer.
The Bottom Line
Woodridge is full of large homes and a community of pioneering residents who won't stop making noise until they can get a good, hot meal, a decent cappuccino and a yoga studio on Rhode Island Avenue. For those willing to wait for action while living in a beautiful house, Woodridge seems like a good, albeit long-term, bet.
This article originally published at https://dc.urbanturf.com/articles/blog/woodridge_big_houses_and_potential/5123.
DC Real Estate Guides
Short guides to navigating the DC-area real estate market
We've collected all our helpful guides for buying, selling and renting in and around Washington, DC in one place. Start browsing below!
First-Timer Primers
Intro guides for first-time home buyers