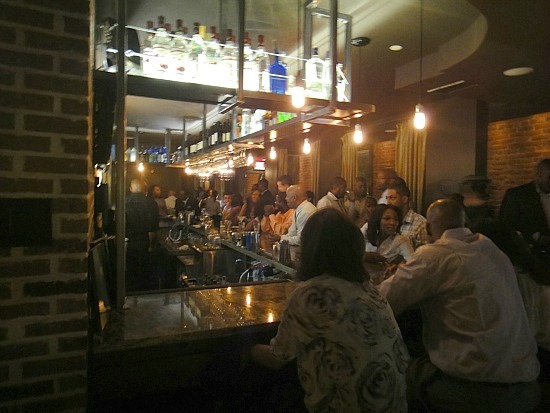 The bar at Lost Society in the U Street Corridor
When the word "corridor" is used to identify a DC neighborhood these days, it usually signifies that it is a new area by city standards.
Such is the case with the U Street Corridor, a stretch of the storied avenue in DC's northwest quadrant that received its moniker right around the time that people were worrying about Y2K. Like the H Street Corridor, the neighborhood's christening coincided with a blueprint for a slew of residential projects and a retail makeover that would change the face of the area.
Despite the transformation that has already occurred, the area remains one in transition. Several projects are planned -- both on U Street itself, as well as on the surrounding blocks -- that could have yet another major impact on the neighborhood's reputation.

U Street between 12th and 13th. Click to enlarge.
Up, Down and Now Back Up
The boundaries of the U Street Corridor are a frequent topic of debate, as the area encroaches on Columbia Heights, Logan Circle, Adams Morgan and Dupont Circle, depending on the direction in which you go. For the purpose of this profile, the neighborhood runs along U Street between 17th and 9th Streets, with a northern border of W Street and a southern boundary of T Street.
At the end of the 19th century, U Street was becoming a main shopping district for DC's black population, and it eventually evolved into a center for arts and culture that rivaled the scene at the time in Harlem. After the 1968 riots, however, it declined tremendously, and crime, drugs and prostitution plagued the area for much of the late 20th century.
But thanks to a few courageous businesses that stuck it out, most notably Ben's Chili Bowl, which still serves half-smokes at its original location on U Street, the area began to re-define itself in the late 1990s. Over the last decade, the street's nightlife options have steadily increased, and these days it's one of the city's most popular going-out destinations. Music lovers of all types can be seen at the 9:30 Club, the Velvet Lounge, Bohemian Caverns or U Street Music Hall; foodies have choices ranging from the Ethiopian-themed Dukem to Lost Society, a recently-opened steakhouse; and shoppers have options including furniture store Good Wood and the vintage clothing boutique Dr. K Vintage.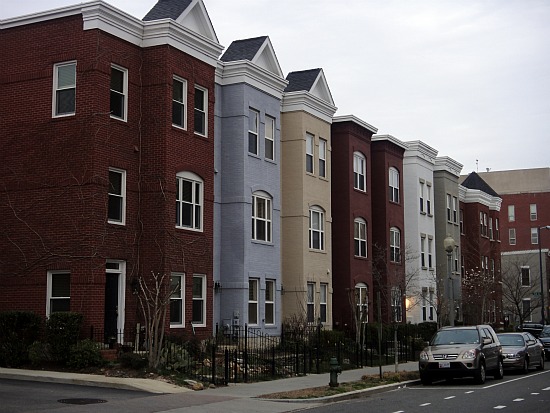 Harrison Square
The Residential Boom and Its Effect
Comparisons can be made between Columbia Heights and the U Street Corridor in terms of population shift over the last two decades. Twenty years ago, both neighborhoods were largely Latino and black, but now, like its neighbor to the north, the U Street Corridor is a popular settling ground for a diverse mix of young professionals.
"Around 2000, people who were priced out of Dupont and Logan started looking for more affordable options close by," James Braeu, a real estate agent and long-time neighborhood resident, said. "With the convenience of the U Street Metro and the development that occurred between 2000 and 2005, the neighborhood quickly became a popular place to be."
There are a few apartment and condo buildings on U Street itself, but most of the residential options lie off the main drag. Condo projects built over the past several years like Moderno and The Floridian sit to the south and east, respectively, and Harrison Square, one of the first (new construction) residential developments in the area is located just to the north. T Street, to the south, is lined with Victorian row houses that sell for $650,000 on up; there are other row houses on V, 13th, and 11th Streets that are slightly cheaper.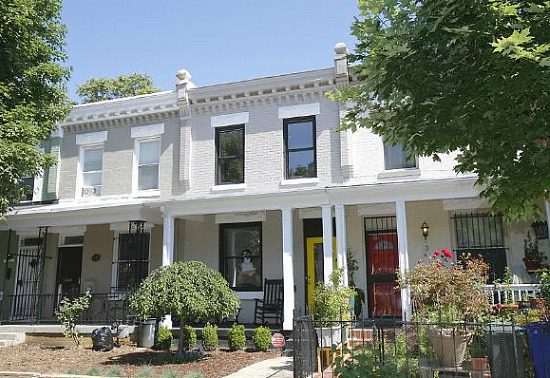 Row houses on V Street
According to Long & Foster's Jen Angotti, one-bedroom condos fetch between $300,000 and $370,000, and two-bedrooms cost anywhere from $400,000 up to $800,000, depending on location, size, and amenities. That's not particularly cheap, but Angotti -- who bought her Vermont Avenue condo several years ago and has already seen it rise in value -- says that the variety of things to do and the fact that the neighborhood has its own Metro station (U Street on the Green and Yellow Lines) are big selling factors for home buyers.
That's not just real estate spin. Just about all of the residents UrbanTurf spoke with gushed about the abundance of great establishments in the neighborhood and ease of getting around.
"You get spoiled," said Greg Carter, a 42-year old chief technology officer who's lived in a V Street condo with his wife for five years. Carter said that when he and his wife go out these days, a six-block trek is a pretty serious commitment, since there is so much within one to four blocks.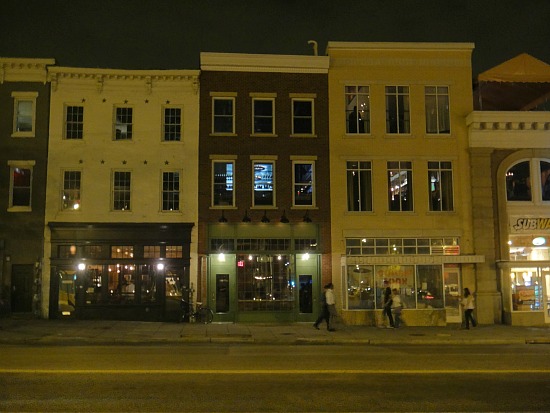 The exterior of Marvin and Blackbyrd Warehouse
Nine Stories
The intersection of 14th and U Street is a symbol of the area's transformation, where restaurants and bars like Marvin, Gibson, and Blackbyrd Warehouse have become top destinations for the city's night crawlers. But enterprising entrepreneurs have also moved east, where rents are cheaper. The area close to 9th Street is now studded with bars like Dodge City, Dickson, a wine bar that opened last summer, and American Ice Company, a barbeque joint near 9th and V Street.
But the face of the neighborhood could change more in the coming years. Local developer JBG Companies has plans for a nine-story project on the 1300 block of U Street that would include a LEED-Silver certified 250-room luxury hotel (plans were put on hold for several years but seem to be back on) and a mixed-use development at the southwest corner of 14th and U Street with 267 apartment units and retail space, which is set to break ground later this year. JBG also owns properties along Florida Avenue north of U Street that it reportedly plans to turn into residences, and the firm recently purchased three vacant parcels from WMATA that lie just east of 9th Street.
Meanwhile, several scattered residential projects by other developers are in the works, including a nine-story, 96-unit apartment building at 15th and V from Jair Lynch, and two smaller condo buildings farther east along V Street.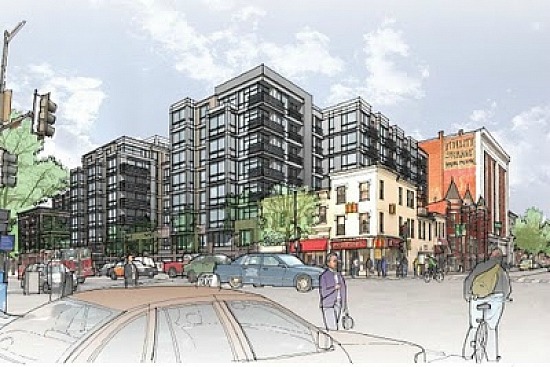 Rendering of planned JBG development at 14th and U Street
Some Things Don't Change
With all the change on the horizon, U Street maintains somewhat of a mom-and-pop retail atmosphere and keeps a pretty low profile—literally. Only a few buildings rise higher than three stories, and most of the business owners have renovated existing row houses or storefronts rather than building from scratch. So tall buildings that stretch almost an entire block will mark a departure from the current landscape.
Another issue in the neighborhood that has improved, but still exists, is crime. While it is no longer an aspect that defines the area, some residents that UrbanTurf spoke with said that they have been victims of burglaries and assaults. Greg Carter, the technology officer, said his condo had been broken into twice, once while he and his wife were asleep. And Sammy A., who lives in a row house on 11th Street south of U Street, was punched and almost robbed while walking home one night, and said that there have been over a dozen similar incidents on his block recently.
But others shrugged off safety issues as just a part of city life, and a few pointed out that the worst-sounding crimes -- like drive-by shootings -- are mostly gang-related incidents.
The Bottom Line
The U Street Corridor boasts more than its fair share of interesting places to hang out, and appeals to a mix of DC residents in a way that few of the city's other neighborhoods do. The projects slated over the next couple of years will bring changes to the area, and many may be positive, but it would be a shame if they brought down the area's dynamism.
Amanda Abrams is a Washington, DC-based journalist who has written feature stories for The Washington Post, Christian Science Monitor, and Washington City Paper.
Zip Code: 20009, 20001
Schools: Garrison Elementary School, Shaw Middle School at Garnet-Patterson, Cardozo High School
U Street Corridor real estate data from Redfin
U Street Corridor rental data from Craigslist
Real Estate Agents Serving U Street Corridor
The following real estate agents are active in U Street Corridor. Call or email them to get in touch.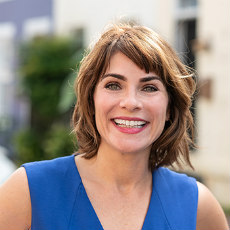 Jen Angotti
Compass
Phone: 202.285.4238
Website: View website
Listings: View listings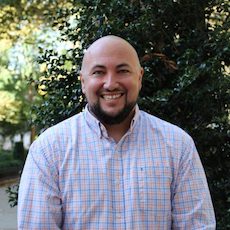 John C. Marcario
Houwzer
Phone: 703-244-2075
Website: View website
Listings: View listings

This article originally published at https://dc.urbanturf.com/articles/blog/u_street_corridor_the_difference_a_decade_makes/4085.
DC Real Estate Guides
Short guides to navigating the DC-area real estate market
We've collected all our helpful guides for buying, selling and renting in and around Washington, DC in one place. Visit guides.urbanturf.com or start browsing below!
First-Timer Primers
Intro guides for first-time home buyers