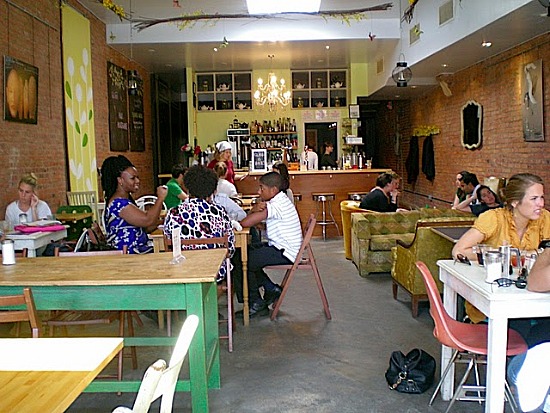 Inside Domku
A lot has happened to Petworth in the last two years. Ever since the neighborhood to the north of Columbia Heights was dubbed "Notyetworth" by the Washington City Paper in 2008, it has attracted bargain-hunting 20 and 30-somethings like a magnet. Now, with a healthy stock of reasonably-priced homes, ongoing development near the Metro, and the resurgence of Georgia Avenue, which is slated to get a streetcar line and some buzz-worthy restaurants in the coming years, it is not a stretch to say that Petworth almost has cachet. "For years, we appreciated Petworth's proximity to other vibrant neighborhoods," Dan Silverman, who writes the Prince of Petworth blog, said of himself and his neighbors. "Now we can anticipate our neighborhood getting a vibrancy of its own."
Working-Class Roots
Petworth is one of the largest neighborhoods in DC and home to about 20,000 District residents. Like many neighborhoods, its borders are a regular topic of debate. For this profile, the neighborhood borders are roughly Georgia and Arkansas Avenues to the west, Kennedy Street and Missouri Avenue to the north, North Capitol Street and Rock Creek Church Road to the east, and Rock Creek Church Road and Spring Road to the south.
Petworth originated as the site of two country estates in the 19th century, which were incorporated into the District in the 1880s. In the 1920s and 30s, developers began building brick townhomes, which were largely populated by working-class Irish, Polish, and Jewish immigrants. In the 1950s, the population shifted, and more African-American families moved into the neighborhood, and the area stayed predominantly black through the latest census report in 2000. When the 2010 census data is released, residents predict it will show that the area is now about 70 percent African-American, 15 percent Hispanic, and 15 percent white.
Fixer-Uppers and "Condo-Homes"
The housing stock for sale in Petworth consists largely of townhouses, row houses, and single-family homes in various conditions. The fact that many have been occupied for generations is what attracted buyers like Ross Margulies to the neighborhood.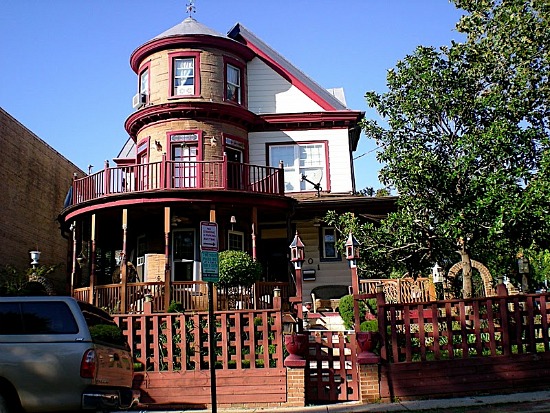 Unique home in Petworth
"The old-timers appreciate that the new people aren't looking to come in and change things," Ross Margulies, who purchased a row house two years ago, said. Melinda Coolidge who bought a home in Petworth in 2007 echoed Margulies' sentiment. "When we moved in we were the second home to change hands on the block in almost 20 years," she told UrbanTurf. "Our analysis was that it would be getting better, faster than other areas nearby." "There are two distinct types of properties in Petworth," says Nate Guggenheim, a realtor with Coldwell Banker. "There are some that are older and in need of repair, and some that have been completely renovated. I call the totally renovated homes 'condo-houses.' That is, houses that are nice and affordable for first-time buyers." The houses in the area are so attractive and affordable that real estate agents say condo sales have little traction in Petworth. "There are condos, but they're not as popular as single-family homes," says Dina Paxenos, an agent with Long & Foster who's also been a Petworth resident for three years. "The thinking is that if you're going to move to Petworth, you can step things up and buy a house."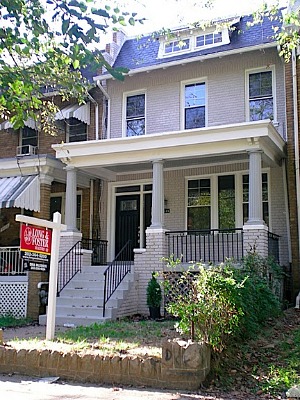 Renovated home in Petworth
About 80 homes are currently on the market, with an average price of $349,000. A three-bedroom, 1.5-bath home in need of work is listed for $335,000, while a renovated three-bedroom, three-bath home with a finished basement has an asking price of $549,000. Nearly 30 condos are currently available, ranging in price from about $120,000 to $359,000. Monthly rentals start at about $900 for a one-bedroom, and can go up to about $3,000 for a two-bedroom apartment in one of the neighborhood's newer buildings. There are several mixed-income condos and apartment buildings in the neighborhood, the bulk of which are located within a few blocks of the Petworth/Georgia Avenue Metro station. Park Place, a 155-unit apartment building located just above the Metro, is a $40 million mixed-use development with private rooftop terraces and a fitness center. Georgia Commons, a five-story mixed-use building with a medical clinic on the first floor, opened in July. And Taylor Flats, which also opened this summer, is a condo conversion with one- and two-bedroom units that start at $199,000.
A Slow But Steady Build
"A few years ago, if you lived in Petworth and you wanted to do anything, you left," Dan Silverman told UrbanTurf. "There was really very little in terms of nightlife or dining. But now it's slowly, slowly happening." Silverman, who bought a bungalow in the neighborhood in 2003, pointed to the arrival of Qualia Coffee and a Yes! Organic Market on Georgia Avenue, and the development happening above the Metro station. "It's a slow build," he said.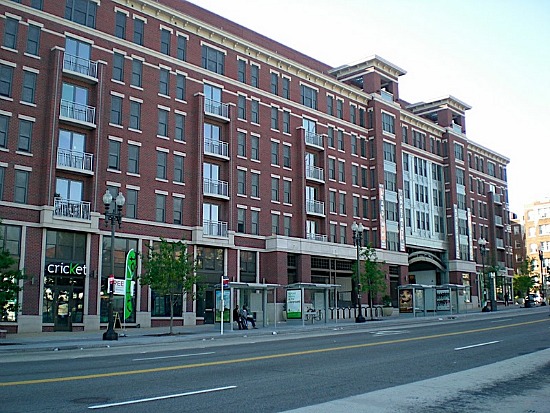 Park Place Apartments
While dining options have been steadily moving in along Georgia Avenue, residents are lamenting the loss of The Hitching Post (the "Cheers of Petworth"), which was recently put on the market after having served up huge portions for over 40 years. Fortunately, Domku, a Scandanavian restaurant on Upshur Street is now becoming the new neighborhood institution. On any given afternoon, you'll find a mix of patrons sampling perogies and borscht, while others hunch over their laptops. It has become the official meeting place for Green Line Professionals, a group of work-from-homers who meet up monthly. The really big restaurant news for Petworth is twofold: Gillian Clark, the proprietor of the now-defunct Colorado Kitchen, is slated to open a new restaurant near the Metro in March 2011. And construction is ongoing for Billy Simpson's, a new restaurant on Georgia Avenue being developed by the Hilton brothers who also own Marvin on 14th Street.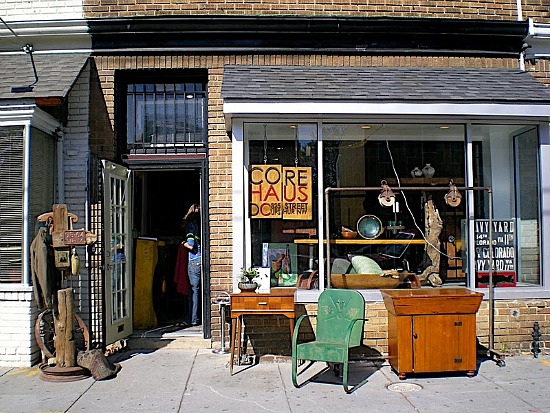 Core Haus
The G-Word
As with any changing neighborhood, the "g-word" is a subject that both new and established residents get touchy about. But gentrification seems to be lifting all boats in Petworth. "The homes that have been selling on my block were mostly sitting vacant," Melinda Coolidge said. "We're filling in empty space, not pushing people out." Dan Silverman said that the amenities that new residents are looking for are very much in line with what a resident who has been living in the neighborhood for 30 years wants. James Kearns, who sells his reclaimed sculptures and antique furniture at Core Haus on Upshur Street, said that he originally went looking for a studio in the city, and ended up with his current retail space because it was what he could afford. "The community is receptive," he said, after selling a major piece on a recent Sunday afternoon. "Miss Pixies [in Logan Circle] can sell the same table for 30 percent more than what I'm offering for it, but I'm glad I'm here."
Hidden Green Spaces
Sherman and Grant Circle break up the neighborhood grid, and the eastern edge of Petworth is bordered by the expansive Rock Creek Cemetery. Petworth is also close to the Soldier's Home and Lincoln's Cottage, the hillside manse where President Lincoln spent his summers in an attempt to escape the city's heat.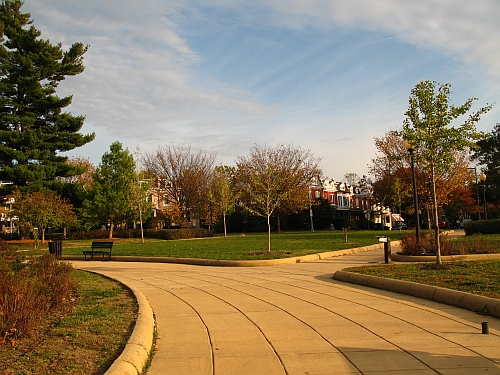 Grant Circle by
Roshani Kothari
There is an unofficial dog park at Clark Elementary School, which is a hub for many pet owners, and it was at the hands of a few local residents that Petworth got its own Farmer's Market this summer. The market is open Fridays from 3pm to 7pm at 9th Street between Georgia Avenue and Upshur Street.
Schools Remain An Issue
Young families are drawn to the single-family homes in Petworth, but the schools are still a major issue for a lot of parents. The word "charter" is most often used when discussing education options, and Petworth is close to one of the better charter schools in the city. The award-winning E.L. Haines Public Charter School opened up on Georgia Avenue in 2004, and now serves about 600 students (and is in the process of expanding to K-12 grade). There are a mix of private, religious, and public schools dotted throughout the neighborhood, including Holy Redeemer Catholic School (PK-8), Cornerstone Mount Carmel Acadamy (K-8), MacFarland Middle School, and Theodore Roosevelt High School.
Crime Is Not To Be Overlooked
Petworth has had a hard time shaking its reputation as a crime-ridden section of town, particularly given the events of the last month. Between September 19th and October 19th, there were a number of shootings in the neighborhood. While many residents note that instances of violent crime are largely limited to turf battles between different area crews, which, while unfortunate, don't largely effect their day-to-day lives, it is hard for those who live on the blocks where shootings occur to quickly dismiss them. In a post on his blog on September 19th, Silverman wrote: Unfortunately it is easy to overlook these [shootings] because they weren't widely reported, but let's not pretend that they didn't happen. Because the people that live on these blocks can't pretend it didn't happen. Records show that violent crime rates are up slightly this year over last, but residents say that several of the neighborhood's active listservs are quick to respond to any instance of crime.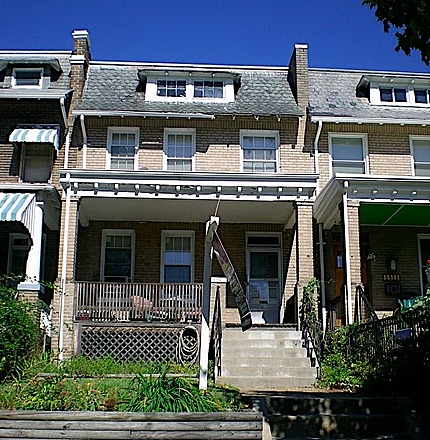 Home For Sale in Petworth
Getting Around
There are eight Metrobus lines serving Petworth, as well as the Metro's Georgia Avenue-Petworth station on the Yellow and Green Lines. The Metro station is at the southern end of the neighborhood, which means that it is at least a 15-minute walk for many residents. There is ample parking throughout the neighborhood, and many residents have cars. Georgia Avenue is also a part of the Great Streets program, and very likely will be a recipient of the second stage of the street car system (though this would be a few years off).
Is It For You?
Petworth is no longer considered a runner-up or third place alternative for homebuyers that have been priced out of DC's more centrally located neighborhoods; rather it is now at the top of many buyer's list. Its growing commercial corridor, engaged community, and Metro-accessibility have made "Notyetworth" seem like a long forgotten moniker. Janelle Nanos is a Washington, DC-based journalist. Her work has appeared in The Washington Post, The New York Times, Slate and New York magazine among other publications.
Real Estate Agents Serving Petworth
The following real estate agents are active in Petworth. Call or email them to get in touch.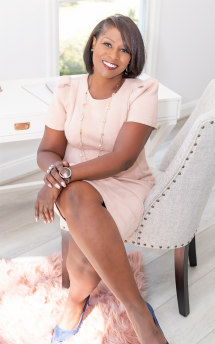 Traci Johnson
Compass
Phone: 703.239.3082
Website: View website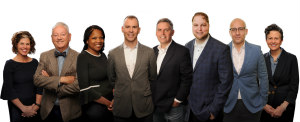 Joel Nelson Group
KW Capital Properties
Phone: 202-243-7707
Website: View website
Listings: View listings

More Stuff about Petworth
This article originally published at https://dc.urbanturf.com/articles/blog/petworth_getting_a_vibrancy_of_its_own/2592.
DC Real Estate Guides
Short guides to navigating the DC-area real estate market
We've collected all our helpful guides for buying, selling and renting in and around Washington, DC in one place. Visit guides.urbanturf.com or start browsing below!
First-Timer Primers
Intro guides for first-time home buyers