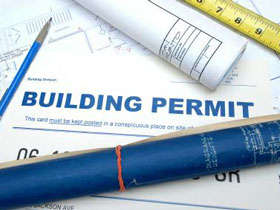 UrbanTurf is running a four-week series that examines the questions that homeowners most frequently ask of the city's Department of Consumer and Regulatory Affairs (DCRA).
With the help of DCRA's Matt Orlins, UrbanTurf pinpointed the 4-5 questions that regularly hit the agency's inbox. In the last two weeks, we looked at the instances in which homeowners need to get a postcard permit in order to complete small projects and when a homeowner who is doing renovations or an addition needs to get a surveyor's plat.
This week, we are running a brief article that outlines the resources that homeowners can access to help them through what can be a complicated permitting process.
"The DCRA's Homeowner's Center offers one-on-one assistance and helps simplify the permitting process," Orlins explained. "The Homeowner's Center is available to any owner of a single-family home, who uses the home as their primary dwelling. The Center can issue building permits for home improvement projects like decks, fences, interior renovations and repairs, and window replacement, and offers same-day issuance on virtually all permits."
Below are a rundown of a few other online resources to help those that are embarking on a renovation project navigate the process:
This article originally published at https://dc.urbanturf.com/articles/blog/ask_dcra_i_am_renovating_and_need_help_with_the_permitting_process/8895