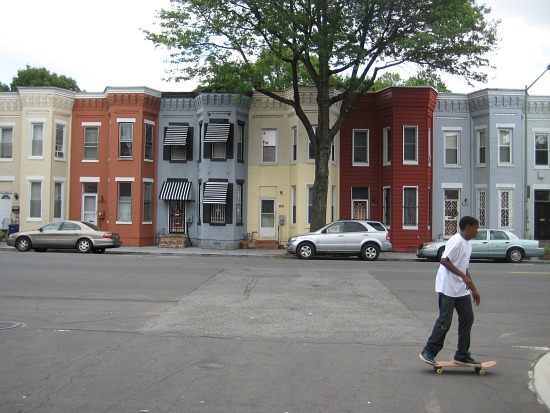 Skateboarder in Shaw
While many of DC's communities have taken off in the past few years, attracting hordes of new residents and developing commercial areas to serve them, the Northwest neighborhood of Shaw has been slower to grow.
Shaw's Historical Significance
Shaw is roughly bounded by U Street and Florida Avenue to the north (although Howard University is considered part of the neighborhood), First Street to the east, Massachusetts and New York avenues to the south, and 11th (or 10th) Street to the west, depending on who you ask. (Shaw's borders have been a long-standing topic of debate, as evidenced by this post on DCist from 2008.)
Initially settled by freed slaves, the community has a long history, and it has been home to many prominent African Americans over the years, including Duke Ellington and generations of Howard University professors. After the 1968 riots, though, the area suffered from drug-related violence and neglect. Nonetheless, Shaw, like U Street, still carries a symbolic significance for many of the city's African Americans, despite a changing demographic. "I just hope it stays a little bit African American," said one resident, a retired teacher, referring to the gradual growth and changes he's been seeing outside his window over the past few years. He bought his four-story brownstone in 1976, back when the streets were loud and unsafe.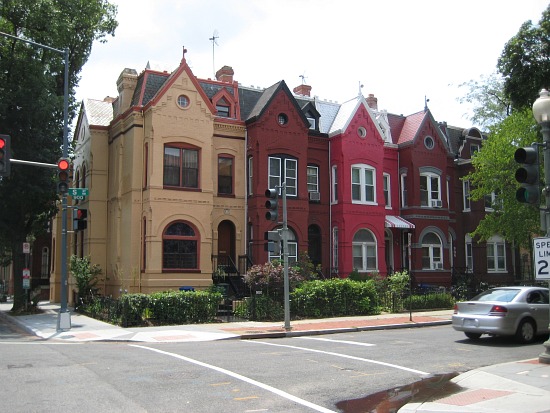 Victorian row houses in Shaw
Prices Higher Than You Might Imagine
While Shaw is not changing in the same way as Logan Circle or Columbia Heights, the neighborhood is evolving. Over the last decade, newcomers have moved in to the area's statuesque Victorians, smaller federal-style row houses, and boutique condo buildings, transforming blocks formerly characterized by abandoned houses. According to Gerard DiRuggiero of UrbanLand Company, a three-bedroom row house sells for an average of $650,000, and can go as high as $800,000, though an intrepid buyer might find a smaller, simpler home for $450,000. Condos are similarly expensive; a new two-bedroom unit might sell for around $500,000. While there is some grumbling on the part of longtime residents about the general shifts occurring in the area, new residents say they've felt very welcomed by their immediate neighbors. "People have been very nice," said Sal Misuraca, a science teacher who moved into his wife's row house when they got married. "It's mostly middle class people who care about their homes." Luke Leyh, who bought a condo with his wife two years ago, agreed. "I can't say enough good things about the neighborhood," he raved. "I definitely don't feel unwanted—it feels like a real vibrant place." But while residents tend to bond at the block level, there isn't necessarily a sense of unity throughout the area. No single citizens' association brings all of the residents together; instead, there are several that correspond either to particular areas within Shaw or specific political leanings.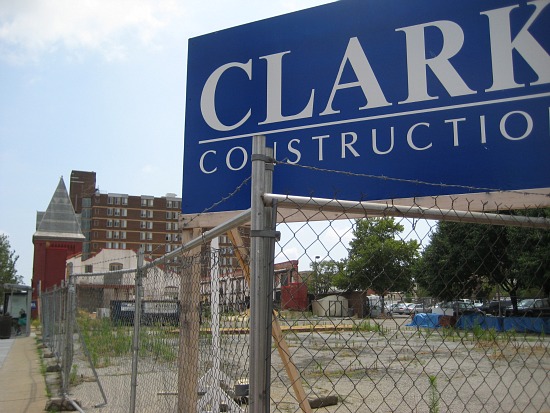 The site of the O Street Market.
The Development Question
The lack of development in Shaw has as much to do with its landscape as it does with a desire among residents to keep it the way it is. Unlike Columbia Heights, for example, the area doesn't have huge tracts of developable land and much of it is covered by a historic district that limits building options, Alex Padro, president of Shaw Main Streets and an ANC commissioner for the area, said. What doesn't get mentioned but could also be a disincentive to development is the cluster of public housing at the neighborhood's core, and the gang activity that occurs in its vicinity. Perception may be worse than reality, though: homeowners say they don't feel unsafe, and crime stats from the Metropolitan Police Department show about the same amount of violent crime occurs in central Shaw as in a comparable area in Dupont Circle. Back in 2008, the neighborhood seemed perched on the edge of change, about to host several major development projects that promised to transform the heart of the neighborhood. But that was before the economic crisis hit and credit dried up, resulting in the death of much of the planned development.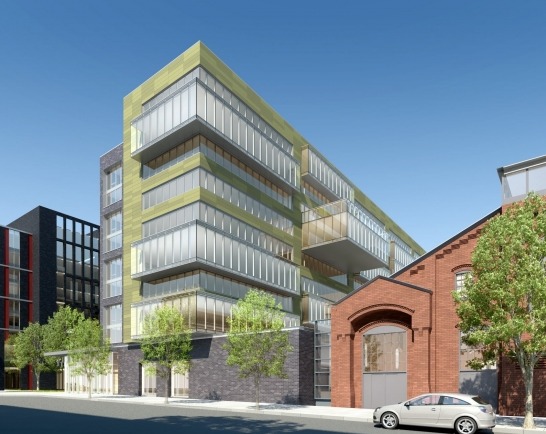 Rendering of CityMarket at O
Still, there are a number of projects on the boards. The biggest is the redevelopment of the O Street Market, a once-busy shopping area that's currently home to a large parking lot, an older Giant grocery store, and a vast fenced-off area. The two-block project, CityMarket at O, is slated to include a wholly renovated supermarket, underground parking, hundreds of residential units, a hotel, and space for ground-floor retail. Plans have been in the works for years, but the latest word is that construction will begin in August. Progression Place, a large mixed-use project that will include more than 200 apartment units, is already going up above the Shaw Metro station. And the Howard Theater, which has long sat vacant, is finally being renovated, with a target completion date of later this year. According to Shaw watchers, those projects could give the area some of the momentum it needs to move forward.
Convenience, Art Galleries and New Restaurants
The two Metro stations -- the Shaw-Howard University stop and the Mount Vernon Square/7th Street-Convention Center stop, both on the Yellow and Green lines -- and several bus lines running through it make Shaw a very well-located neighborhood.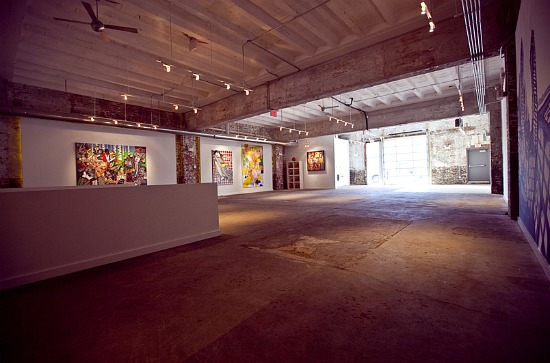 Inside the Long View Gallery. Courtesy of the
Long View Gallery
.
While the area's commercial offerings are fairly limited compared to its neighbors, 9th Street has become home to number of art galleries and event spaces like Long View Gallery, Lamont Bishop Gallery and Lost & Found. A new restaurant from the folks behind Corduroy is coming to 1124 9th Street, and Shaw's Tavern is could open soon on Florida Avenue. These offerings will add to places like 1905 Restaurant and Azi's coffee shop, a popular place for a cappuccino and a croissant.
The Bottom Line
Calling Shaw "a work in progress" is more than a little condescending. After all, the community has over a century's worth of rich history. But in a city where some neighborhoods have transformed in less than a decade, Shaw's very gradual pace of growth can draw criticism. Can a still-hot housing market and seemingly endless demand for old row houses create a market for potential developers and retailers in Shaw? That remains to be seen. Amanda Abrams is a Washington, DC-based journalist who has written feature stories for The Washington Post, Christian Science Monitor, and Washington City Paper.
Zip Code: 20001
Schools: Thomson Elementary School, Cleveland Elementary School, and Walker-Jones Education Campus (elementary and middle school); Francis-Stevens Education Campus (middle school) and Shaw Middle School at Garnet-Patterson; Cardozo High School and Dunbar High School
Shaw real estate data from Redfin
Shaw rental data from Craigslist
This article originally published at https://dc.urbanturf.com/articles/blog/shaw_the_dukes_former_stomping_ground/3736.
DC Real Estate Guides
Short guides to navigating the DC-area real estate market
We've collected all our helpful guides for buying, selling and renting in and around Washington, DC in one place. Start browsing below!
First-Timer Primers
Intro guides for first-time home buyers