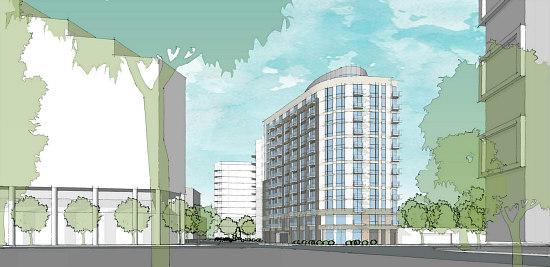 4824 Edgemoor Lane
Downtown Bethesda
4824 Edgemoor Lane
Acumen Companies is looking to put a 12-story, 77-unit condo building on the 0.18-acre site. The building will also have 38 bicycle spaces on the ground floor and 62 vehicular spaces in an automated garage with two turntables; 15% of the condos will be MPDUs.
What?
Project type: Condos
No. of units: 70
Types of units: One- and two-bedroom condominiums
Website: www.bonstra.com
Architect: Bonstra|Haresign Architects
Last updated: May 23rd, 2022
Where?
Address: 4824 Edgemoor Lane
Bethesda, MD 20814