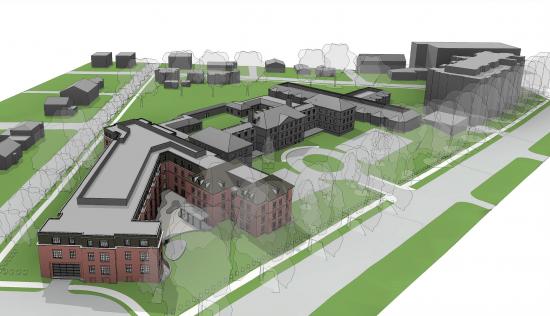 Lisner-Louise Dickson-Hurt Home Senior Housing
Friendship Heights
Lisner-Louise Dickson-Hurt Home Senior Housing
A map amendment application has been filed with DC's Zoning Commission to upzone this property, enabling a senior apartment development on the 5.4-acre site. The proposed addition is expected to be four stories tall and deliver affordable one-bedrooms. Urban Atlantic is the developer.
What?
Project type: Rental apartments
No. of units: 93
Types of units: One-bedroom residences
Architect: Wiencek + Associates
Last updated: August 30th, 2022
Where?
Address: 5425 Western Avenue
Washington, DC 20015