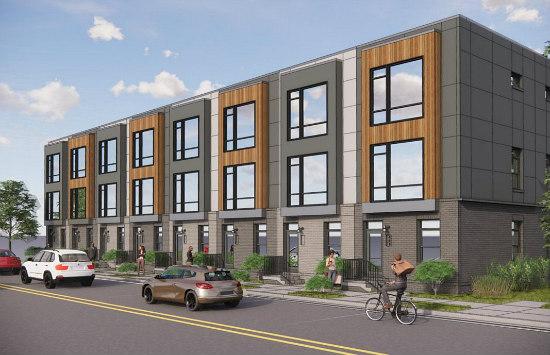 Workforce Townhouses
Hillsdale
Workforce Townhouses
April 2022, the Zoning Commission approved variances enabling this townhouse-style development across the street from the Anacostia Metro. Howard Road Community Partners is planning to develop 20 for-sale units, with six townhouses affordable to households earning up to 50% and 80% of AMI, and the remainder for households earning up to 120% of AMI. The development team includes ASSET Management Consulting and H2DesignBuild.
What?
Project type: Townhomes
No. of units: 18
Types of units: Three-bedroom townhomes
Last updated: May 23rd, 2022
Where?
Address: 1004-1018 Howard Road SE
Washington, DC 20020