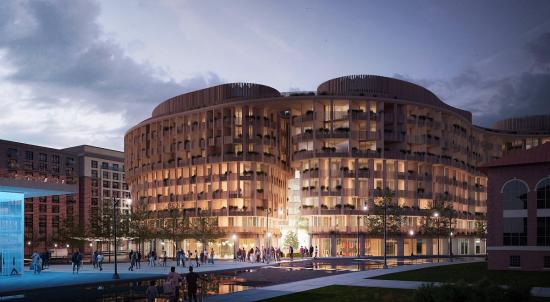 St. Elizabeths East: Parcel 15
Congress Heights
St. Elizabeths East: Parcel 15
March 2023, plans were filed with DC's Historic Preservation Office for a five-building development. The 650,000 square-foot project will include a 178,000 square-foot office building, a hotel, and residential buildings. At least 150 of the residential units will be affordable to households earning 30-80% of median family income.
What?
Project type: Rental apartments
No. of units: 300
Types of units: TBD
Architect: Adjaye Associates
Last updated: July 25th, 2023
Where?
Address: 1100 Alabama Avenue SE
Washington, DC 20032