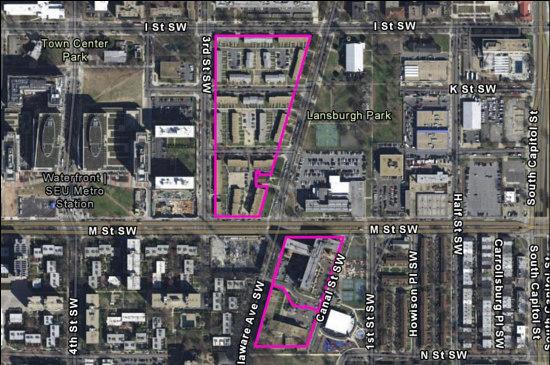 Greenleaf Gardens Redevelopment
Southwest
Greenleaf Gardens Redevelopment
The DC Housing Authority (DCHA) is moving forward on a Section 18 demolition-and-disposition application to redevelop the 493-unit Greenleaf Gardens public housing community. The project is expected to include non-profit service providers, and one-for-one replacement units and a build-first approach for the existing households. DCHA announced its desire to begin exclusive negotiations with the Greenleaf District Partners team, led by Pennrose, EYA, and Bozzuto Development. The development is expected to require six phases over 15 years, and the first phase is expected to include 150 replacement units.
What?
Project type: Rental apartments
No. of units: 1,800
Types of units: TBD
Last updated: March 14th, 2021
Where?
Address: 203 N Street SW
Washington, DC 20024