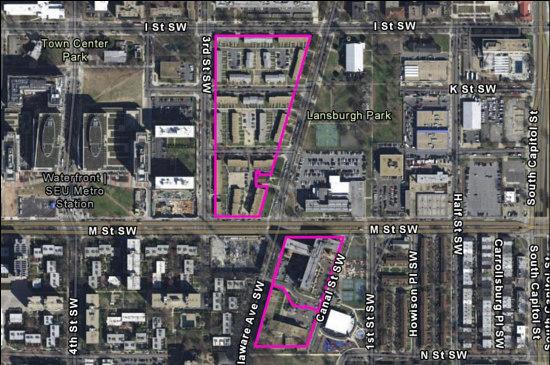 Greenleaf Gardens Redevelopment
Southwest
Greenleaf Gardens Redevelopment
The DC Housing Authority (DCHA) is moving forward on a Section 18 demolition-and-disposition application to redevelop the 493-unit Greenleaf Gardens public housing community. The project is expected to include non-profit service providers, and one-for-one replacement units and a build-first approach for the existing households. DCHA anticipates selecting a development team out of four finalists Fall 2020; the development is expected to require six phases over 15 years, and the first phase is expected to include 150 replacement units.
What?
Project type: Rental apartments
No. of units: 1,800
Types of units: TBD
Last updated: October 15th, 2020
Where?
Address: 203 N Street SW
Washington, DC 20024