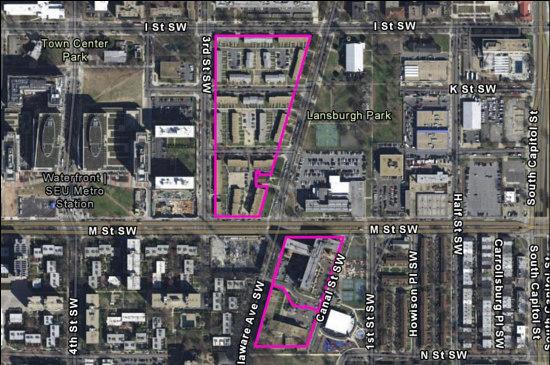 Greenleaf Gardens Redevelopment
Southwest
Greenleaf Gardens Redevelopment
The development will now deliver a total of 1,410 market-rate and affordable residential units among the handful of sites from First to Third Streets between Eye and N Streets SW, including 493 public housing replacement units. The redevelopment is expected to begin with an overhaul of the senior building, enabling residents to remain while units are renovated on a rotating basis. There will also be for-sale and rental townhouses and apartments, along with about 11,000 square feet of ground-floor retail northwest of Delaware Avenue and M Street.
What?
Project type: Condos & Rental apartments
No. of units: 1,410
Types of units: TBD
Last updated: June 12th, 2022
Where?
Address: 203 N Street SW
Washington, DC 20024