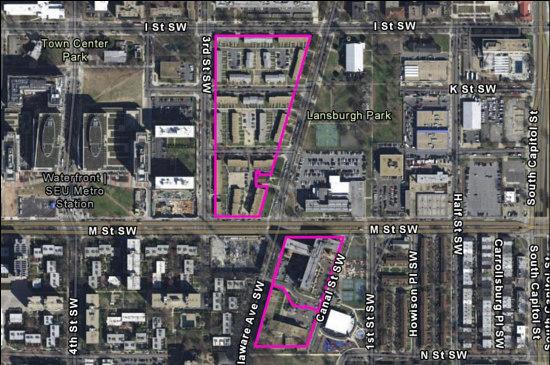 Greenleaf Gardens Redevelopment
Southwest
Greenleaf Gardens Redevelopment
The DC Housing Authority (DCHA) is moving forward on a Section 18 demolition-and-disposition application to redevelop the 493-unit Greenleaf Gardens public housing community.the redevelopment will result in about 1,410 residential units, of which only the 493 replacement units will be affordable. There will also be about 11,000 square feet of retail, and about 40% of the residential units will be for sale.
What?
Project type: Condos & Rental apartments
No. of units: 1,410
Types of units: TBD
Last updated: March 27th, 2022
Where?
Address: 203 N Street SW
Washington, DC 20024