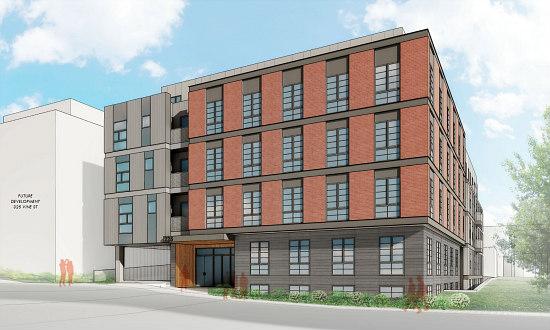 225 Vine Street
Takoma
225 Vine Street
Montage Development Group and Rosewood Strategies have proposed a four-story building to replace the surface lot and two story contractor building at 221 and 225 Vine Street NW. There will likely be 2-3 inclusionary zoning units at 50 percent and 80 percent of median family income, and there will also be some surface parking. The project will need Historic Preservation Review Board (HPRB) approval, but will otherwise be by-right.
What?
Project type: Condos
No. of units: 28
Types of units: TBD
Architect: Square 134 Architects
Last updated: February 13th, 2022
Where?
Address: 225 Vine Street NW
Washington, DC 20012