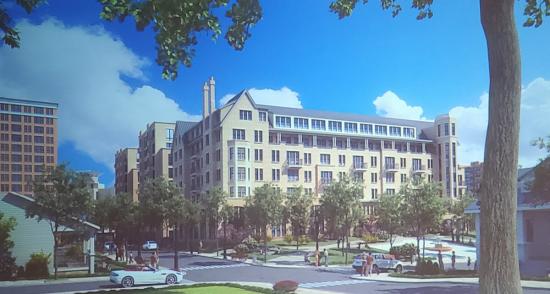 8001 Wisconsin Avenue
Woodmont Triangle
8001 Wisconsin Avenue
Plans call for a nine-story building to deliver apartments atop up to 15,000 square feet of retail fronting Wisconsin Avenue, along with a 70 foot-wide, publicly-accessible park along Tilbury. There will also be 345 parking spaces across three below-grade levels.
What?
Project type: Rental apartments
No. of units: 350
Types of units: TBD
Architect: Torti Gallas + Partners
Last updated: October 2nd, 2021
Where?
Address: 8001 Wisconsin Avenue
Bethesda, MD 20814
More Photos...