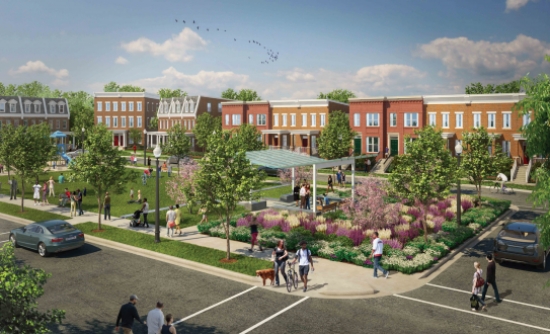 Park Morton Phase III
Park View
Park Morton Phase III
Park Morton, led by Park View Community Partners (The Community Builders and Dantes Partners), involves two sites along Georgia Avenue. The three-part project originated with the New Communities initiative and intends to replace the Park Morton public housing complex with a mixed-income community, designed by Torti Gallas Urban. The remainder of the Park Morton public housing complex straddling Morton Street will be razed to make way for 29 townhouses and 18 smaller units in what the application documents refer to as "stacked flats". Morton Street will also be extended through the site and other public streets will also be created to further activate the site.
What?
Project type: Townhomes
No. of units: 47
Types of units: TBD
Architect: Torti Gallas + Partners
Last updated: December 2nd, 2018
Where?
Address: Morton St NW & Georgia Ave NW
Washington, DC 20010