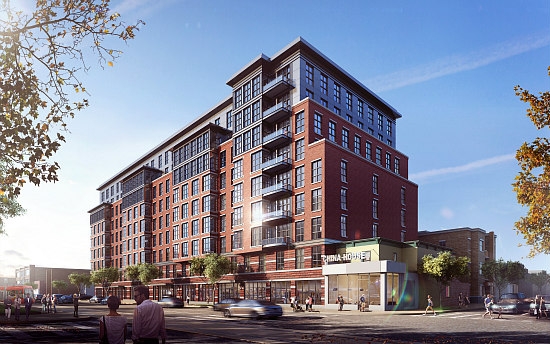 The Valaere
Kingman Park
The Valaere
Valor Development has plans to replace Trinidad Baptist Church with a seven story development, just east of the Starburst intersection at Benning Road NE. PGN Architects designed the building.
What?
Project type:Condo or Rental - TBD
No. of units:285
Amenities:Fitness center, community garden, 100-space parking garage
Website:valordev.com
Last updated:November 18th, 2016
Where?
Address:1611 Benning Road NE
Washington, DC 20002
When?
Status:Planned
Delivery:2018
More Photos...