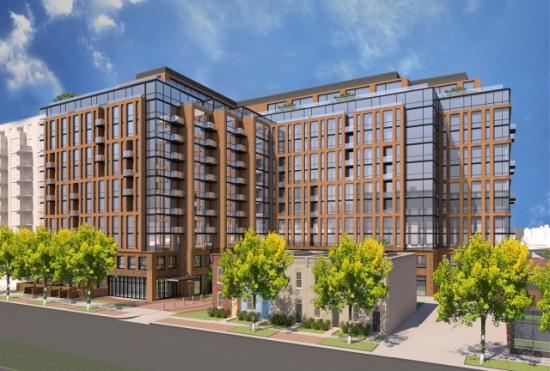 1319 South Capitol Street SW
Navy Yard
1319 South Capitol Street SW
Jefferson Apartment Group and Fortis have filed a design review application for what will be an 11-story residential building. The 37,453 square-foot development site includes a total of eight rowhouses on both South Capitol and N Streets. While it remains to be seen whether the development will be for-sale or for-rental, there would be 24 units for households earning up to 80% of median family income (MFI) if it is a condo building, or for households earning up to 60% MFI if it is a rental apartment building. The development would also include 180 below-grade vehicular parking spaces and up to 107 cycle spaces.
What?
Project type: Condo or Rental - TBD
No. of units: 320
Types of units: TBD
Architect: Beyer Blinder Belle
Last updated: April 10th, 2022
Where?
Address: 1319 South Capitol Street SW
Washington, DC 20003
When?
Status:Planned
Delivery: TBD
More Photos...