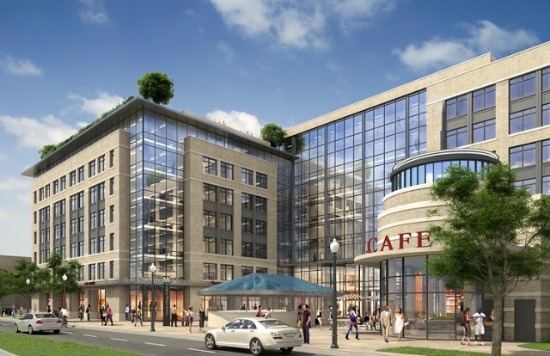 Congress Heights Town Center
Congress Heights
Congress Heights Town Center
After a lengthy legal battle over the management and stewardship of the apartments at Alabama Avenue and 13th Street SE, it seem like the Town Center planned unit development (PUD) previously approved for the site is no longer on the boards. As originally approved in 2015, the project would have delivered a 280,000 square-foot office building, a 215-unit apartment building, 25,200 square feet of ground-floor retail, and improvements to the Congress Heights Metro station plaza. Now, the residents who remain are partnering with developer Trammell Crow on what is expected to be an all-affordable redevelopment.
What?
Project type: Rental apartments
No. of units: 215
Types of units: TBD
Architect: Maurice Walters Architects
Last updated: September 6th, 2021
Where?
Address: Alabama Avenue SE & 13th Street SE
Washington, DC 20020