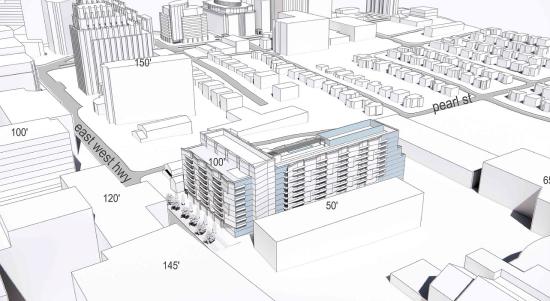 4405 East-West Highway
Bethesda
4405 East-West Highway
Perseus TDC acquired the five-story, 65,000-square-foot office building at 4405 East-West Highway in early 2022, and plans to redevelop the site with a 10-story, 350-unit residential project. Approximately 15% of the units will be moderately-priced, there will be 193 parking spaces, and up to 12,000 square feet of "nonresidential uses will include either retail, child care or medical office use." Construction is expected to begin in 2024.
What?
Project type: Condos
No. of units: 350
Types of units: TBD
Last updated: March 16th, 2023
Where?
Address: 4405 East-West Highway
Bethesda, MD 20814