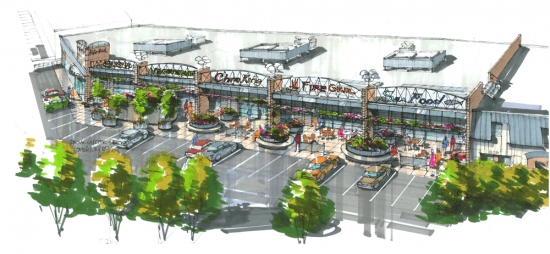 Hoffman Town Center: Blocks 24, 25A
Eisenhower Metro / Carlyle
Hoffman Town Center: Blocks 24, 25A
Blocks 24 & 25A are mixed-use blocks that include two 8-story residential buildings of 230,000 square feet and 180,000 square feet respectively. In addition to eight-story towers, street-level town homes screen an above-grade 379-car garage that is shared by Block 24 and Block 25A. The residential towers and the town homes are located directly across Eisenhower Avenue from the U.S. Patent and Trademark Office campus.
What?
Project type: Rental apartments
No. of units: 470
Types of units: TBD
Architect: Cooper Carry
Last updated: November 22nd, 2020
Where?
Address: Eisenhower Avenue & Delany Lane
Alexandria, VA 22314