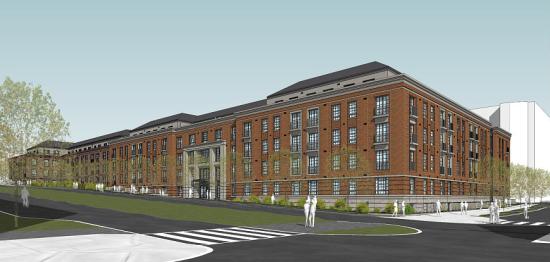 The Parks at Walter Reed: Site L
The Park at Walter Reed
The Parks at Walter Reed: Site L
Toll Brothers submitted the plans for a six-story apartment building at Site L on the former Walter Reed campus November 2022. Site L sits along the newly created 13th Street NW, between Elder Street NW and Dahlia Street NW. The development will have a double-heigh lobby, two private courtyards and a parking level for 192 cars and 94 bikes. Approximately 10% of the residential units will be set aside as affordable.
What?
Project type: Rental apartments
No. of units: 280
Types of units: TBD
Architect: WDG Architecture
Last updated: November 20th, 2022
Where?
Address: 1010 Butternut Street NW
Washington, DC 20012