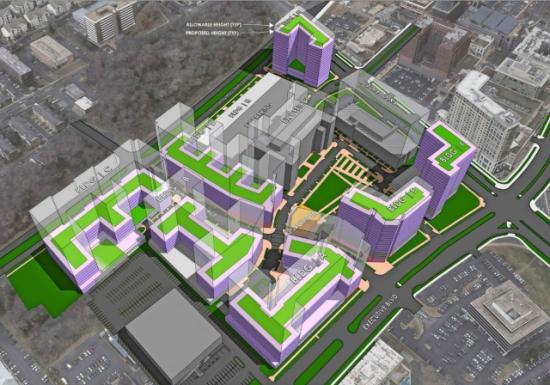 Rose Village
White Flint
Rose Village
"Rose Village" will deliver over 2.2 million square feet of new mixed-use, of which 2.1 million square feet will be residential. Of the roughly 2,060 units, 313 will be moderately-priced dwelling units (MPDUs); there would also be 95,559 square feet of new commercial space and 3.44 acres of open space, include a one-acre green at the center.
What?
Project type: Condos & Rental apartments
No. of units: 1275
Types of units: TBD
Architect: WDG Architecture
Last updated: September 14th, 2022
Where?
Address: 6011 Executive Boulevard
Rockville, MD 20852