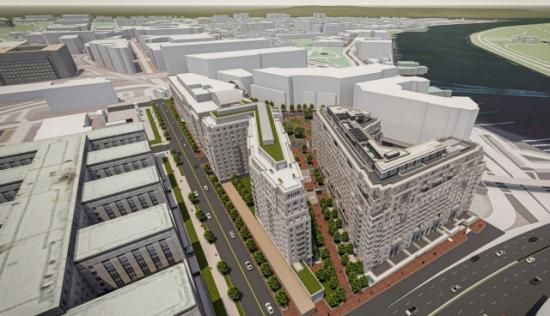 Portals IV
Southwest
Portals IV
Building permits are under review at The Portals, where Republic Properties Corporation is looking to replace the surface parking lot beside the Bureau of Engraving & Printing's coal shaker facility with a 13-story residential building. The fourth Portals building would include a 2,500 square-foot public rooftop restaurant/bar, 237 parking spaces, and an indoor pool amenity.
What?
Project type: Condos
No. of units: 353
Types of units: TBD
Architect: WDG Architecture
Last updated: June 19th, 2022
Where?
Address: 1311 Maryland Avenue SW
Washington, DC 20024