Who We Are
We're a team of new media entrepreneurs and journalists who have been covering the residential real estate beat for years. While we obsessively track the real estate markets we cover, no, we are not real estate agents. (We get that question a lot.)
Check out our bios below, and feel free to send an email. We like hearing from readers.
If your thirst for behind-the-scenes UrbanTurf intel isn't quenched, head over to our About page.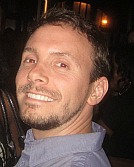 202.792.9660
.(JavaScript must be enabled to view this email address)
Will Smith
Publisher & Co-founder
Will oversees all aspects of UrbanTurf, with a particular focus on the business expansion and technology side of things. Coming nine years after the launch of his first online media business, UrbanTurf is his fourth venture as an entrepreneur, a "job" he adores. Soussi, Habana Village, and Bob & Edith's are a few of his favorite spots around town. Computer scientist by education, Will grew up just outside DC in Alexandria.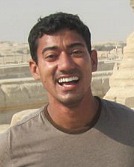 Rocky Vega
Adviser & Co-founder
Rocky Vega is one of the three co-founders of UrbanTurf and continues to advise the team on all matters related to online publishing. Prior to UrbanTurf, Rocky was a co-founder of RFID Update, which he operated from Brazil, Chile, and Puerto Rico, and an associate publisher of FierceFinance. Vega graduated with honors from Harvard University, where he was on the board of Let's Go Publications and directed business programs involving McKinsey, Goldman Sachs, and Harvard Business School faculty. He also completed a master's degree at the Stockholm School of Economics.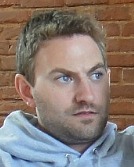 .(JavaScript must be enabled to view this email address)
See articles
Mark Wellborn
Editor-in-Chief & Co-founder
Mark oversees the editorial operations at UrbanTurf, so if you have any complaints or accolades, he's your man. Mark grew up barely within the DC borders and is happy to call himself a native Washingtonian. Prior to starting UrbanTurf, he wrote extensively about real estate in the DC area and New York City. During those rare weekend hours when he is not working, you can find him rooting for DC's beleaguered sports teams.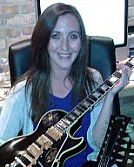 .(JavaScript must be enabled to view this email address)
See articles
Erin Calandriello
Chicago Editor
Erin helms UrbanTurf in Chicago, where she combines passion for her city with a journalist's nose for (real estate) news. A sixth-generation Chicagoan whose great, great grandfather tended the city's bridges before the Great Fire of 1870, Erin has been a reporter for various local newspapers including the Daily Herald, Sun-Times and Chicago Tribune. She recently purchased a loft in a Printer's Row building designed by the preeminent Daniel Burnham.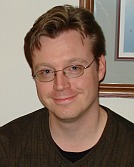 215-290-0636
.(JavaScript must be enabled to view this email address)
John Learn
Technology & Design
John is the president, lead developer and designer at LogicBrush Studios, the company he founded in 2001. His passion is building beautiful, interactive and out-of-the-ordinary websites and web-based applications. With a background that spans both the technical and the artistic, John brings a rare blended perspective to the web development he does for UrbanTurf.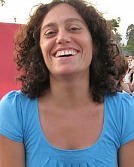 .(JavaScript must be enabled to view this email address)
See articles
Amanda Abrams
'Hoods Contributor
Neighborhood connoisseur Amanda Abrams is the author of the vast majority of UrbanTurf's weekly neighborhood profiles. Amanda is a native North Carolinian who moved to Washington to study foreign affairs at Georgetown University. Her path took a left turn, though, and these days she's a freelance writer, contributing regularly to the Washington Post and Washington City Paper and, of course, Urban Turf, as well as out-of-town outlets like the Christian Science Monitor and Ms. magazine. If she's not writing, you'll probably find her in a dance studio somewhere in DC.
.(JavaScript must be enabled to view this email address)
See articles
Shilpi Paul
Contributor
Shilpi was UrbanTurf's lead reporter from October 2011 through November 2013, when she had a baby and became an UrbanTurf contributor. After spending several years reporting on politics and culture for News India-Times and teaching high school journalism, Shilpi was drawn to UrbanTurf during her own house hunt. Outside the office, you can find her strolling around DC's many neighborhoods, scoping out the too-few parks and consuming endless cups of coffee.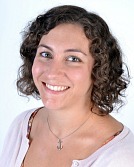 .(JavaScript must be enabled to view this email address)
See articles
Rebecca Cooper
Foodie Contributor
Rebecca pens Neighborhood Eats, UrbanTurf's weekly rundown of all the restaurant goings-on throughout the DC area. Rebecca is a freelance journalist and blogger living in Arlington who has written food and dining features for DCist, Washingtonian, and Arlington Magazine, among others. A native New Yorker, she has a proclivity for good bagels, the Giants, and talking loudly. When not hunched over a keyboard or scrolling through Twitter feeds, Rebecca's usually checking out the latest addition to the region's expanding restaurant scene or undertaking overly ambitious cooking projects in her galley kitchen.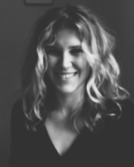 .(JavaScript must be enabled to view this email address)
Meriah Burke-Raines
Operations Manager & Copywriter
Meriah is UrbanTurf's operations manager & copywriter and has been with the company, in one form or another, since 2011. Before joining the UrbanTurf team, she spent several years working as a copywriter and publicist in New York City. Meriah is a 7th generation Washingtonian, creative writer, vinyl collector, beer-enthusiast and baker. She has soft spot for all things DC.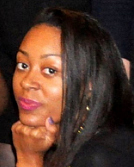 .(JavaScript must be enabled to view this email address)
See articles
Nena Perry-Brown
Lead Reporter
Nena was born and raised in Takoma Park, MD. After earning a bachelor's degree in sociology, Nena spent several years working in property management in DC before making an impulse decision to spice up her life by freelancing for UrbanTurf. Now, Nena spends her days writing full-time for UrbanTurf and freelancing for other local publications. A current resident of Takoma DC, you might also catch her at a go-go or at your favorite bar cheering for the Dallas Cowboys.