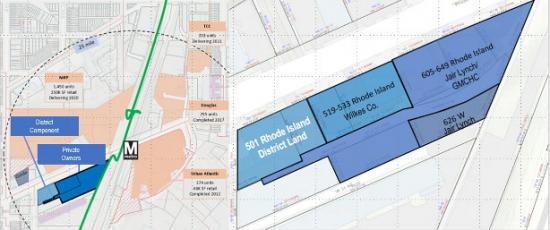 500-600 Blocks of Rhode Island Avenue
Edgewood
500-600 Blocks of Rhode Island Avenue
While this development remains in the speculative phase, a map amendment could be on the way to deliver at least 150 units to the south side of the 500-600 blocks of Rhode Island Avenue NE. The rezoning, proposed by Jair Lynch Development Partners, would change the strip's designation from PDR-2 (production, distribution, and repair) to MU-10 (medium-density commercial and high-density residential).
What?
Project type: Condo or Rental - TBD
No. of units: 150
Types of units: TBD
Last updated: December 3rd, 2020
Where?
Address: 605 Rhode Island Ave NE
Washington, DC 20002