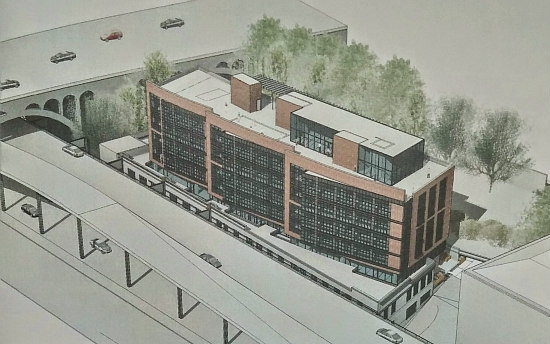 3401 Water Street NW
Georgetown
3401 Water Street NW
IBG Partners and Wilco Residential have plans to plans, designed by architecture firm BBGM, to partially demolish the warehouses while restoring and incorporating the exterior shell into a building with an additional four stories plus penthouse.
What?
Project type:Condos
No. of units:54
Types of units:One- and two-bedroom apartments
Unit sizes:958 - 2,063 square feet
Amenities:34 parking spaces, swimming pool, soaking pool, and deck and green roof areas
Website:No website available.
Last updated:March 10th, 2017
Where?
Address:3401 Water Street NW
Washington, DC 20024
More Photos...