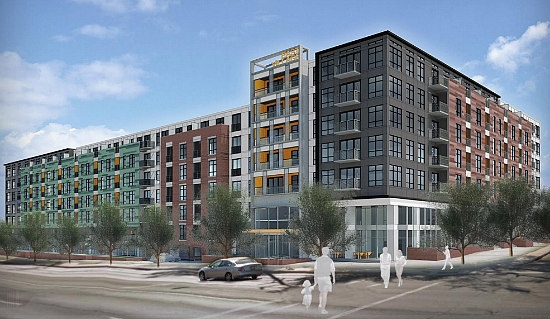 East Village Phase I
White Flint
East Village Phase I
Foulger-Pratt and ProMark with architect BKV Group will develop the site at Nicholson Lane and Huff Court in Bethesda that currently houses medical and laboratory facilities along with a surface parking lot. The first phase of the development will be a donut-shaped building with 382 apartment units atop 24,000 square feet of retail. The main residential lobby will be on Nicholson, and 48 of the units will be set aside as moderately-priced housing.
What?
Project type: Rental apartments
No. of units: 382
Types of units: TBD
Amenities: Three-level underground parking garage with 416 parking spaces and 65 bicycle spaces
Architect: BKV Group
Last updated: December 2nd, 2018
Where?
Address: Rockville Pike & Nicholson Lane
North Bethesda, MD 20852