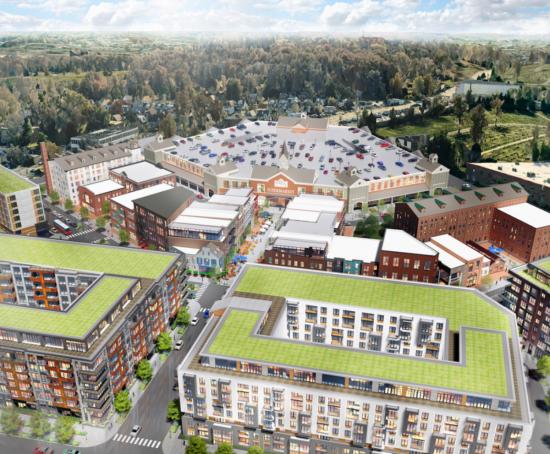 New City DC
Ivy City
New City DC
As described in the application draft, the development would include nine buildings, delivering a 150,000 square-foot grocery store, 859 residential units, 210 hotel rooms, 45,600 square feet of office space, and another 149,740 square feet of retail. Twenty percent of the residential units would be affordable, with 25% of those units for "very low-income" households (earning up to 50% of area median income (AMI) under the CDBG rules) and the remainder for "low-income" households (earning up to 80% of AMI under the CDBG rules). A building permit filed earlier this year implies that the first phase of the development will deliver a six-story building with 212 studio apartments above retail.
What?
Project type: Rental apartments
No. of units: 859
Types of units: TBD
Website: douglasdevelopment.com
Architect: Antunovich Associates
Last updated: February 21st, 2021
Where?
Address: 1923 New York Avenue NE
Washington, DC 20002