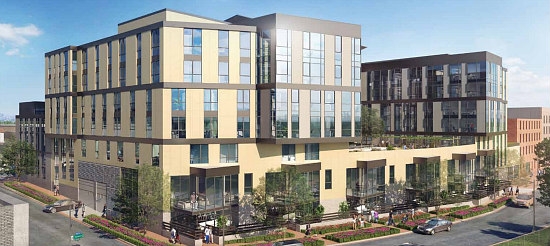 2001-2027 Martin Luther King Jr. Avenue
Anacostia
2001-2027 Martin Luther King Jr. Avenue
The row of historic commercial buildings at 2001-2027 Martin Luther King Jr. Avenue SE will be restored, infilled and redeveloped into a H-shaped, two-building project. One building will contain a 15,000 square-foot, four-story portion housing the Anacostia Playhouse, which will be displaced by the redevelopment, as well as some office space; an attached two-story portion will contain a mix of office and retail uses. The second building will also be mixed-use, containing 131 residential units along with office and retail.
What?
Project type:Condo or Rental - TBD
No. of units:131
Amenities:Underground parking level with 69 spaces
Website:No website available.
Last updated:July 29th, 2016
Where?
Address:2001-2027 Martin Luther King Jr. Ave SE
Washington, DC 20020
When?