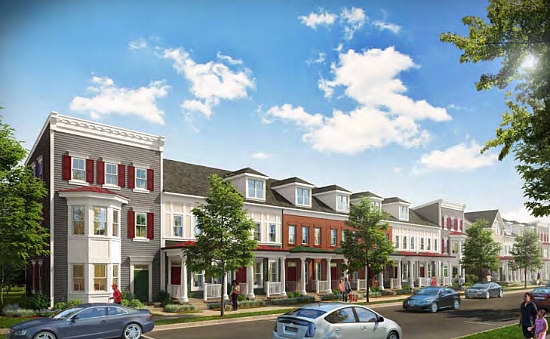 Kenilworth Courts
Mayfair
Kenilworth Courts
Kenilworth Courts is a four-phase development a few blocks from the Deanwood Metro station, nestled between Kenilworth Aquatic Gardens and Kenilworth Avenue NE. The District of Columbia Housing Authority awarded development rights to the Michaels Development Company, which is leading the area resurgence along with the Warrenton Group and Torti Gallas Urban. There will be a total of 550 housing units, 488 of which will be affordable; at least 274 parking spaces will also be provided, along with 150 spaces along a network of newly-created and -extended streets.
What?
Project type:Condo or Rental - TBD
No. of units:530
Types of units:One-, two-, four- and five-bedroom apartments
Amenities:All units with either rear parking or garage
Website:No website available.
Last updated:December 23rd, 2016
Where?
Address:Kenilworth Ave NE and Douglas St NE
Washington, DC 20019