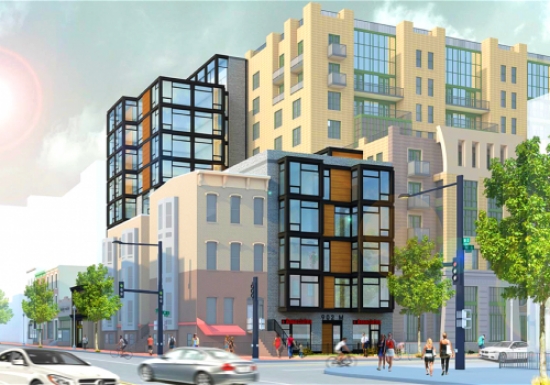 9th & M
Shaw
9th & M
Instead of the 15-unit condominium building proposed earlier, Outlier Realty Capital is acquiring permits for what will be a 59-bedroom project with 3,700 square feet of retail. Fillat + Architecture is the designer.
What?
Project type: Rental apartments
No. of units: 59
Types of units: co-living spaces
Architect: Fillat + Architecture
Last updated: September 26th, 2021
Where?
Address: 1126 9th Street NW
Washington, DC 20001