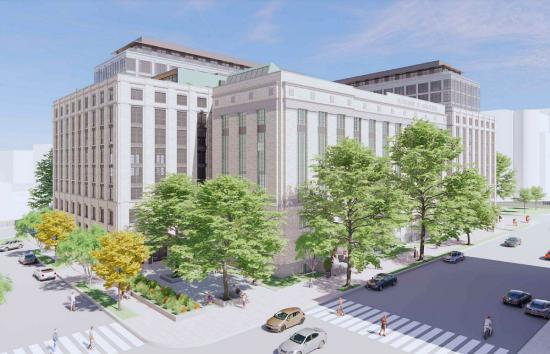 Cotton Annex Redevelopment
Southwest
Cotton Annex Redevelopment
January 2022, Douglas Development got zoning approval to shrink their plans to adapt and construct an addition to the historic Cotton Annex building (and former home of the Department of Agriculture). Rather than 610 units, the 12-story project will deliver 564 larger units, including roughly 37,000 square feet of IZ. There will also be 1,552 square feet of ground-floor retail/restaurant space and 110 parking spaces.
What?
Project type: Condos
No. of units: 564
Types of units: TBD
Website: BKV Group
Architect: Design Collective
Last updated: May 14th, 2023
Where?
Address: 300 12th Street SW
Washington, DC 20024