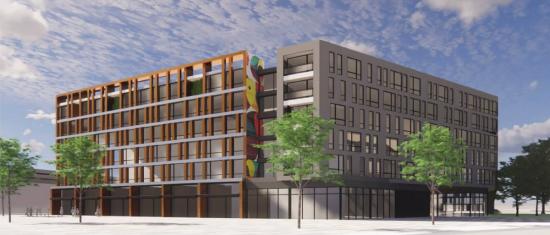 Takoma Metro Station Redevelopment
Takoma
Takoma Metro Station Redevelopment
Developer EYA has begun sharing plans to redevelop the parking lot, as well as the open space and bus bays at the Metro station to enable a development with apartments and 10,000 square feet of retail space. WMATA's existing short-term parking would be relocated and reduced to up to 86 spaces, and there would be roughly 125 residential and retail parking spaces.
What?
Project type: Rental apartments
No. of units: 350
Types of units: TBD
Last updated: May 1st, 2022
Where?
Address: 327 Cedar Street NW
Washington, DC 20012