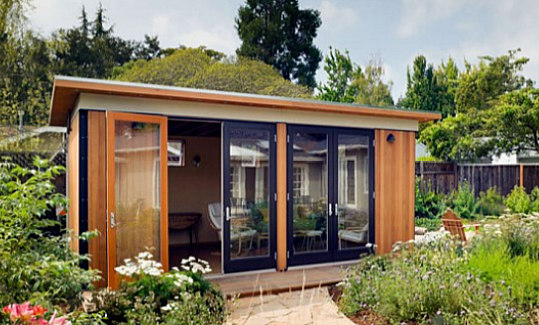 DC zoning amendments that went into effect in 2016 ostensibly made accessory dwelling units (ADUs) matter-of-right in many residential zones in DC, but interested homeowners have still found the process to be an uphill climb. While more ADUs are being built in the city since regulations changed, the number of permits issued to build an ADU peaked at about 30 in 2017, and while the number of applications put permitting on track to exceed 30 this year, there are currently only 20 in the pipeline.
Earlier this week, a nearly-packed room of homeowners, architects and realtors gathered at a forum co-sponsored by the Coalition for Smarter Growth to learn more about ADUs and the logistics involved in creating one.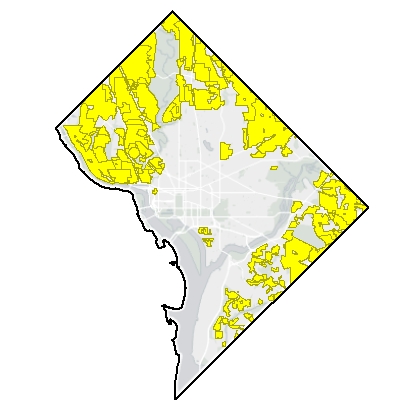 Lot and Occupancy Requirements
In order to have an accessory dwelling, the above-grade ground floor area of the house must be a minimum of 2,000 square feet in the R-1-A, R-1-B and R-19 zones or a minimum of 1,200 square feet in the R-2, R-3, R-10, R-13, R-17 and R-20 zones.
Accessory dwellings, whether interior to the house or in a separate accessory building, do not require a certificate of occupancy, although the owner of the property must live in either the principle residence or accessory unit while the other is used as a residence. No more than three people can live in an accessory unit.
Most single-family lots in the R zones can only support up to two families by-right, which means that a property cannot have an in-home accessory dwelling unit and another detached accessory dwelling elsewhere on the property. Conversely, RF and RA zones permit two or more principle dwelling units per lot, each with their own certificate of occupancy; a second unit built in these zones would not be an ADU.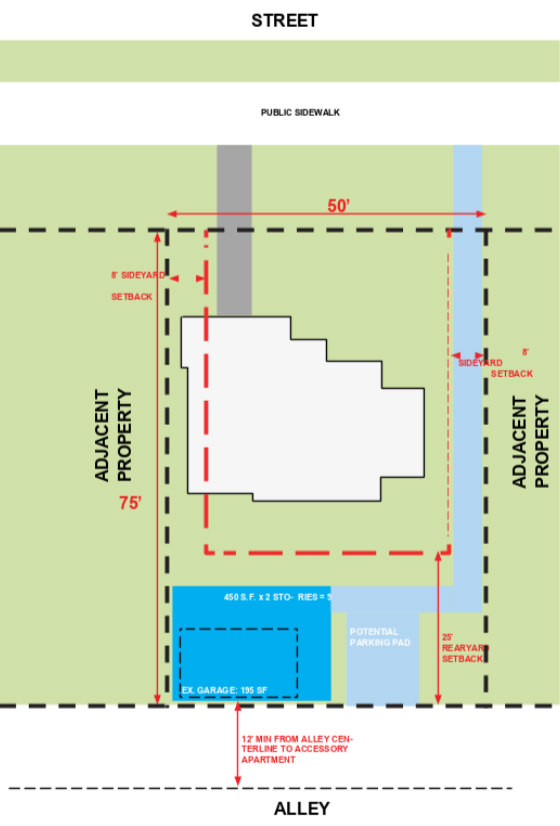 While interior accessory apartments cannot occupy more than 35 percent of the total gross floor area of the house, detached accessory buildings must adhere to other measurements, although there is no longer a minimum lot size required. The entrance to the accessory building must either be accessible via an open-air path with a minimum width of 8 feet; be accessible via an alley that is at least 24 feet wide; or, if on an alley that is 15-24 feet wide, be no more than 300 feet from the mouth of the alley.
The maximum footprint of the accessory building can be the larger of 450 square feet or 30 percent of the rear yard and the building can be as tall as two stories, or 20 feet. No new parking spaces will be required if an ADU is built, but no existing parking spaces can be eliminated from the property (although they could potentially be relocated elsewhere on the property).
The only way to get exemptions from these requirements is to either apply to the Board of Zoning Adjustment for a special exception or to convert an existing garage or carriage house within its current footprint.
Costs can vary wildly for accessory units, but tend to start as low as $140,000 or $150-250 per square foot. Architect fees generally run from 7-10 percent of the total cost of construction.
Financing and Construction
While home equity lines of credit are the most cost-effective way to finance these units, one can also apply for a construction loan that will be converted into a mortgage-like principal and interest payment after completion. The value of the house once the ADU has been added, determined by comps with ADUs that have sold, will determine the size of the construction loan.
Below are images from a case study from DC-based architect Ileana Schinder, who has two ADUs in-progress right now. The client, who lives in a 1,457 square-foot detached house in an R-1-B zone in Northeast, is interested in constructing an accessory building ADU and already has a detached shed and a below-grade covered parking pad on their property.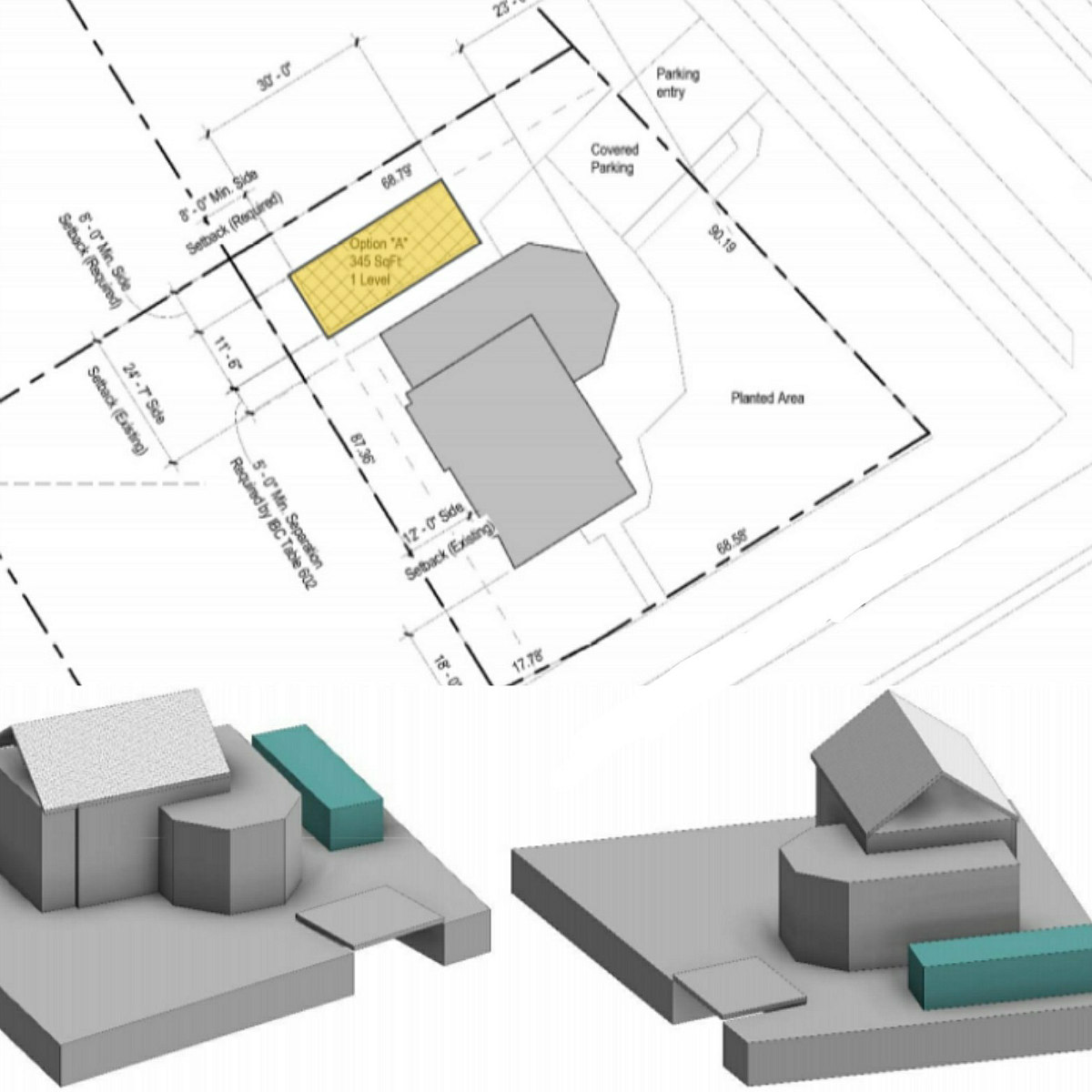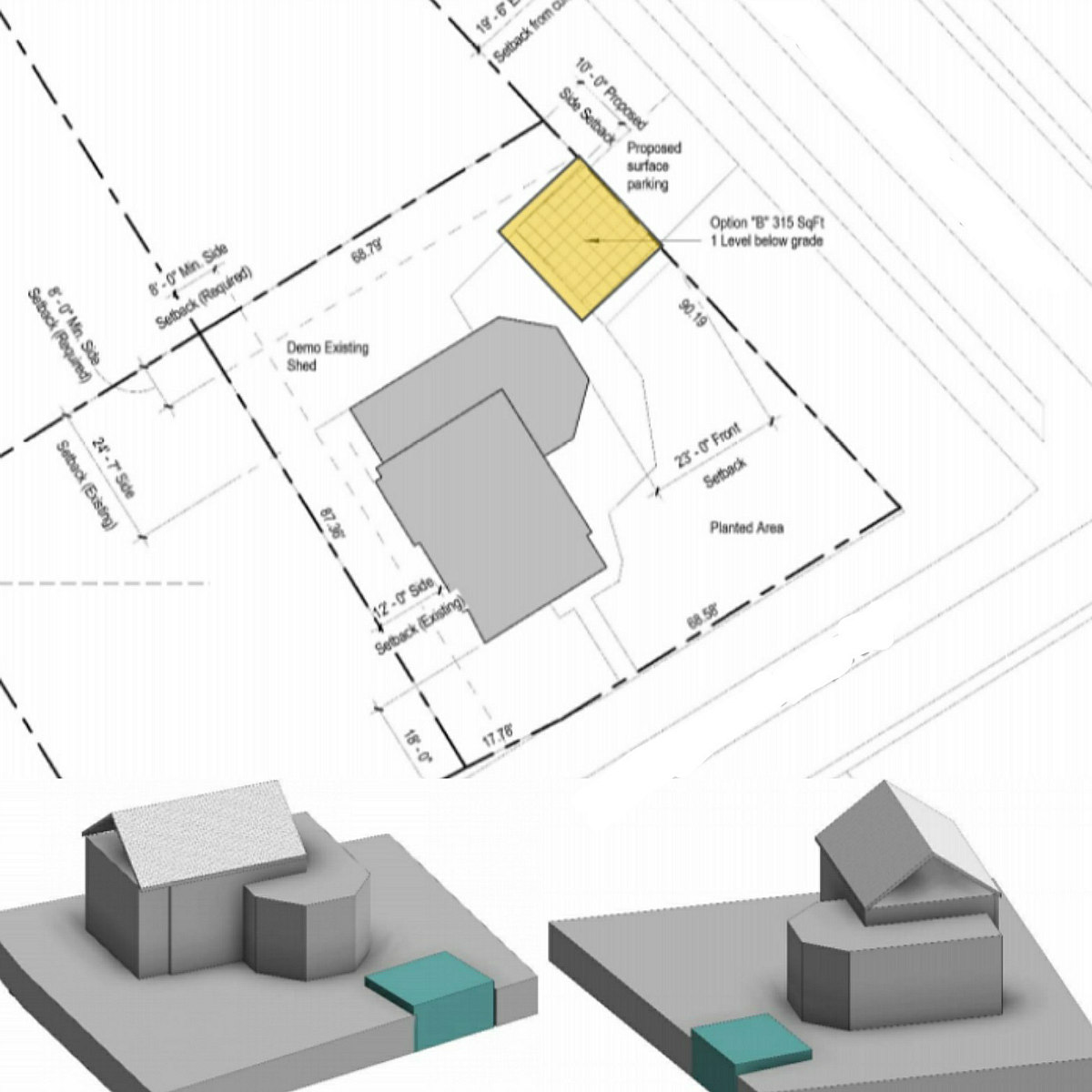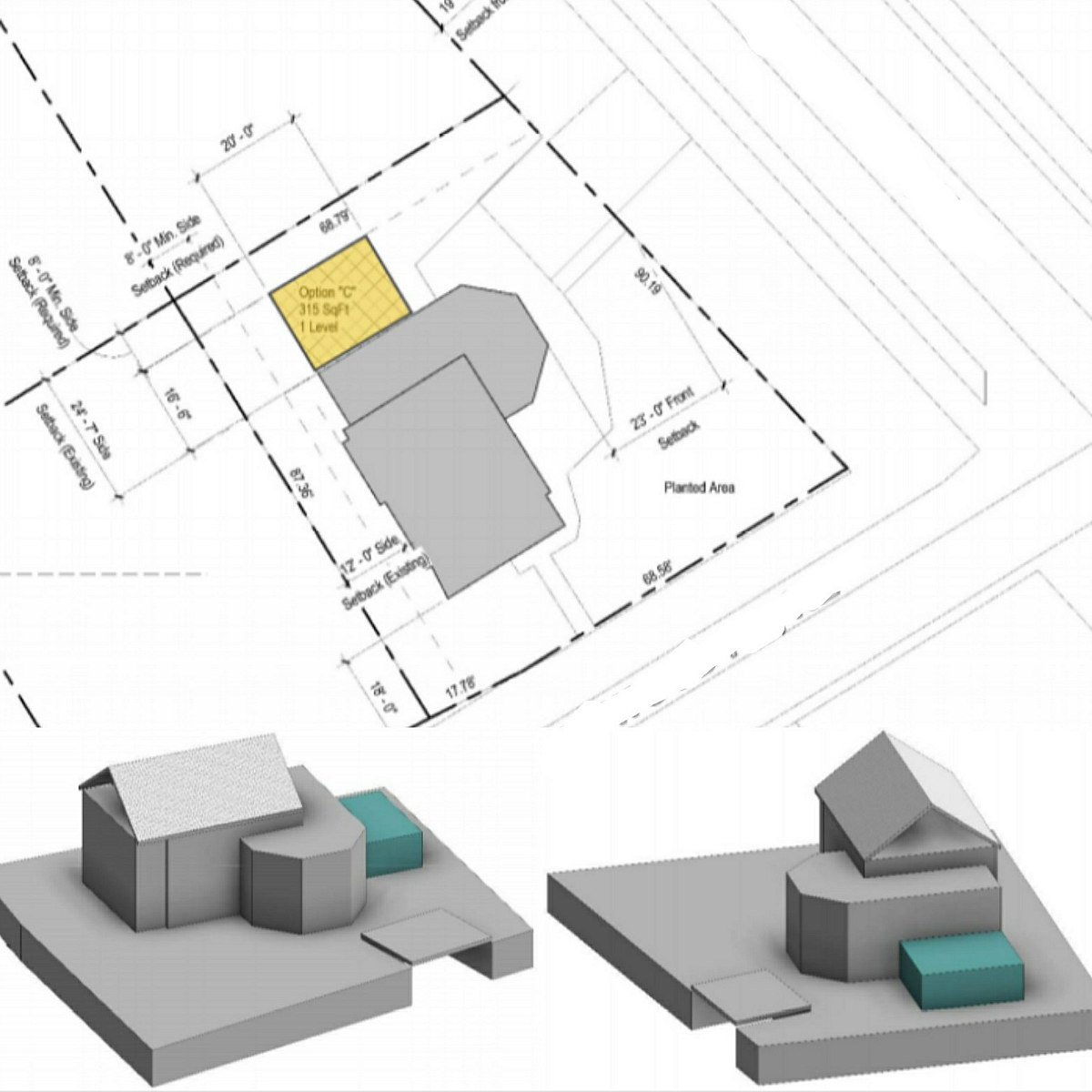 The square footage of each maintains the required side yard width of eight feet, eliminating the need for a special exception. The case study concludes that either the second or third options would be most feasible based on the required amount of pervious surface area, side setbacks and efficiency of interior layout.
For more information on ADUs, check out DC's zoning website or Coalition for Smarter Growth's ADU Forum.
Correction: The R-1-B site plan example was misattributed to CSG; it is courtesy of Wiencek and Associates. The image of the completed ADU was misattributed to Ileana Schinder.
This article originally published at https://dc.urbanturf.com/articles/blog/want-to-build-an-adu-here-are-some-basics/14165.
DC Real Estate Guides
Short guides to navigating the DC-area real estate market
We've collected all our helpful guides for buying, selling and renting in and around Washington, DC in one place. Start browsing below!
First-Timer Primers
Intro guides for first-time home buyers