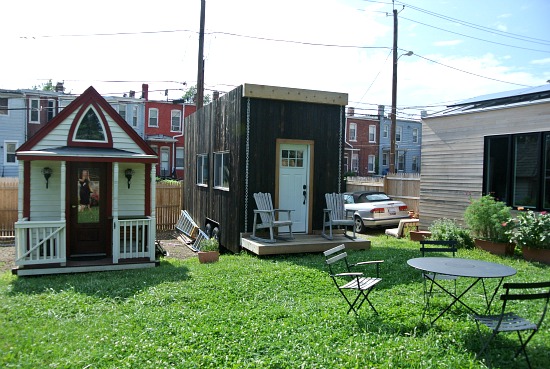 Boneyard Studios
Last time we visited Boneyard Studios — the tiny houses of approximately 200 square feet located on an alley lot in DC's Stronghold neighborhood (map) — the homes were little more than raw building materials and rough outlines.
Seven months later, the site has four nearly completed and varied homes, a garden with fruit trees, vegetables, and herbs, and complex water filtration systems. While the homes are not legally habitable in DC, according to the current zoning code, the showcase serves as a way to experiment with the idea of a tiny house and find solutions to tight space problems.
For the past year, Brian Levy, Lee Pera, Jay Austin and several architects and builders have been at work on the varied homes. Some have pitched roofs, while others are flat and slanted. Some are modern, and others look like miniature colonials.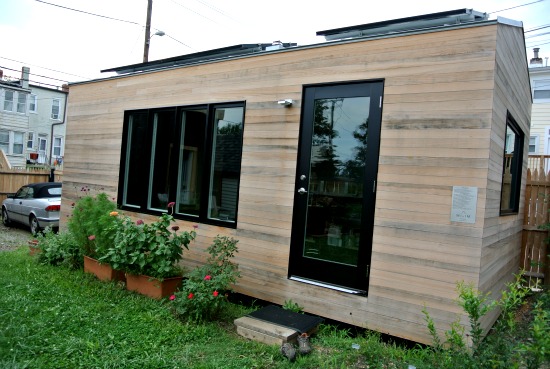 Brian Levy's Tiny House.
Many of the solutions for the tiny homes were inspired by technology used on boats, which have similarly small footprints. For example, boat hardware was used to create a four-in-one table surface at Brian Levy's house, which also has a photovoltaic panel, air conditioning and a full house of furniture.
"It's a pedestal system, with four different sockets in the floor," Levy told UrbanTurf. Moved around, raised or lowered, the surface can act as a dining table, coffee table, desk by the window, or kitchen prep counter.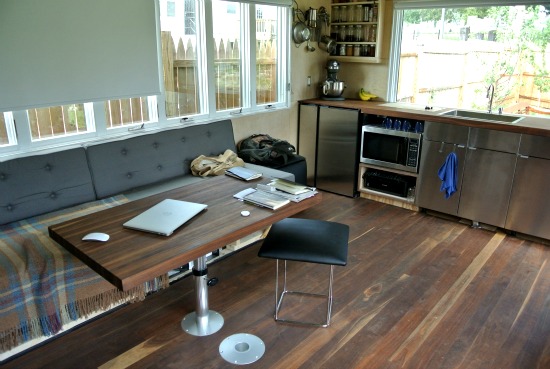 Levy's kitchen and living area.
"You can even pivot and make it into a bar," he said. "We fit 25 people in here the other day for a Boneyard Studios party."
Another space saver is the cube of chairs. Levy wanted the home to have room for a six person dinner party, but wasn't eager to have six chairs taking up floor space. So he found a five-in-one cube from Resource Furniture. When not in use, it looks like a cube, but when necessary, each side can be dismantled and turned into a chair.
The water filtration system for the homes is also marine-inspired. The three-part filtration mechanism installed for the homes is used by fresh water boaters. Water is collected, stored and passed through a ceramic filter when needed.
Over the last several months, the folks from Boneyard Studios realized that they also needed an air ventilation solution. Because many tiny houses are tightly sealed, toxic air can quickly get trapped and lead to a larger problem. Right now, the homes have an intensely woodsy smell.
Levy, Pera and Austin addressed this by using non-toxic, organic materials, but they are also installing air ventilation systems — essentially giant bathroom fans — that will ensure 30 percent air change every hour in each of the homes.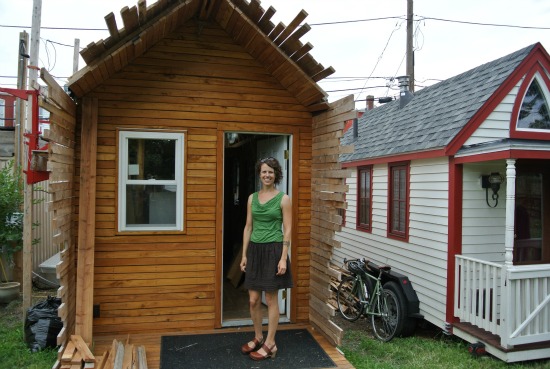 Lee Pera's Tiny House.
With a variety of homes to look at, a quick tour reveals which circumstances lead to claustrophobia. One of the houses belongs to a Florida woman who visits a couple times a year. The home is adorable and dollhouse-like, with a pitched roof, stained glass, and a tiny front porch. Frankly, it looks like a normal house that has been shrunken. However, that means that the doors and windows are quite small, making it dark and tight. Once inside, a normally sized adult has a hard time moving around without knocking elbows.
To make their tiny houses more livable, Levy, Pera and Austin focused on installing big windows and furniture that folds away to create more floor space. Levy constructed a bed that slides out from underneath an office area, and Pera and Austin lofted their beds.
The outdoor area at Boneyard Studios is designed to be a communal space. With an extensive garden, two sitting areas and a firepit, Boneyard Studios often invites friends to come enjoy the space. They also share their goods with the neighbors, offering produce to facilitate friendly relations. "I call it vegetable diplomacy," said Levy.
If you're interested in seeing the homes for yourself, Boneyard has periodic open houses. More photos below.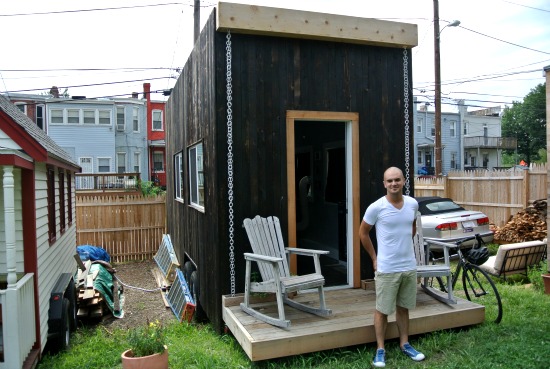 Jay Austin's Tiny House.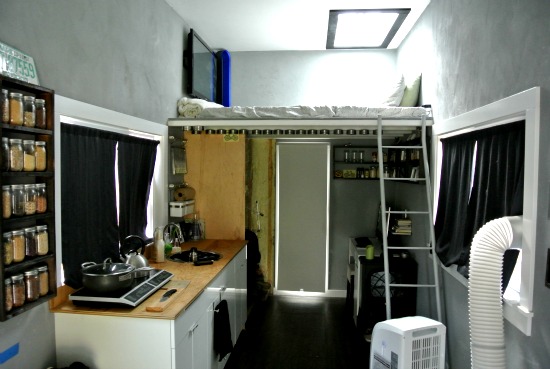 Austin's interior.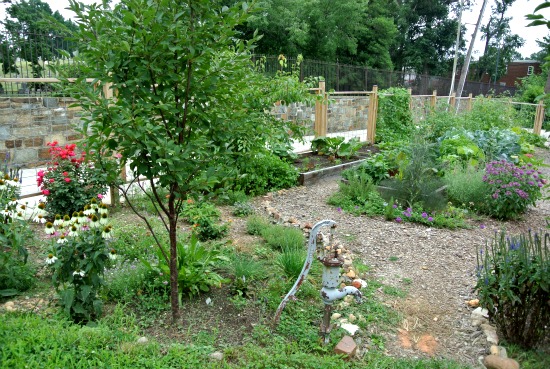 The garden at Boneyard Studios.
This article originally published at https://dc.urbanturf.com/articles/blog/the_tiny_houses_of_stronghold_a_showcase/7305.
DC Real Estate Guides
Short guides to navigating the DC-area real estate market
We've collected all our helpful guides for buying, selling and renting in and around Washington, DC in one place. Start browsing below!
First-Timer Primers
Intro guides for first-time home buyers