As part of UrbanTurf's continuing partnership with The Washington Post, we published an article about Logan Circle that ran this past Saturday in the Where We Live section. The article is reprinted below.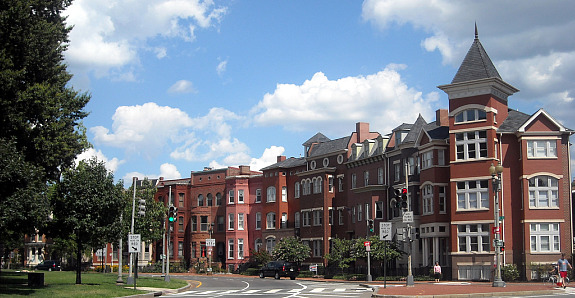 Homes around Logan Circle By NCinDC
Mark Milibrand is a rare breed among District home buyers. Before buying a two-bedroom condo in a renovated Victorian rowhouse in Logan Circle at the end of October, he lived in a 4,000-square-foot home in Fairfax. His decision to reverse the traditional migration from city to suburb was driven by a desire to live where neighbors, restaurants and everyday conveniences could be found within walking distance.
"I moved to Logan Circle for a lifestyle change," said Milibrand, a vice president of software development at a health-care company. "At my old house, you couldn't walk anywhere. It was a three-mile drive just to get coffee. I wanted a neighborhood where I could just call up my friends on a moment's notice to come over and have some dinner."
While the move drastically reduced his square footage (the new home is about 1,500 square feet), the opportunity to live in one of the District's more popular neighborhoods far outweighed the space that he was giving up.
"This area is going to be the next Dupont Circle," Milibrand said.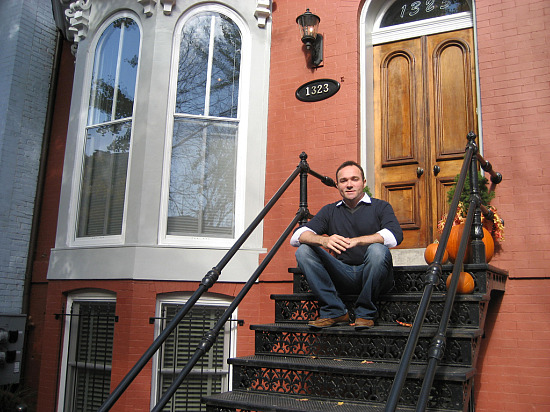 Mark Milibrand on the steps of his new home.
Twenty years ago, that idea would've seemed far-fetched. Longtime residents remember when this neighborhood -- sandwiched between Shaw and Dupont Circle -- was rife with prostitution and other crime, a far cry from the cosmopolitan neighborhood that it is today. In fact, a casual stroll down a main thoroughfare that now teems with luxury retailers such as home-furnishings store Mitchell Gold + Bob Williams, chocolatier ACKC, and expensive wine bars was not even an option then.
"When I walked to work at 20th and L in the late 1980s, I would go straight across Corcoran Street and then down Connecticut," Tim Christensen, member-at-large of the Logan Circle Community Association, recalls. "You didn't walk down 14th Street."
In 1989, Christensen and his partner, Walter Ochinko, bought a rowhouse at 13th and Corcoran streets for $250,000. A similar property today would go for $650,000 to $700,000, according to Bill Hounshell of Hounshell Real Estate.
While Christensen has witnessed the changing face of the neighborhood firsthand, for years he attributed it to just good fortune.
"The first 10 years that I lived here, I thought all the new development was happening through pure serendipity," he explains. "It wasn't until I got involved that I realized nothing happens without a good deal of community action."
That action was led by the community association. Its mission in the late 1980s and early 1990s was to rid Logan Circle of prostitution and drug dealing. The association set up neighborhood watch groups that roamed the community taking photos of criminal behavior and sending them to the police, Christensen said. Police presence subsequently increased, crime dropped and developers started taking notice.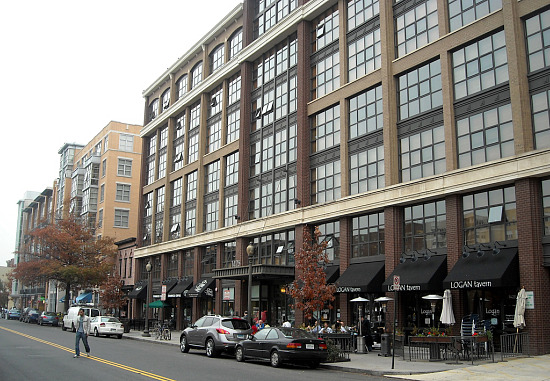 P Street by NCinDC
By the mid-1990s, young professionals and Dupont Circle residents fed up with escalating rents had discovered bargains in Logan Circle, and developers like Jim Abdo and Monte Hoffman were beginning to make a name for themselves by transforming the area's single-family rowhouses into boutique condo developments.
However, it wasn't until the arrival of Whole Foods on P Street in 2000 that the resurgence really kicked into high gear.
"I think that you have to have a grocery store in order for your neighborhood to really get going, and Whole Foods is definitely a place that attracts people," Christensen said, noting that people come from as far as Prince George's County to shop.
Whole Foods opened the floodgates for new retail and restaurants. Logan Tavern, a restaurant serving semi-traditional American fare, opened on the same block in 2003. Downtown institution Stoney's, a pub and grill, relocated next door in 2006, and now 14th Street is lined with beer bars (ChurchKey), Italian restaurants (Posto) and luxury electronic stores (Bang & Olufsen). Last summer, local chef Bart Seaver announced plans to open Diamond District Seafood, a restaurant and seafood market, on 14th Street.
The Victorian-style rowhouses encircling neighborhood namesake Logan Circle at 13th and P streets were once boarded up or dilapidated. Today, they are elegantly restored showpieces of the area's pricey housing stock.
Of the properties currently on the market, two-thirds are condo units. Those are mostly in high-end condo developments like Metropole, the Icon or Solo Piazza, or units in one of the many rowhouses that have been subdivided into three- or four-unit condominiums.
According to Lindsay Reishman, an agent with the Dupont Circle Coldwell Banker office, properties under $1 million are selling very well in the neighborhood, while those over $1 million are struggling.
"The market is very competitive in the lower price ranges right now," Reishman said, noting that 390 properties under $1 million have sold in Logan Circle in 2009 compared with just 15 properties over $1 million. "Developers are still buying up any fixer-uppers they can find in the area, but the market is driven by move-in-ready condos."
Entry-level, one-bedroom condos are priced around $350,000, and starter rowhouses begin at $700,000, according to Hounshell.
Although there is no dedicated Metro station for the area, the neighborhoods surrounding Logan Circle (U Street, Dupont Circle, Shaw and McPherson Square) provide access to most Metro lines and are all within walking distance. There are also a number of bus lines that run through Logan Circle, including the 52, 53 and 54 lines on 14th Street and the 63 line on 13th Street. The G2 bus runs along P Street from Georgetown to LeDroit Park.
There are fears among neighborhood activists that the area's vibrant artistic community may be falling victim to the arrival of the new developments. G Fine Art, a gallery that sat on 14th Street for years, recently moved out of the area, and there are rumors that others may follow suit because of escalating rents.
To preserve its artistic character, Logan Circle has zoning restrictions that limit the number of restaurants and bars to 25 percent of the frontage on 14th Street. However, anyone who has visited the area recently can see that the block teems with nightlife. To resolve this issue, the neighborhood association recently recommended to the D.C. Office of Planning that vacant storefronts redeveloped on 14th Street must devote a certain amount of square footage for artistic purposes.
"We have really been working hard to make the area known as an arts district," Christensen said. "I want people to come here for the arts, and have the dining scene serve as an extension of that visit."
Real Estate Agents Serving Logan Circle
The following real estate agents are active in Logan Circle. Call or email them to get in touch.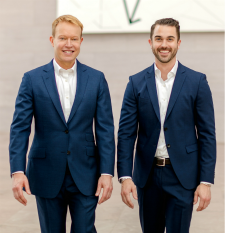 Andrew Smith and Jeff Lockard
TTR Sotheby's International Realty
Phone: 202.246.4433
Website: View website
Listings: View listings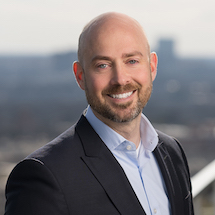 Peter Fortner
TTR Sotheby's International Realty
Phone: 202.497.5703
Website: View website
Listings: View listings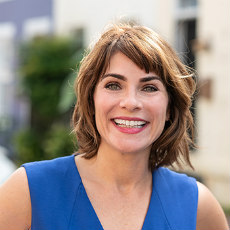 Jen Angotti
Compass
Phone: 202.285.4238
Website: View website
Listings: View listings

This article originally published at https://dc.urbanturf.com/articles/blog/logan_circle_trendy_now_but_not_by_accident/1541.
DC Real Estate Guides
Short guides to navigating the DC-area real estate market
We've collected all our helpful guides for buying, selling and renting in and around Washington, DC in one place. Visit guides.urbanturf.com or start browsing below!
First-Timer Primers
Intro guides for first-time home buyers