For awhile now, DC's real estate scene has been characterized as a market where desirable properties can receive dozens of offers, and recent news of low inventory means that will likely continue. So what do those on the hunt need to do to make sure that their offer is the one that gets noticed? Below, UrbanTurf shares some tips (beyond putting up hefty down payments or offering up suitcases full of cash) to help make that offer extra enticing.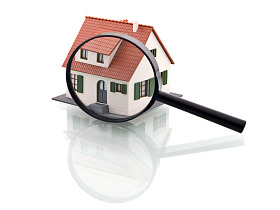 The Escalation Clause
For a particularly desirable home that is sure to attract many offers, buyers frequently include what is known as an escalation clause. Anyone who has ever used Ebay will be familiar with these; you set the range of what you are willing to pay, hoping to pay the least but willing to pay the most.
Here is how it works in real estate circles. If a home is priced at $400,000, Person A may put in an offer at $400,000, and include an escalation clause with a cap of $450,000 and increments of $5,000. So, if Person B has an escalation clause up to $430,000, A's escalation kicks in and they would "win" the house for $435,000. However, the clause only kicks in if there are other offers. So in other words, Person A could get it for $400,000 if there are no other offers.
Many buyers will set their escalation increments at a round number, like $5,000 or $10,000, so buyers could have a slight edge if they set it at an unorthodox number like $5,500 or $11,500. The same rule can apply to the cap that a buyer is willing to pay (i.e. setting the limit at $452,500, instead of $450,000).
Home Inspection
In the case of a home inspection, what's best for the buyer is generally diametrically opposed to what is best for the seller; buyers would love to have every crack sealed and the furnace replaced before signing the papers, and the seller would love the assurance that the deal will go through no matter what an inspector finds. In many cases involving desirable homes on the market, buyers will drop the home inspection contingency, which means that they will take the home regardless of what pops up during the inspection.
There is an option that protects the buyer and is still enticing to the seller: the general inspection contingency, which allows the buyer to back out after the inspection but doesn't hold the seller responsible for fixing anything if the deal moves forward. This is more enticing than a full inspection contingency, which allows the buyer to request that the seller make any number of repairs on the house. Ask for too many repairs, and the seller may just push back more than a buyer is comfortable and the transaction could fall apart.
Financing and Appraisal Contingencies
Increasingly, offers for homes in competitive markets are dropping the financing contingency, a protective measure that ensures that the buyer can back out of the deal if their financing falls through. Opting out of this contingency makes the offer more enticing to the seller, but is risky to the buyer largely because if the financing doesn't come through, they need to come up with the cash or lose the deposit. Sound crazy? UrbanTurf has heard of many prospective buyers dropping this contingency (as well as the appraisal contingency, which lets them out of the contract if the appraisal value is lower than the purchase price and the seller refuses to accept the lower number) to get the home they want.
Time Can Be of The Essence
The tips above mostly focus on removing contingencies, which while common, is not always something buyers are comfortable doing to improve the strength of their offer. As an alternative, buyers could make the time frames for the contingencies as attractive as possible. For example, a three-day-long home inspection contingency, which means that a buyer has that long to bring an inspector in to evaluate the property, would be preferred by a seller over a 10-day inspection period as it shortens the period of time that the buyer could back out of the transaction. For the financing and appraisal contingencies, buyers should speak with their lender to see if the appraisal can be expedited and allow you to include a 10-day-long appraisal contingency rather than the standard 14-day period.
Unless a seller needs to stay in their home for a specific period of time, a short settlement date can also help an offer. To do this, speak with a lender to see if they are able to shave a few days off of the standard closing time frame of 30 days from when the offer is ratified.
Despite all the lesser-known tips given above, sometimes it all comes down to money. This one-bedroom in need of work received over twenty offers, including one that was nearly $50,000 above the list price with all the contingencies removed, and we hear that it still lost out to an offer that went well above $300,000.
This article originally published at https://dc.urbanturf.com/articles/blog/how_do_you_make_an_enticing_offer/4653.
DC Real Estate Guides
Short guides to navigating the DC-area real estate market
We've collected all our helpful guides for buying, selling and renting in and around Washington, DC in one place. Start browsing below!
First-Timer Primers
Intro guides for first-time home buyers