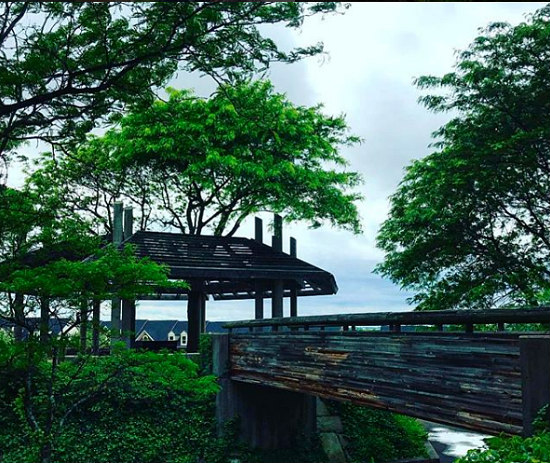 UrbanTurf has profiled more than 50 neighborhoods in the DC area. We are now revisiting each of those neighborhoods to update our profiles and see how they've changed over the years.
---
It was a cannon that caught Hattie Pierce's eye nearly 40 years ago on a drive through Northeast DC. Joined by her husband, she was in search of a new home when they passed through the Fort Lincoln neighborhood.
"The cannon at the entrance of Fort Lincoln drew me here," Pierce recalled. "I'd seen it before and thought the idea of living in a fort was awesome." So awesome, in fact, that she picked her new home from a shell and moved in as it was being built.
Like other early arrivals in Fort Lincoln, Pierce was drawn by development blueprints that gave residents an idea of what they could expect in the future. Decades later, Greg and Jessica Bernard were lured to Fort Lincoln by something completely different: Costco.
The Fort Lincoln that the Bernards arrived in is a different world from Pierce's. The classic residential feel remains, but the neighborhood is now characterized by gleaming townhomes and big-box stores drawing shoppers from all over the area.
"We were living in Hill East at the time, but when the Costco came to Fort Lincoln, we went there when we were off work," Greg Bernard recalled. "My wife had been saying for a while that we should look at the new townhouses at Banneker Ridge, just to get a sense of them."
In search of space they couldn't get elsewhere in the city, the Bernards went up on the roof terrace of one of the townhome models and looked out on an incredible view of the city.
"We looked at each other, and I said, 'You call the realtor, I'll call the bank,'" Bernard said.
The spate of new construction that has emerged in recent years in Fort Lincoln—symbolized by new townhomes, the Dakota Crossing shopping center, and senior pre-fab high-rise structures—are drawing the city's attention to a neighborhood that offers something of a unique angle on growth in DC: development without displacement.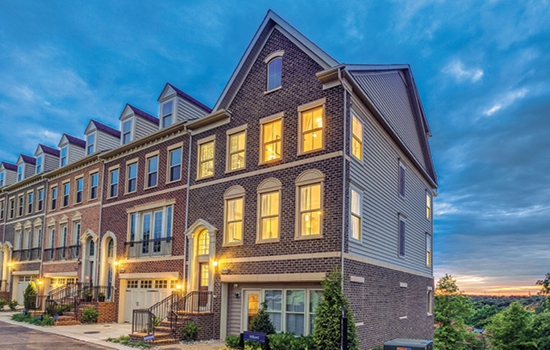 "There was nothing here but trees beforehand, so they didn't have to demolish anything," Bernard said of where his home now sits. "They built this part of Fort Lincoln from the ground up."
Bernard recognizes that Fort Lincoln has homes that have been here much longer than his. But for he and other residents of the neighborhood's newer developments, "there isn't the baggage of historical issues that come with other areas, at least in the developments themselves."
The wealth of open spaces has helped transform the newer side of Fort Lincoln into a place of retail firsts for the city, including its only Dick's Sporting Goods, Lowe's Home Improvement, and Costco stores. For all its growth, however, the neighborhood still has some critical needs, chief among them a dedicated school. Thurgood Marshall Elementary School closed in 2012 and now attracts vandals and criminal activity.
"It's essential to the vision of the community," resident and ANC commissioner Robert Looper III says in relation to having an operating school. "I want people to look at the neighborhood, to see the school and think, 'This is a place I could raise a family.'"
An increase in families who choose to plant roots in Fort Lincoln, according to Looper, is critical to its continued growth and flourishing. "You can't just have people age in place," he told UrbanTurf. "We don't have the continuous cycle of families coming."
Another issue that new and old residents seem united on is the prioritizing of the renovation at Fort Lincoln Park and the Theodore Hagans Cultural Center. Earlier this summer, a kick-off meeting was held in the community to work toward projects that include rebuilding the tennis courts, redesigning the park's layout, and adding study and co-working space for students and the self-employed.
"We can see the promise of what the area can be," said Bernard. "At the end of the day, we have a home we love. I figure everything else will come in time."
An Eastern Gateway
Fort Lincoln abuts the eastern edge of DC, with boundaries of Bladensburg Road NE to the north, South Dakota Avenue NE to the west, New York Avenue NE to the south, and the city line to the east.
The neighborhood sits on a prominent, hilltop position that makes it something of an important first impression to drivers coming in from Route 50. Driving into DC along this road, the first view of the neighborhood is the massive Shops at Dakota Crossing development and the homes at Banneker Ridge.
Head west and you'll see older homes that date back to the neighborhood's earliest days, including a wealth of one-over-one red-brick condo homes built in the 1970s. It's what Looper calls a "brutalist revival architectural style" that contrasts with the sleeker new developments just a short walk away.
Unlike elsewhere in DC, the roads don't subscribe to the typical grid structure. Instead, streets like Fort Lincoln Drive NE and Banneker Drive NE gently curve and wind throughout the area.
From Defense to Development
Fort Lincoln's history stretches back to the earliest decades of the United States. During the war of 1812, the area was the site of the Battle of Bladensburg, where American troops valiantly but unsuccessfully fought the British (who would eventually go on to burn the U.S. Capitol Building).
In 1861, at the start of the Civil War, Fort Lincoln's elevation made it a critical spot for a fort designed to defend the city from Confederate attack.
It was only in the middle of the 20th century, during President Lyndon Johnson's administration, that Fort Lincoln began to attract serious urban development as a planned community. During the 1970s and 1980s, Fort Lincoln saw the construction of townhomes and apartment homes for senior citizens.
Development plans that were executed in fits and starts drew the attention of future residents (including Pierce). And in recent years, the Shops at Dakota Crossing have become a sort of magnet attracting more and more people—and attention.
"Long-term residents have waited decades for this development to come," said Looper. "They bought into the massive development plan when there was nothing here at all."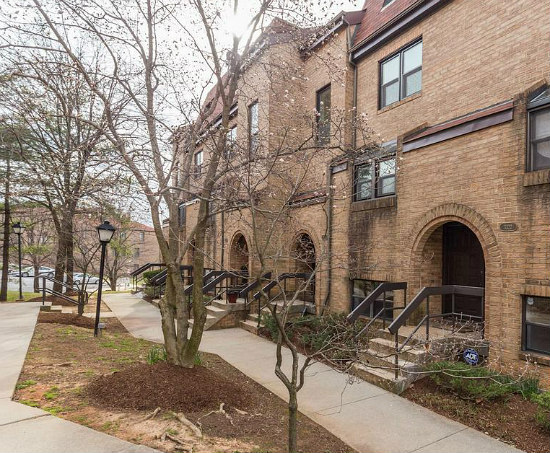 Higher Price Points
With increased attention, of course, comes an increase in real estate prices. As of the publication of this article, several of Fort Lincoln's older townhomes are selling for between $250,000 and $419,000—a value compared to most other parts of DC. Modern brownstones at places like Banneker Ridge tend to start in the $600,000s.
"The price points have certainly increased in the neighborhood," noted real estate agent Annemarie Stephens of Coldwell Banker. "With a shortage of inventory in the city, I only anticipate home values will go up. [Homes are] turning over in 30 days or so; sometimes less."
And as residential building continues in Fort Lincoln, the value of newer properties could help boost the value of older ones as well. Stephens says that new homes can be used as comps to help sell the neighborhood's older homes.
Four Things to Do
Fort Lincoln Park --

Stroll along this peaceful park's winding paths that offer fantastic wooded views of the Nation's Capital.

DC Brau --

Located just across Bladensburg Road NE, one of DC's first breweries is a great place to hang out and enjoy a pint (or two) of local beer.

Costco --

Enjoy bulk shopping and low prices (including on liquor)—and make sure to stop at the food court for a hot dog or Italian sausage. Just beware that, as the city's lone Costco, the discounts come with crowds.

U.S. National Arboretum --

Fort Lincoln puts you within short distance of what Bernard calls "an underused treasure" of the city at any season of the year.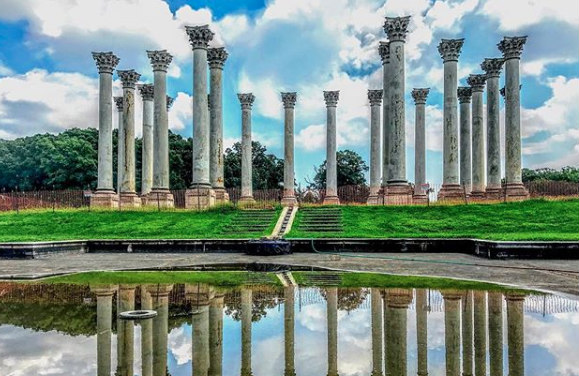 Car-Friendly But No Metro
Fort Lincoln's location is optimal for anyone who loves weekend jaunts out of the city, as it puts you on Route 50, I-495, and I-295 in minutes. It's a car-friendly neighborhood whose major streets—like South Dakota Avenue NE and New York Avenue NE—take you both west and northeast.
Alas, there's no nearby Metro station to walk to, but plenty of Metrobus routes that carry you throughout the city, including the H6 and the B series.
Traffic is easier here than in other parts of the city (provided you're not in your car during the morning and evening rush hour), but some people in the neighborhood are worried that new homes might lead to increased traffic.
One of Looper's longer-term goals are walking or biking paths (or possibly a shuttle system) that can help connect Fort Lincoln to nearby Ivy City and Gateway and make the area much more walkable and connected.
The Bottom Line
When Looper first moved to Fort Lincoln in 2013, he started a community blog, Gateway to the City DC. It's a fitting title for a neighborhood that occupies an important role: welcoming visitors to DC and possibly luring a new generation of families.
As for Pierce, the long-term resident is satisfied with the promise of growth she first encountered all those years ago when she spied an old Civil War cannon.
"The spirit of the neighborhood has been lifted," she said.
Zak M. Salih is a freelance writer based in Washington, D.C. His work has appeared in publications including Washington City Paper, the Richmond Times Dispatch, Baltimore City Paper, the Chicago Tribune, and the Christian Science Monitor.
This article originally published at https://dc.urbanturf.com/articles/blog/fort-lincoln-of-cannons-and-costco/14382.
DC Real Estate Guides
Short guides to navigating the DC-area real estate market
We've collected all our helpful guides for buying, selling and renting in and around Washington, DC in one place. Start browsing below!
First-Timer Primers
Intro guides for first-time home buyers