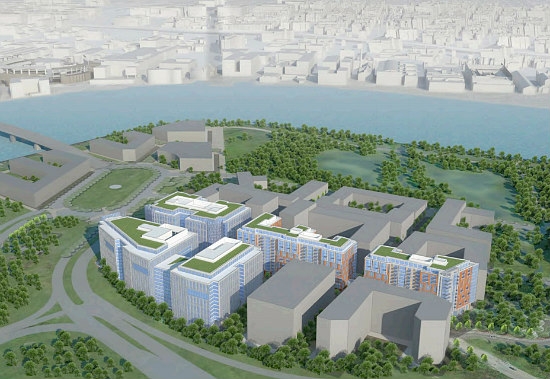 Redbrick Poplar Point Development
Anacostia
Redbrick Poplar Point Development
Redbrick Partners has filed plans for a five-building mixed-use project for a section of Poplar Point in Ward 8. The construction would occur in three phases with residential being built in the first and third phases. HOK is the project architect.
What?
Project type:Condo or Rental - TBD
No. of units:700
Website:No website available.
Last updated:December 16th, 2016
Where?
Address:900 Howard Road SE
Washington, DC 20020
More Photos...