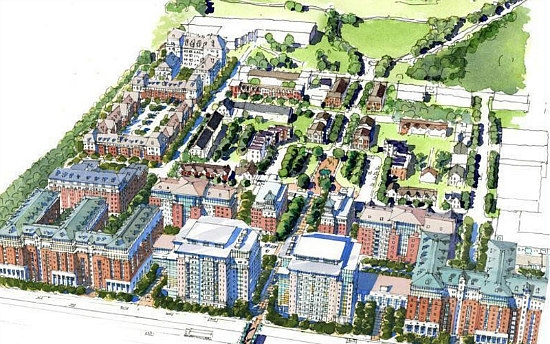 Parkside
Mayfair
Parkside
A short walk (and newly-constructed pedestrian bridge) away from the Minnesota Avenue Metro station, the Parkside development takes its name from the pre-existing Mayfair-Parkside neighborhood. Current development is blossoming around several blocks of rowhouses on Roosevelt Place which were completed in the 1990s, with the 2012 completion of the Victory Square age-restricted apartment building leading the way. Between the Metrotowns at Parkside, Parkside Townhomes and the Grove at Parkside, over 400 mixed-income for-sale and rental units have been delivered over the past few years. A development team comprised of CityInterests LLC, Banc of America Community Development Corporation and Marshall Heights Community Development Organization is leading the project.
What?
Project type:Condo or Rental - TBD
No. of units:1500
Types of units:Apartments, condos and townhomes
Website:parksidedc.com
Last updated:December 9th, 2016
Where?
Address:Deane St SE and Kenilworth Ave SE
Washington, DC 20019
When?
Status:Under Construction, Not Yet Leasing
More Photos...