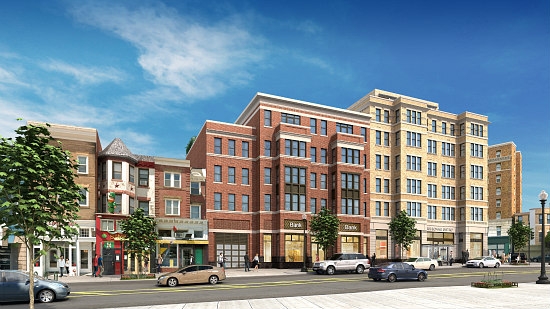 Suntrust Plaza Redevelopment
Adams Morgan
Suntrust Plaza Redevelopment
PN Hoffman has been granted approval to construct a six-story condominium building with a penthouse level and two or more ground-floor retail tenants. There will be approximately 52 residential units, 11 of which will be duplexes. Eric Colbert and Associates is the architect.
What?
Project type:Condos
No. of units:52
Amenities:Roofdeck, green roof, outdoor cafe seating, 32 parking spaces and a bike storage room
Website:No website available.
Last updated:March 23rd, 2017
Where?
Address:1800 Columbia Rd NW
Washington, DC 20009
More Photos...